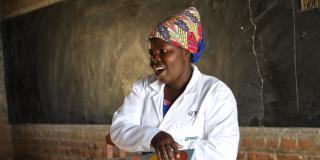 What you'll need in order to volunteer with us.
Our volunteers come from all sorts of backgrounds and we assess each application individually, but you'll need to meet the following criteria:
at least three years' experience in your professional field,
a relevant degree or equivalent qualification,
pass the criminal background check, pass VSO core competencies assestment
commitment to the full duration of your project engagement
willingness to live on a basic allowance and adapt to new living conditions, if you relocate as part of your work with us.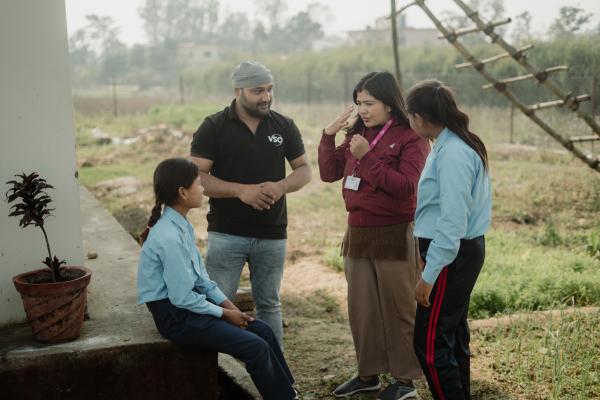 Age requirements
There are no age restrictions for volunteering with us. However, we work in different countries around the world with different labour laws we have to comply with, which may have an impact on whether you can volunteer with us.
Along with our partners, we value the skills and experience that older volunteers can bring to a placement. We actively welcome applications from candidates with lots of experience, and will work with you to find a suitable role.
Volunteering with a pre-existing medical condition
As long as you meet the requirements of the role, we welcome your application. We will work with you and discuss any specific support needs, or consider reasonable adjustments to make volunteering with us accessible for you. Every successful applicant has to undertake a medical clearance before taking up a volunteering role.
Volunteering with a criminal record
We have a zero tolerance approach to abuse and exploitation of vulnerable people, so we carry out mandatory background checks on all potential volunteers, as part of our safer recruitment practice.
Having previous cautions or convictions does not automatically exclude you from volunteering with us. We will discuss these with you as part of the application process and consider each situation on a case-by-case basis, depending on the nature of the offences and the level of risk involved with the role.
Volunteering as a couple
It is possible to volunteer as a couple, and this is something that we try to facilitate wherever we can. However, this can make finding a role more difficult as you will need to find two vacancies at the same time, in the same location, which match both of your skillsets.
Taking your partner or family with you
If your partner isn't suitable for a role with us, they can still accompany you if your role involves relocating. Your partner can share the accommodation we provide, but you will need to check first whether it's suitable for two people.
Please note that in all cases, we will only cover the costs of the person volunteering, so you and/or your partner will need to make provisions for themselves if they accompany you.
---
Find out more about volunteering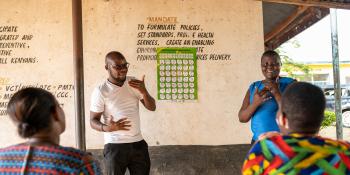 Everything you need to know about volunteering with VSO.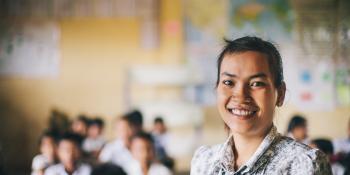 What to expect from the volunteer application process.