We've been working in Kenya since 1959. Volunteers support a range of initiatives improving health and education outcomes as well as supporting people improve their ability to provide for themselves and their families.
Volunteering in Kenya
Kenya is an exciting place. The Kenyan economy continues to grow. The country's innovators are using technology to tackle the country's most pressing needs - some have dubbed Kenya the 'Silicon Savannah'. New startups appear every day.
However, the gap between rich and poor is widening. Access to vital services, including healthcare and education as well as economic support is difficult for a majority of the population. Our volunteers are working to bridge the gap. We'd love for you to join them.
We have over 60 years' experience supporting volunteers in Kenya. You are in good hands.
Search volunteer roles in Kenya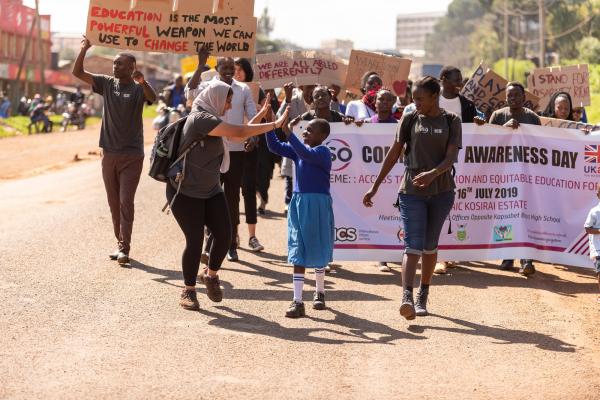 Volunteering opportunities for young people
We offer youth volunteer opportunities in Kenya through the International Citizen Service (ICS) volunteer programme, funded by the UK Government.
ICS volunteers work to increase employability and employment creation skills and opportunities for young people and the community, working with youth centres, schools and community groups to help engage young people in taking a lead in their futures.
Volunteer stories from Kenya
Sylvester Ochieng, 28, is volunteering for a Kenya where all children have equal education opportunities. Children with hearing impairments face additional barriers to attending and making progress in school. He explains the impact he is seeing on his placement in Bungoma County.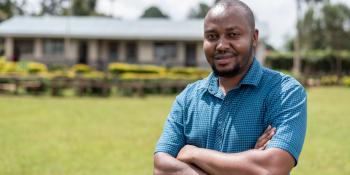 Volunteer Harrison Kariuki is on a mission to end stigma and improve the lives of Deaf young people in Kenya.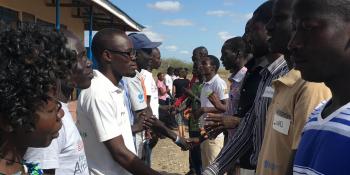 Education volunteer Casey Pearson is helping refugee families find order amid the chaos of Kakuma refugee camp in Kenya.
Volunteer roles in Kenya
Below is a list of all our current volunteer opportunities in Kenya. Some of these volunteer jobs may only be available to Kenyan nationals. Others are available for international volunteers from anywhere in the world.
Find out more about our work