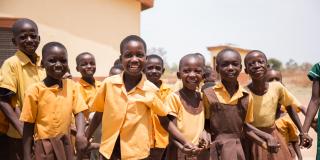 We've worked in Ghana since 1958, strengthening inclusive education systems and supporting people to develop sustainable and resilient livelihoods.
We have now scaled back our operations in this country.
Inclusive education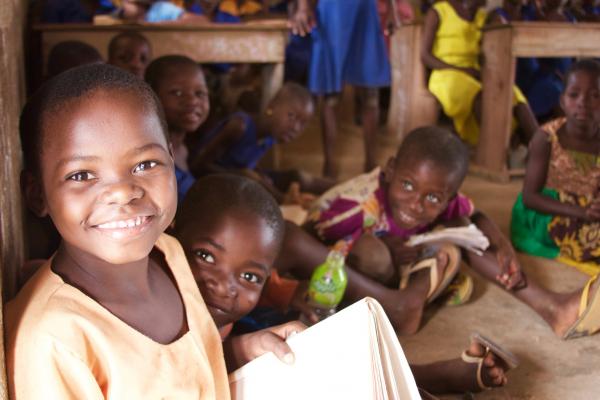 We worked with the Ghana Education Service and local communities, training teachers and providing the resources and expertise needed to make classrooms accessible to all children – no matter their gender, circumstances, or specific needs.
Our Teaching Education Needs Inclusively (TENI) project increased primary enrolment by 18% in some of Ghana's most marginalised communities, and supported children with disabilities to stay in education: in 2017-18, 79% of TENI participants with disabilities progressed from one school year to the next.
We've established Girls' Clubs in 60 schools, which supported vulnerable girls to stay in education, and work to overcome the barriers, such as child marriage and pregnancy, that can prevent girls progressing to secondary education.
Resilient livelihoods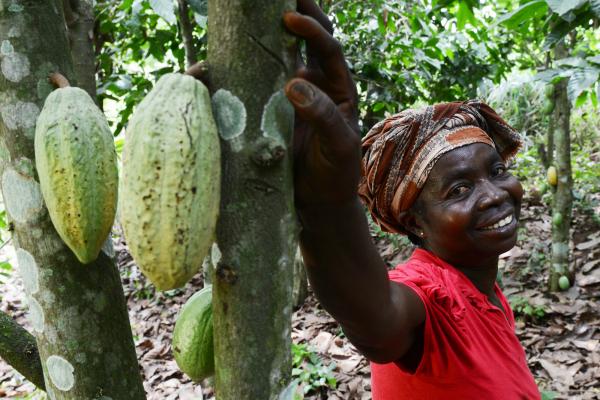 Through our partnership with Mondelez International, we've supporting farming communities in rural Ghana to capitalise on the growing global demand for high-quality cocoa. Our expert volunteers helped hundreds of cocoa-growing communities to improve their knowledge and understanding of sustainable agricultural methods, leading to yields increasing by 37% and income rising by 49%.
We also trained farmers to diversify their income and pursue additional income-generating activities, such as rearing livestock or making crafts for sale. In doing so, communities became more resilient to shocks and market fluctuations. By establishing village-based savings associations and action committees, we supported members to access finance and re-invest profits in essential development projects, including improving school, health and transport infrastructure.
Find out more about our work in: