This project has now ended.
Cocoa-farming communities in Ghana are benefiting from increased yields and bigger profits thanks to our 'Cocoa Life' partnership with Mondelēz International.
The global demand for cocoa is increasing. This represents an opportunity for cocoa farming communities in Ghana – a country renowned for its quality cocoa produce. However, factors such as outdated farming methods have resulted in low yields. In some cases, production is estimated to be just 40% of its potential size.
Cocoa Life addresses the issues behind low cocoa production, enhancing farmers' abilities to capitalise on global demand and so access a sustainable source of income.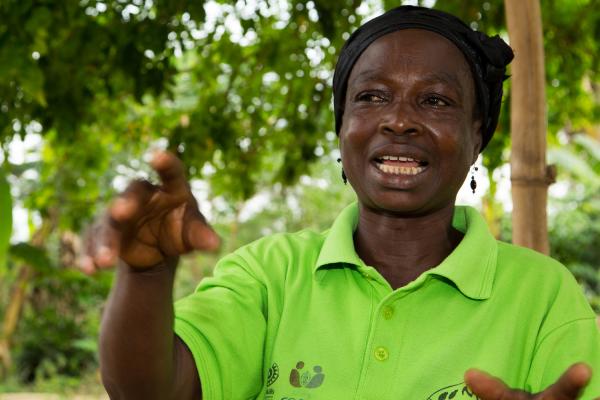 The programme focuses on:
training farmers on good agricultural practices;
improving access to markets to enable farmers to sell their produce at a better price;
supporting the development of cooperatives;
increasing farmers' financial literacy;
supporting the creation of Community Savings and Loan Associations;
supporting people to generate income through micro enterprises; and
empowering communities to lead their own development by implementing community-focused action plans.
As well as working with smallholder farmers to increase cocoa production, we specifically work to increase opportunities for women and young people. We train women on farming, business management and leadership skills, and develop young people's skills to improve their employability.
Improving knowledge, increasing yields
Although Ghana's cocoa produces some of the world's best chocolate, farming methods are often outdated and inefficient. Our training, conducted by expert volunteers, has helped hundreds of cocoa-growing communities to improve their knowledge and understanding of sustainable agricultural methods.
Across the first 100 communities to take part in Cocoa Life, yields increased by 37%, and farmers' income by 49%.
I want to encourage the youth to see how cocoa has helped me and how, through cocoa, I can now support my family and my children are at school. It is a good business if you run it in the right way.

Prince, farmer and 'Cocoa Ambassador'
Income diversification
By diversifying their source of income and developing additional activities outside of cocoa farming, communities become more resilient to external shocks and market fluctuations.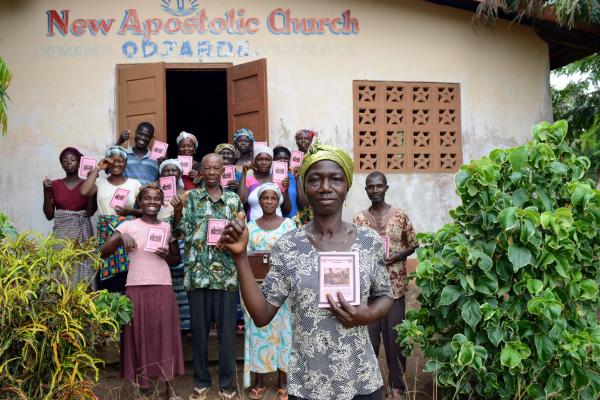 Our training covers a wide range of income-generating activities, including rearing livestock, growing maize, and making crafts for sale.
The creation of community-based Village Savings and Loans Associations give members access to financial services, enabling them to save profits and borrow to invest in their own businesses.
Helping communities drive their own development
Since 2017, we've supported the creation and development of community action committees. After receiving VSO-led training, committees have been able to address shared issues within their communities, including:
improving school infrastructure;
improving health facilities;
improving access to water;
addressing skills gaps which prevent people from pursuing other income-generating opportunities.
Farming families now have better incomes, and more control over their financial futures. In turn, whole communities have been able to invest in essential projects, such as improving schools and roads.
I always used to be in debt, I used to earn small money. My children always needed something to go to school, or there were family expenses so I was always borrowing and worrying how to pay it back. Now because the yield has improved, I feel proud that I am paying the fees of my children and I do not owe anything.

Nana, Cocoa Farmer from Asamankese
---
Stories from Cocoa Life Ghana: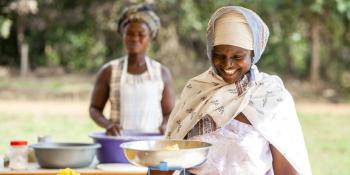 Together with Mondelez International, we're equipping female cocoa farmers with training and support to help them start their own enterprises.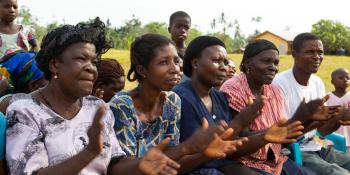 We're training women in Ghana in essential business, agricultural and leadership skills – and empowering them to share their new-found knowledge with their communities.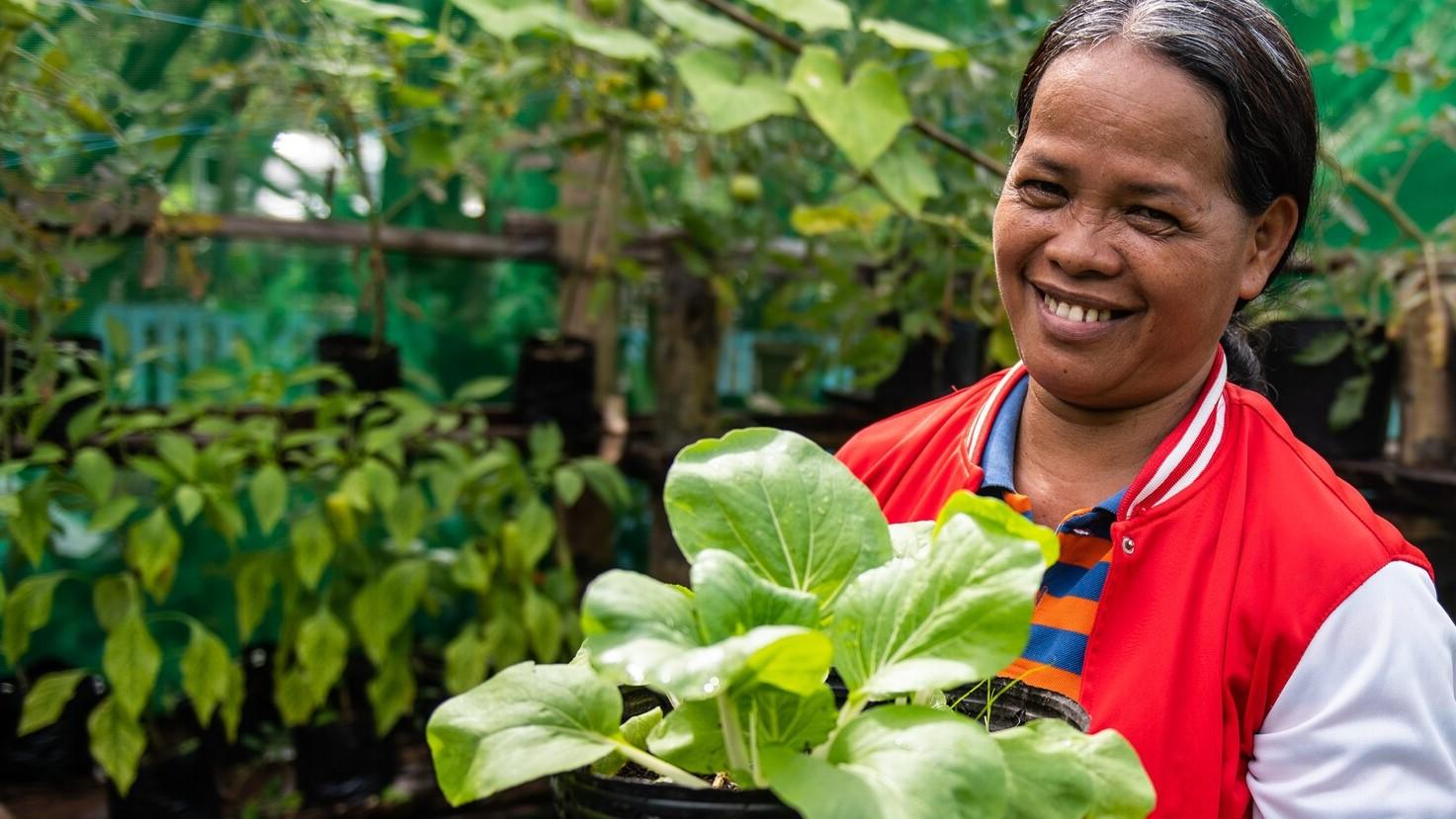 Support us with a donation