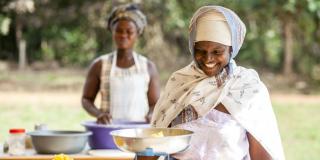 In West Africa, where most of the world's cocoa is grown, women do nearly half of the labour on farms but own just a quarter of the land, and often make much less than their male counterparts. Together with Mondelez International, we're equipping female cocoa farmers with training and support to help them start their own enterprises.
Juliana Nasele is 27 years old. She runs a small business selling bread to local schoolchildren and farm workers in her home town of Tutuka, Ghana, with the help of Cocoa Life.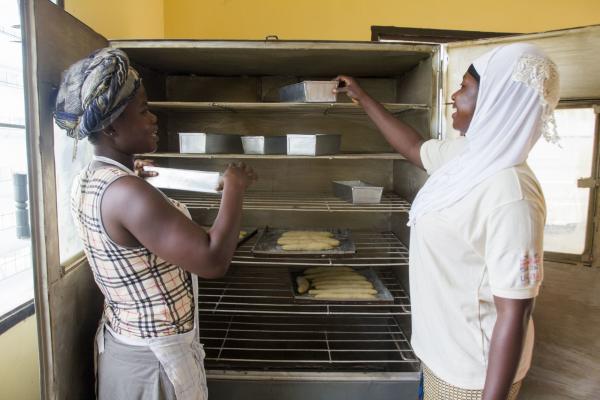 "I've always had a mind for business but before I didn't have the capital. I really wanted to make sweet bread to sell – I felt this was an opportunity. No one was selling anything of this sort.
"Very early in the morning, farmers come and buy sweet bread. There are school children too who come and buy it.
"My daughter's future is brighter"
"I have a seven-year-old daughter. When I wasn't working I used to worry about her future.
"She wants to be a nurse one day, and now I have money for her to further her education. I have money to pay my daughter's school fees, for food and books for her. The future for my daughter is brighter than it was for me."
"I don't owe money to anybody"
"Because of this business, wherever I go I will not experience hardship or financial difficulty. Now, even when my extended family call upon me for help, I will use money from this business to improve their lives.
"I've been able to pay off debt and I now have my own capital that I'm running the business with. I don't owe money to anybody.
Barkhisu Aziz, 33, has also been supported to develop her entrepreneurial skills through Cocoa Life. She too has set up a small bakery business, which has brought her a host of benefits beyond increased income.
Before Cocoa Life started, women were not allowed to talk in this community.
"Before Cocoa Life started, women were not allowed to talk in this community. Since the training, the women are allowed to participate in decision making.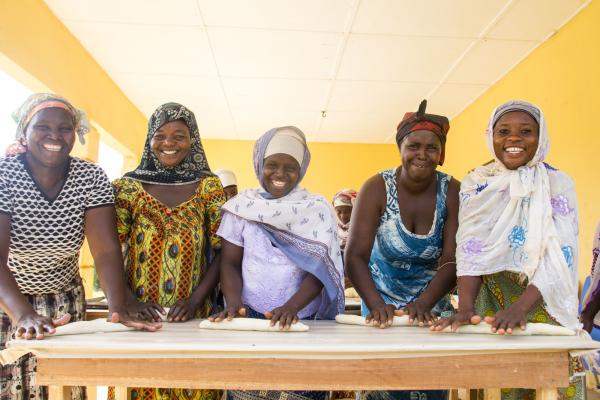 "My husband used to stop me from going places. Now, he doesn't really mind, I'm allowed to go where I want. My husband has started saying I should learn to read and write, so I've spoken to a teacher who will help me do this."
Women joining forces
Barkhisu is now part of the women's enterprise training group.
"When it comes to the cocoa meetings, I don't impose my decisions on the group. It requires a lot of patience, you have to listen to the views of everybody.
"You have to be a good listener because whether they are right or not, whether it's good or bad, you have to understand.
"I hope that these women will carry on with their activities and I hope that it improves their lives.
"It really has been a blessing."
---
Find out more about our work in: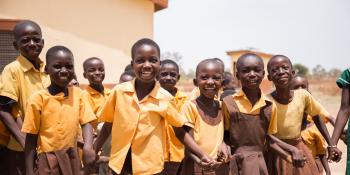 We've worked in Ghana since 1958, strengthening inclusive education systems and supporting people to develop sustainable and resilient livelihoods.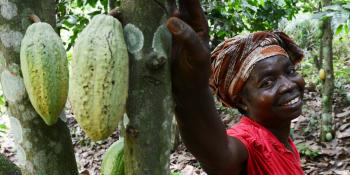 Cocoa Life is supporting cocoa-farming communities in Ghana to benefit from increased yields and bigger profits, thanks to our partnership with Mondelēz International.