Our partner Rozan is supporting women like Sara to escape domestic violence and rebuild their lives.
As part of the Pakistan Forum for Democratic Policing (PFDP), we're collaborating closely with national NGO Rozan to improve the police response to gender-based violence (GBV), and improve access to justice and essential services for survivors.
Sara's story
Sara lives in the Shikarpur district of Pakistan's Sindh province. Coming from a poor background, she was married into one of her village's influential families, after her husband's family convinced her father to accept the proposal.
Within just two months of marriage, Sara's new husband accused her of having an affair with one of her cousins. Along with his family, he began a campaign of physical and verbal abuse, threatening to kill her and her family if she refused to admit the affair in front of the Panchayat, the local tribal council.
Despite knowing that a public confession would likely end in her death, Sara gave in and swore on the Quran that she had committed adultery. On the day of the public hearing, the Panchayat announced her punishment would be execution, as per the local custom of Karo Kari, or honour killing.
Soon after being sentenced, Sara and her father fled the village and took shelter in a relative's home. Her father tried to register a complaint in local police station, but was refused.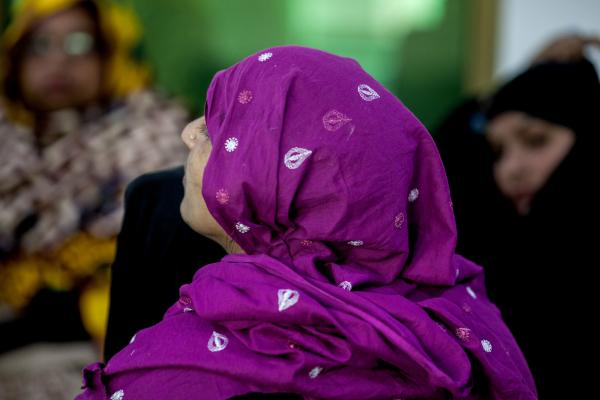 Rozan: the NGO supporting survivors to rebuild their lives
After finding a safe place to stay and asking around for help, Sara's father heard about Rozan, a national NGO working with VSO as part of the Pakistan Forum for Democratic Policing (PFDP) – a programme to strengthen the police response to GBV and enhance cooperation between the police and public.
Sara's father reached the Rozan team via their dedicated helpline, which provides support and counselling for GBV survivors. Rozan's police programme team immediately arranged for officers to support her, and within hours, police officers had rescued Sara and her father, and summoned her husband and his family to the police station.
After a thorough investigation – supported throughout by members of the police force's Women Protection Cell – Sara's husband retracted his false accusations, and the Panchayat overturned their decision. With the support of PFDP members and local police, and under assurances from her husband's family that they would do her no further harm, Sara was able to file for divorce and begin to rebuild her life.
I cannot find the right words to thank Rozan and their friends here in Sukkur. Without their support I would have not been able to safeguard my daughter and her future… The Women Protection Cell still come to our house and meet with Sara to check she is happy. Now that the divorce is final, she is thinking of restarting her education.

Sara's father
---
Find out more about our work in: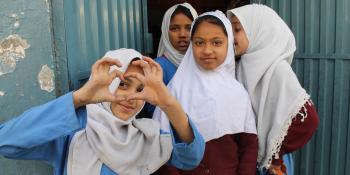 We've been working in Pakistan since 1987, building healthy communities and supporting people to develop sustainable and resilient livelihoods.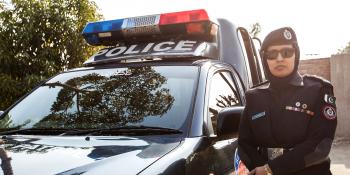 Working with the police force, NGOs and civil society organisations to combat gender-based violence, and challenge longstanding attitudes towards harmful cultural practices in Pakistan.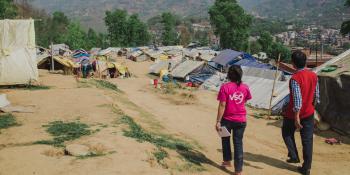 Driving volunteer impact to deliver improved health, education and livelihoods outcomes for two million people.