We know that timely evaluation plays a critical role in understanding the contribution we make in delivering sustainable development.
Rigorous evaluations allow us to:
improve what we do, to inform programme development, and
prove what we do, so we are accountable to the poor and marginalised communities we serve, donors, partners, and peer organisations.
Evaluation highlights
Recent evaluation highlights include:
---
Scaling HIV/SRH Education through Football Coaching in Southern Africa, end of project evaluation
VSO and Tackle (previosley Tackle Africa) implemented the "Scaling HIV/SRH education through football coaching in Southern Africa" project in Malawi, Zambia, and Zimbabwe in collaboration with correctional services to increase prison inmates' knowledge of sexual and reproductive health rights (SRHR), SGBV and HIV and AIDS through football coaching, with astonishing impact. Take a look at our Tackle end of project evaluation to find out more.
Download the evaluation (PDF, 2.59 MB)
---
Evaluating Zambia's TALK II project impact on Adolescent Sexual Health and Rights
In Zambia, many adolescents and youth have unmet needs for access to contraception, and inadequate knowledge about their sexual and reproductive health rights (SRHR). VSO's TALK II project enhanced the SRHR services and practices for girls and boys aged 10 to 19 years in  in Samfya District, Zambia. Using a powerful technology, Talking Books, we enhanced SRHR knowledge and practices shared by peer educators and community volunteers with marginalised youth.
Download the evaluation (PDF, 963KB)
---
Evaluation of twinning partnership: Nyagatare District Hospital (Rwanda) and Lewisham and Greenwich NHS Trust
Report assessing the impact of the twinning partnership between Nyagatare District Hospital (NDH) in Rwanda and Lewisham Sexual Health Services (LSHS) within Lewisham and Greenwich NHS Trust (LGT) in the UK.
Full report and Executive summary
---
Annual Impact Report: Kenya 2020-21
This year saw many adjustments and adaptations to our programmes, majorly due to the continuing impact of COVID-19. In Kenya, we aimed to reach the most marginalised, vulnerable, and hard to reach children, women, youth and people with disabilities within communities. This report analyses the impact and reach of operations in Kenya during the past year.
Download the annual impact report [PDF, 3.04MB]
---
Evaluation of home-based Early Childhood Care and Education for Rohingya refugees
As part of our Education in Emergencies project, we are supporting over 6,600 Rohingya children aged 3-14 in Jamtali Rohingya Camp, Bangladesh to access Early Childhood Care and Education (ECCE) in a safe environment.
This evaluation examines the effectiveness of home-based ECCE in the camp, finding that:
older sisters and mothers who act as community volunteers have developed a sense of ownership through their involvement in the project;
home-based education is preferred, with over 98% of parents satisfied with the cleanliness, location and safety of the home-based centres;
most parents and teachers are positive about changes in children's learning and behaviour as a result of the project;
as part of a wider package of interventions, the project has contributed to a reduction in the percentage of children without access to education, which has reduced to 16% in July 2019.
Download the summary evaluation [PDF]
---
ICS Social Return on Investment Evaluation
Commissioned by VSO, and delivered by NEF Consulting, the ICS Social Return on Investment Evaluation explores the long term return on investment of youth volunteering, finding that for every £1 spent on the ICS programme, an estimated £4.64 in social value is created.
Find out more about the ICS Social Return on Investment Evaluation
---
Meta-evaluation and synthesis review
In 2016 we conducted a review of 26 VSO evaluation reports, covering our work in specific countries and individual programmes.  
The aims were to:
review the quality of existing evidence and identify key areas for improvement;
analyse the collection of evidence to understand the collective impact of our work;
identify and understand trends in our impact and sustainability across different contexts, core approaches and core programme areas (education, health and livelihoods).
Find out more about the Meta-evaluation and synthesis review
---
Value for Money: CASH Tanzania
The findings from CASH, a project to empower smallholder farmers to participate in a higher return market and transform agriculture from subsistence activity to a profitable enterprise.
More information:
Download the Project Evaluation - Value For Money CASH Tanzania [PDF]
Download the VSO management response [PDF]
Download the Social Cost Benefit Analysis of the CASH project [Excel]
---
Approaches to National Volunteering, VSO Nigeria
Understanding the contribution of national volunteering models towards programme and project objectives and outcomes in Nigeria.
Download the Evaluation of approaches to National Volunteering, VSO Nigeria [PDF]
---
Sri Lanka post-closure evaluation
One year after we finished working in Sri Lanka, 75% of the skills, income, and process developments that we supported are being sustained, highlighting the effectiveness and continued positive impact of our approach to capacity development.
Find out more about our Sri Lanka post-closure evaluation
---
Cameroon post-closure evaluation
The post-closure evaluation in Cameroon tested and examined VSO's assumptions about building capacity of local partner organisations, and the impact this has.
Download the Cameroon post-closure evaluation report [PDF]
---
Youth volunteering contribution to sexual reproductive health development results in Baglung, Nepal
Understanding and documenting the effects of the VSO ICS programme on sexual reproductive health.
Download the Youth volunteering contribution to SRH development results in Baglung report [PDF]
---
Youth community volunteering in Bangladesh
Increasing understanding of how youth community volunteers contribute towards VSO development objectives.
Download the Youth community volunteering in Bangladesh report [PDF]
---
Further information
For further information and to access more of our evaluations, contact Miriam Karim, Knowledge and Learning Coordinator: miriam.karim@vsoint.org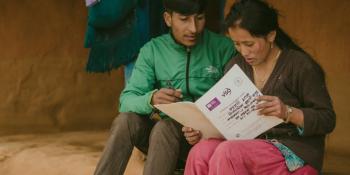 Our research helps us continuously improve, innovate and shape our development priorities.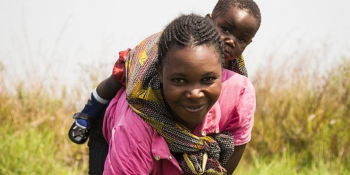 How we work to embed an organisation-wide culture of learning and evaluation.