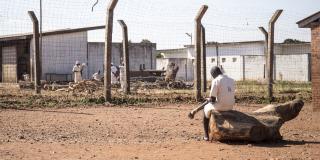 Improving prison health through volunteer peer support, skills training, and advocating for change.
Faced with prejudice, overcrowding, poor nutrition and a lack of essential medication, prison populations in Southern Africa face multiple barriers to realising their health rights. Substandard conditions contribute to widespread general ill-health, as well as the spread of communicable diseases including hepatitis, TB and HIV. For those living with HIV in particular, stigma and limited support structures prevent many from managing their condition effectively.
We work across four countries in Southern Africa – eSwatini, Malawi, Zambia and Zimbabwe – to improve the health and wellbeing of prisoners, as well as their dependents, prison staff and the wider community.
We empower inmates with improved knowledge of disease management and general health, train volunteers to provide vital support to their peers, advocate for improved health services, and prepare prisoners to live a full and healthy life upon their release.

ART adherence rates doubled from 50% to 100% at Chikurubi Maximum Prison in Zimbabwe.
Over 10,000 inmates now have increased access to health services.
Deaths in one prison reduced by 84% over three years
Peer support
At the heart of our approach is an innovative peer support model: we train prisoner volunteers, equipping them with the knowledge and skills they need to provide essential care and information to their fellow inmates, whilst acting as role models by demonstrating positive healthy behaviours.
I knew I had HIV but did not want to be on ART, trusting herbs and a balanced diet more, but my health immediately deteriorated. That's when Mawila came and counselled me. I got retested and... immediately commenced ART. I am grateful to this man.

A prisoner, Zimbabwe
Sharing information and advice
Volunteers raise awareness of communicable diseases and provide essential advice on how to stop them spreading, teaching their peers about the importance of good hygiene and nutrition. They share information on sexual and reproductive health (SRH), encouraging people to get tested and explaining the importance of adhering to antiretroviral therapy (ART) for those with HIV.
We've found that inmates more readily embrace SRH information when it comes from their peers – in Chikurubi Maximum Prison, Zimbabwe, ART adherence rates doubled from 50% to 100% after the introduction of the peer support scheme.
Offering counselling and support
Equally important as the advice shared by volunteers is the emotional and psychosocial support they provide. In lieu of the family-, friend- and community-based structures that prisoners may have had on the outside, groups provide a much-needed source of comfort and help during challenging times – especially for those living with HIV. Peer educators help people to come to terms with having the disease, encouraging them to speak out and helping them to understand that they can manage their condition.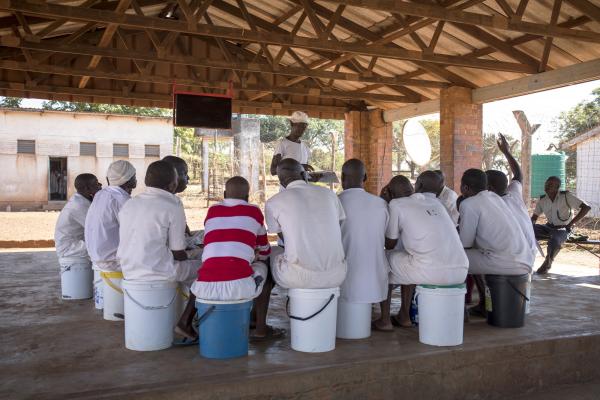 Providing cell-based care
For those who are ill but have been discharged from the prison hospital, volunteers provide cell-based care, including giving bed baths, feeding, collecting rations, administering medication and – essentially – offering counselling during this difficult time.
At Chikurubi Maximum Prison in Zimbabwe, peer educators have gone one step further and created a makeshift recuperating space, known as 'Ward 4'. Based in E-Hall, an extension of the prison hospital, Ward 4 came about when volunteers realised there was a real need for a more comfortable place where bedridden inmates could recuperate after having received initial treatment.
Improving nutrition
Poor nutrition is often a barrier to keeping prison populations healthy, contributing to general ill-health and worsening the impact of more serious diseases, especially for those living with HIV. We're working on a number of grassroots initiatives to improve the availability of fresh food, from developing kitchen gardens to supporting mushroom growing projects.
We also empower prisoners to advocate for better food to be provided, by encouraging a two-way dialogue and supporting inmates to feed back to authorities.
Preparing for life post-release
Ill-health is far from the only challenge that prisoners face: upon their release, many struggle to reintegrate into their community, especially if they can't find work.
We help to prepare inmates for life on the outside through developing essential livelihoods skills and providing training in vocational trades such as welding, panel beating, tailoring and hairdressing.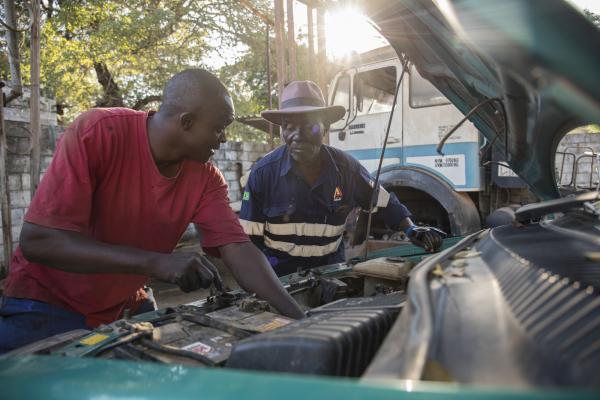 Advocating for reform and holding authorities to account
We encourage inmates to understand their right to healthcare, and empower them to challenge the relevant authorities when these rights aren't being met.
In Zimbabwe, we introduced a community scorecard scheme, giving prisoners a mechanism for providing feedback to the authorities on the quality of care available to them. This citizen-led monitoring process directly led to improvements – such as improved rations for people in the sick ward – whilst contributing to a positive dialogue between inmates and staff, and opening an invaluable line of communication with the Prisons and Correctional Service.
Alongside supporting inmates to speak out directly, we work at the policy level, advocating for reform and lobbying for commitments to improve the quality and accessibility of health services in prisons.
Life after prison
Our work doesn't just support former prisoners to find a job after they're released – the life skills and group structure learned in prison are invaluable on the outside too.
Community-based groups of ex-offenders provide a space for ongoing peer support, helping people to access available health services and supporting people with HIV to live positive and full lives.
Some former VSO volunteers have gone on to use the skills learned in prison to make an ongoing difference to their communities: Tafadzwa Jokochoko (known as 'JK'), who was a peer educator at Mutimurefu Prison, now leads a local HIV support group, grows herbs and vegetables for neighbours who might be in need, and helps community health workers.
---
Stories from our prison work in Southern Africa: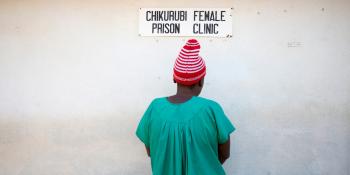 We've been working with the Zimbabwe Prison and Correction Services (ZPCS) to empower inmates to identify areas of improvement in prison health services - and hold authorities to account where they fall short.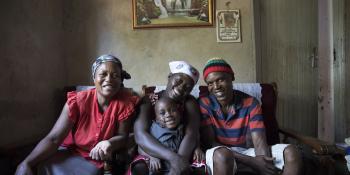 JK found a fresh sense of purpose and perspective as a VSO volunteer peer educator in prison, and a new lease of life upon his release.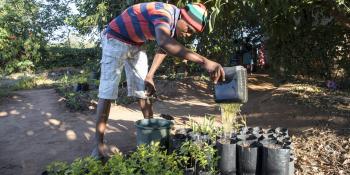 Poor nutrition makes prisoners more vulnerable to infection - but grow-your-own initiatives could be a simple, innovative way to improve health behind and beyond bars.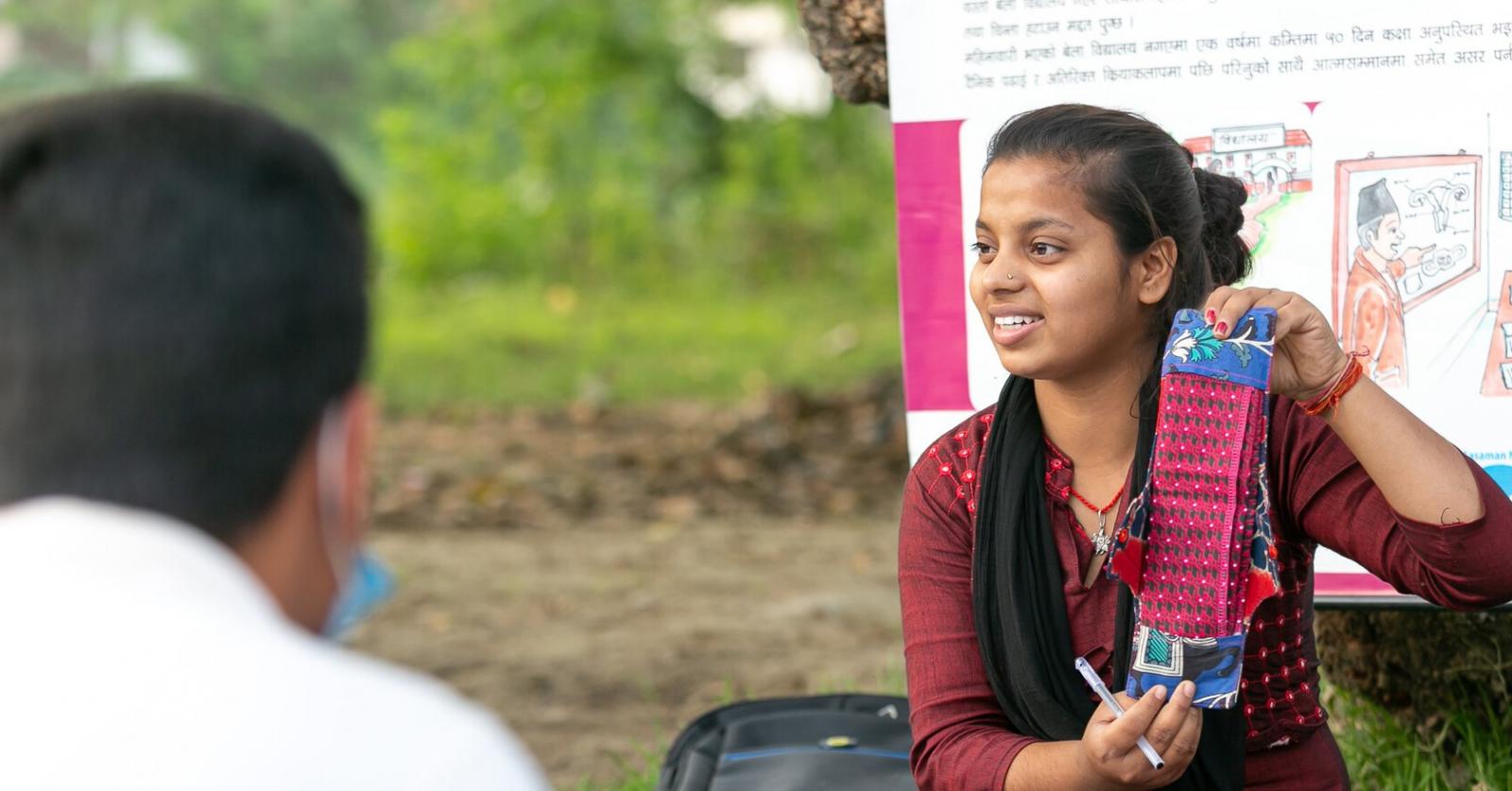 Support us with a donation