BANGKOK, 25th January 2019
Assistant Professor Dr Jitti Mongkolnchaiarunya, Dean of Puey Ungphakorn School of Development Studies (PSDS), Thammasat University along with, lecturers, staff, welcomed Mr Shaun Vincent, VSO Director of Operations, Asia-Pacific and VSO representatives to the Memorandum of Understanding (MoU) Signing Ceremony between PSDS of Thammasat University and VSO.
Under the MoU, from today onwards both organizations will collaborate to strengthen academic capacity in PSDS's syllabus on volunteer management as well as practical learning for students regarding volunteer for development. Furthermore, researches and pilot projects will be jointly conducted. The partnership will draw on the strengths and experiences, knowledge and resources exchange between Thammasat University and VSO.
Dean Jitti Mongkolchaiaranya said:
"Puey Ungphakorn School of Development Studies, Thammasat University is delighted to partner with VSO. This partnership will not only strengthen volunteering for development work in Thailand but also provide learning opportunities for students. This will be through internships with VSO which will allow them to experience volunteer and development work."
The MOU signifies the joint aspirations of Thammasat University and VSO International Thailand to develop a strategic alliance to promote volunteering for development in Thailand. The MOU was signed by Assistant Professor Dr Jitti Mongkolnchaiarunya, Dean of Puey Ungphakorn School of Development Studies and Ms Hattaya Wongsaengpaiboon, VSO Country Manager, Thailand.
VSO is a leading organization in promoting volunteer management under volunteer for development framework. Linking experiences of global volunteering for development standard, VSO commits to support a growing volunteerism movement in Thailand, with local partners like academic institutions in contribution to sustainable development.
END
Notes to editors:
About VSO
VSO is the world's leading independent international development organisation that works through volunteers to fight poverty in developing countries. VSO's high-impact approach involves bringing people together to share skills, build capabilities, promote international understanding and action, and change lives to make the world a fairer place for all. For information visit www.vsointernational.org
For further information, please contact:
Teeraphong Kunklangdone
Regional Media and Communications Advisor (Asia Pacific), VSO International
+66 (0)81266 5838
Latest posts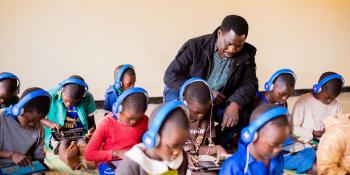 Meet 14 year old Mphatso who dropped out of school without the ability to read or write. He was sat in class with 200 other students unable to learn, so what was the point of attending school? Educational tablets are now giving Mphasto the education he deserves.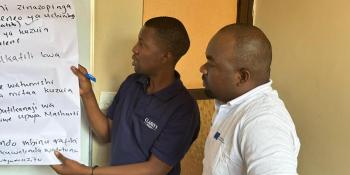 Emeka Enwe, a Finish citizen, and Dotto Joseph from Tanzania might normally live over 4,000 miles apart from each other, but through VSO's blended volunteering model, they've joined forces. Today they're working together on a beekeeping project in Tanzania.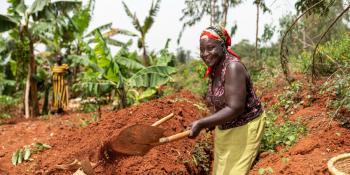 As we mark World Food Day, one statistic should be at the forefront of your mind. Currently one in ten people go to bed hungry each day.