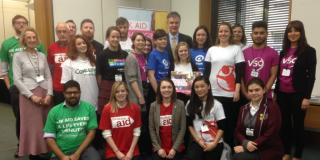 Yesterday the UK Parliament took the historic step to enshrine the commitment to spending 0.7 of our Gross National Income on international development into law.
This fulfilled the cross party promise that all three parties made ahead of the last general election, and the coalition governments commitment made in 2010.

Legislating on 0.7 will help countries to better plan their economies as they move towards sustainable development. Fluctuating aid budgets impact on the quality of services in hospitals, schools and other key public services- as our volunteers and partners see every day.
It will also shift the emphasis away from political debates about how much we should be spending to look at where and how it should be spent, ensuring that we maximise the effectiveness of our development aid, whether that is on responding to the Ebola crisis in Sierra Leone, or working with rural women in Papua New Guinea to help them fight gender based violence.
We know that development isn't, and shouldn't just be about aid. We need a joined up approach to development which goes beyond aid to look at a wide range of underlying causes and drivers of poverty including trade and tax. But we know, also, that there remains a deep need for aid, and it works- UK aid saves a life every two minutes. In the past year, UK aid has helped over 10 million children go to school, and ensured that 3.6 million births took place safely with the help of nurses, midwives or doctors.
It is not often that we can say that we helped change the law, but this week we did. Thank you to all the volunteers who supported us, and all the politicians from all political parties who kept their promises to the world's poorest people.
VSO was part of a coalition of NGOs supporting this legislation called 'Turn Up, Save lives' - you can read more about the campaign here: http://www.turnupsavelives.org.uk/
Latest posts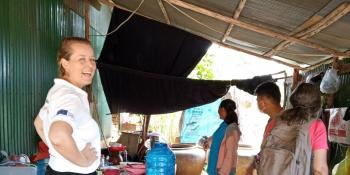 Nicoline volunteered on VSO's Rural Employment for COVID-19 Economic Recovery (RECOVER) project in Cambodia, helping rural communities to build sustainable livelihoods. Learn more about her volunteer journey.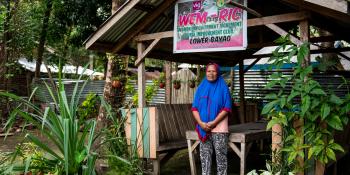 As our planet warms and our weather gets more extreme, raising awareness and galvanising climate action is more vital than ever. Learn how you're helping the communities bearing the brunt of climate change, adapt and survive.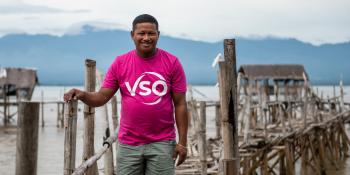 VSO is supporting communities around the world to take ownership of local issues, lead and shape their own development, and raise their voice with decision makers to improve the way in which public services are delivered.