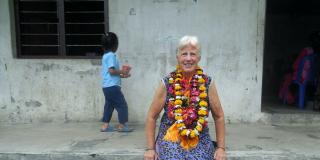 Since 1958, VSO volunteers have been known for their signature passion and determination in creating a fair world for everyone. From nurses and doctors to teachers and youth experts, these active citizens have given their all to supporting some of the world's most marginalised communities.
Over the years, many of our volunteers have been recognised in the Queen's Honours lists. These titles of honour are awarded to deserving people from all walks of life, in public recognition of their merit, service or bravery. In this blog post, we revisit some previous honourees and give you an insight into the incredible work they have been doing.
Mary Watkins, BEM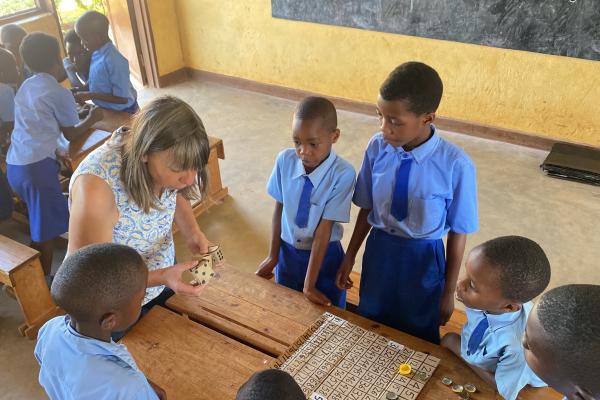 In March 2022, Mary received her British Empire Medal after being named in the Queen's 2020 New Year's Honours list for services to education overseas. Mary first volunteered with VSO in Rwanda in 2014, as an advisor at a teacher training college.   
She later joined the Building Learning Foundations (BLF) as a District Teaching Adviser based in Nyamasheke, where she worked alongside a team of national and international volunteers to deliver training and support to primary teachers in English and mathematics. 
Upon her return to the UK, her volunteering work did not stop as she took on the responsibility of an e-volunteer with VSO. She continued leading on the 'Numeracy for All' project which encourages the making and using of low or no cost teaching materials for primary maths. 
Dr Phil Heywood, MBE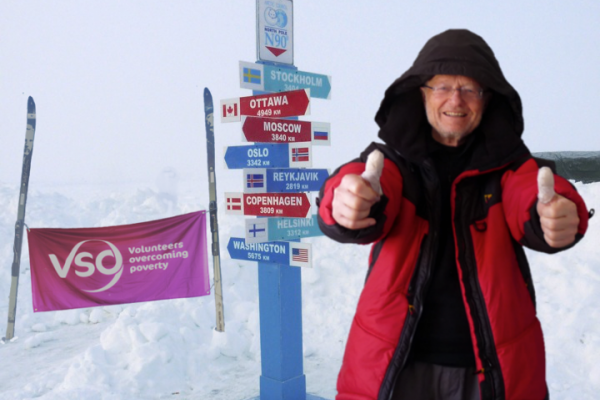 In 2021, Phil received his Member of the Most Excellent Officer of the British Empire for services to maternal healthcare overseas. After a long and successful career as an academic and NHS GP, Phil entered his retirement with the mission to keep on giving back.
His overseas volunteering journey included working in three different countries, including Cambodia, South Sudan, and Myanmar. Across his roles, he drew on his experience in clinical practice to help find sustainable ways to reduce premature and preventable deaths of mothers. Additionally, he worked with the staff of a midwifery training school to introduce up-to-date and innovative teaching methods. and assisted Ministries of Health develop policies and procedures to improve maternal health.
Phil has also been an instrumental supporter and fundraiser of VSO. At the age of 69, he skied to the North Pole to raise vital funds for our work. Despite developing frostbite, he still managed to complete more than half of the expedition. He covered all the costs of the venture, and with other sponsorship, has successfully raised more than £25,000 for VSO!
Ann Marcer, OBE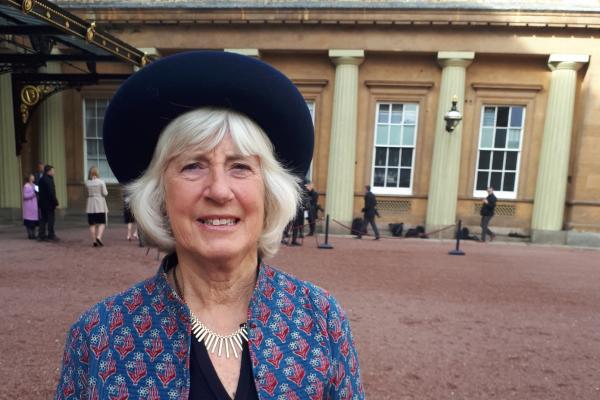 As part of the 2019 Queen's Birthday Honours, volunteer Ann received an Officer of the British Empire award for her services to UK Aid and young women. While at VSO, she volunteered on the Sisters for Sisters project in Nepal which was centred on empowering and educating girls. 
Ann worked tirelessly to overcome barriers such as attitudes to girls' education and the poor facilities provided for the girls as well as facilitate better lesson-planning with Nepalese teachers. Ann worked with Nepalese women who have completed their education against the odds in Nepal and who now mentor young girls at risk of dropping out of school. 
During her placement in Nepal, the 2015 earthquakes impacted the livelihoods of millions of people across the country. Ann stayed in country to continue her work, despite being offered repatriation by VSO, and went on to support schools that had been damaged as a result highlighting her passion to make the classroom an accessible space for everyone.
Carol Carson, OBE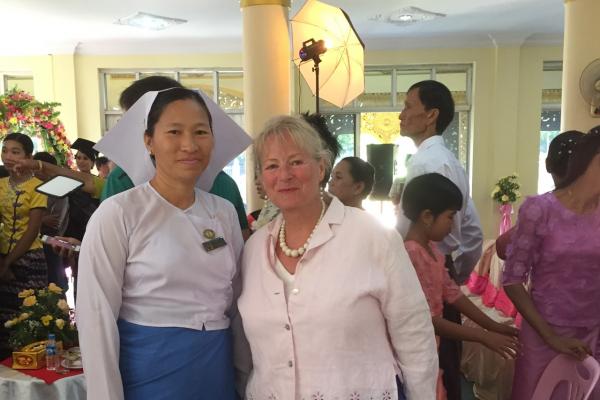 After forty years working as a nurse in Scotland, Carol became a serial volunteer with VSO. This first started in 2007, and she was later awarded an Order of the British Empire for her hard work. Her placements spanned Malawi, South Sudan, and Myanmar, where she helped develop and improve healthcare systems in the local areas where she was working.
During her time overseas, she used her extensive knowledge and skills to train student nurses and develop a curriculum to raise awareness of health issues. She also worked directly with local nurses to improve the way clinical staff were trained and to increase the quality of healthcare education and provision with aims to strengthen healthcare systems for years to come.
After a decade of being actively involved in volunteering across the world, Carol has continued to champion VSO's work.
Read more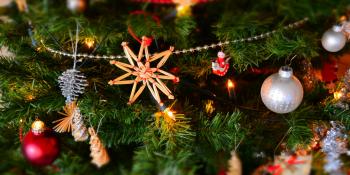 With Christmas on our doorsteps, millions of people around the world are gearing up to celebrate the festive season. Here we discover how no two countries do Christmas the same with a mini round-up of some of the coolest and quirkiest traditions in places where VSO works.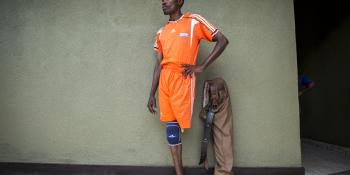 As we celebrate the UN's International Day of Persons With Disabilities on December 3, we look back at three of the numerous inspiring stories of hope that demonstrate how VSO's resilient livelihoods programming is turning the lives of persons with disabilities for the better with a focus on young women and men.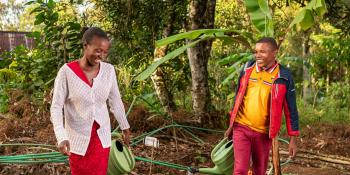 As the year draws to a close, we want to highlight all the amazing work and achievements of VSO volunteers this year.