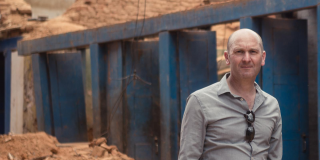 As Chief Executive of an international development organisation, recent reports on sexual abuse and exploitation carried out by employees at aid organisations have been incredibly difficult to read and watch. They have left me feeling appalled and at times disillusioned.
Such terrible allegations will understandably overshadow the incredible work of the hundreds of thousands of aid agency employees and volunteers tackling poverty or helping people facing catastrophe. Whether we invite it or not, aid organisations are held to a higher standard.
Despite this crisis of confidence, VSO employees and volunteers will wake up tomorrow and head to work ensuring that newborn babies receive the treatment they desperately need, that children in some of the poorest communities in the world have a teacher who is properly trained, that farmers get the support they need to put food on the table and enough besides to build a livelihood.
We also recognise that in carrying out this work, VSO employees and volunteers serve some of the most vulnerable people in the world. Which is why we won't allow a volunteer to step onto a plane or head out onto a dusty road to their placement community until a criminal record check has been completed or in a tiny number of cases a risk assessment is carried out where we are still waiting on the paperwork to come through.
The same criminal record checks are carried out on hundreds of our employees, including me. I was not able to take up my role as Chief Executive until UK Disclosure and Barring Service checks were completed. In the last year alone, we have commissioned 800 such checks.
Our safeguarding policies and code of conduct are clear on what behaviours we expect from employees and volunteers and we have firm procedures for disciplinary action in the event these policies are breached. This includes an absolute prohibition on paying for sex or having sex with a person under the age of eighteen, whatever local laws may be in place or the age of consent.
We also have a named member of staff in each country where we operate who can be contacted 24 hours a day, 365 days a year to seek advice from or raise concerns about safeguarding. These colleagues receive extensive training to ensure that they understand the processes around how such concerns should be managed.
Our safeguarding leads report into a central team made up of other specialist safeguarding, medical and security professionals who provide support and can initiate centrally managed procedures. They are also responsible for ensuring that the high standards we expect are robustly maintained across the board.
I'm confident that VSO operates and maintains high standards, but we are compelled to act in light of news reports. As a first step I have asked for an assessment to ensure that our policies and procedures are as robust as they possibly can be. If we find there is room for improvement, we commit to undertaking what needs to be done.
We already have been doing a lot within VSO, and we will not be complacent going forward. But we also recognise that this is an issue that we have to tackle alongside DFID, our other international donors and other aid organisations in the UK and around the world, to see how we can work better together to tackle sexual exploitation collectively.
Simply put, in both policy and practice VSO has zero tolerance against abuse and exploitation of vulnerable people, but safeguarding the most vulnerable is a responsibility that rests on each and every member of the VSO family. Which is why we strongly encourage employees, volunteers, those we serve and our supporters to get in touch with us if they have specific concerns. Contact us through our dedicated email address: vso.safeguarding@vsoint.org
Latest posts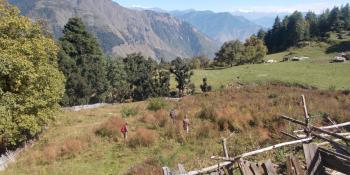 VSO e-volunteer Chris Evans outlines how a tiny pilot permaculture scheme in Nepal successfully spreads environmentally friendly practices and ideas in line with existing cultural traditions.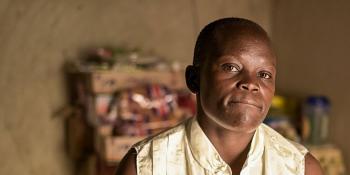 For Vivian, the Covid-19 pandemic was a frightening time. Affording three meals a day for herself and her children was hard with no income. Thanks to VSO supporters Vivian was provided a lifeline, with a new small business grant.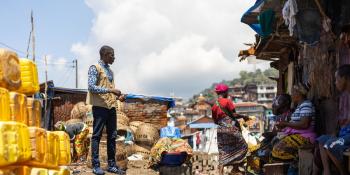 In 2021 a devastating fire broke out in Susan's Bay slum in Freetown, Sierra Leone, leaving 7,000 people homeless. Read how volunteer Samuel jumped in to action.