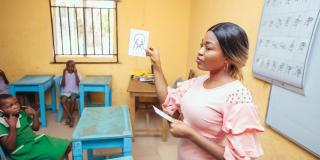 From the classroom to national television, Nigerian volunteer Uzoamaka is making sure people with disabilities are not forgotten.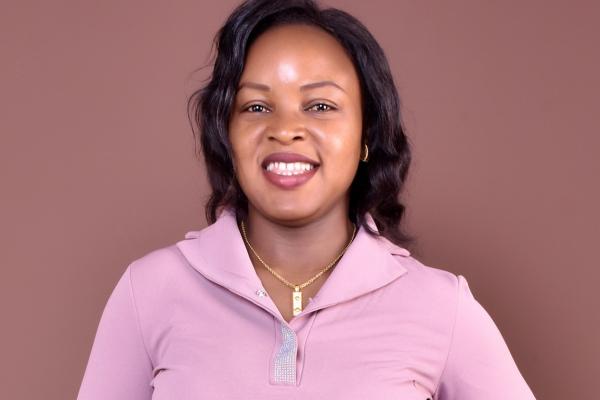 As a child, I knew two or three people with disabilities and I witnessed the discrimination they faced. When they visited me at home, my mum would send them away and say that they shouldn't come close, but I didn't understand why. I always felt bad, and said, "Mum, don't do that."
As I grew up, I loved teaching and wanted to teach maths. However, instead of getting the course I wanted, I was offered a sign language course. I was disappointed at first but the head of the course encouraged me. When I graduated, I used sign language everywhere and realised I had a passion for it.
After graduating, I taught teachers sign language and interpreted for Deaf students in a secondary school. I started teaching them simple signs and letters of the alphabet, dispelling some myths along the way. Some people in Nigeria think that if you use sign language you will become deaf later in life!
Before, teachers would focus on the best and brightest children and then move on with the curriculum. I'm proud of the knowledge I shared with the teachers, knowing now that the children in their classrooms won't be left out.
"To turn on the TV and see someone doing sign language, there's this huge feeling of inclusion."

Uzoamaka Onyinye Didigw

Volunteer, Nigeria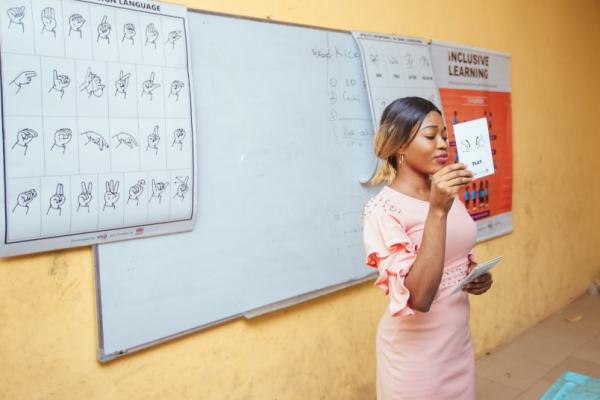 In 2019, I volunteered with VSO as a sign language professional where I helped to train 28 volunteers, 100 teachers and over 1,000 people to learn sign language. Volunteering with VSO was an eye-opener, helping me fulfil my dreams of teaching and reach people who had been forgotten.
When the COVID-19 pandemic hit, people were talking about how to stay safe, but people with disabilities didn't know what to do. I made a video using sign language to raise awareness of the health precautions, which was broadcast on national television in Nigeria, viewed by thousands of people.
Government officials never normally notice those with disabilities and people can feel relegated to the background. For someone to turn on the TV and see an interpreter using sign language creates a huge feeling of inclusion.
Now, my goal is for people with disabilities to reach a level of equity with their hearing counterparts. Everyone should learn sign language - you never know when you might meet someone with a hearing impairment!
Our education projects
Find out more about our current and former projects helping to ensure inclusive education for all.
Read more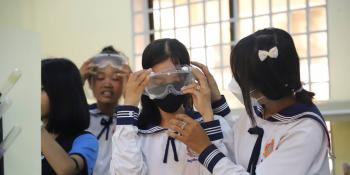 After retiring from a successful career in the UK as a science teacher, Sean McMorrow shared his skills and experience to help Cambodian children pursue careers in science, technology, engineering, and maths. Read more.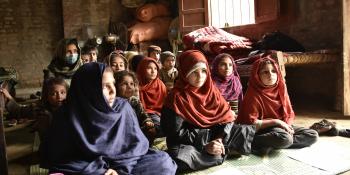 Right now, Pakistan is reeling from devastating floods which left a third of the country underwater. As the country grapples with the effects of a changing climate, it's children who are being left behind.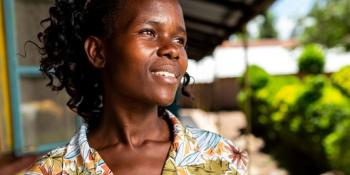 While much progress has been made towards creating equality for women, the fight continues. In this blog, we celebrate some key achievements of women around the world and understand how much further we have to go...