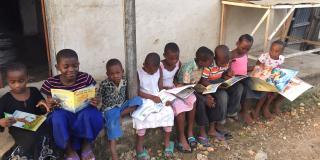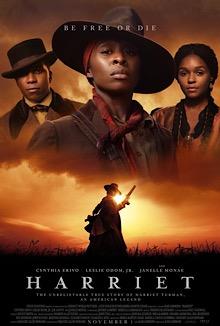 8th March is International Women's Day, a day to commemorate the social, political, and economic achievements of women all around the world but also to acknowledge what women have yet to achieve. To celebrate this special day, we have compiled a list of five inspiring women-centric films and books that we recommend you check out. Happy reading and watching!
Harriet directed by Kasi Lemons
The biopic is based on the iconic abolitionist Harriet Tubman who escaped from slavery in Maryland, USA in 1849. She then proceeded to rescue seventy others from the clutches of slavery on thirteen missions, becoming the most well-known conductor on the Underground Railroad. Harriett earned the nickname "Moses" as a tribute to her courage, determination, and will-power.  
This film is available to rent on Amazon Prime or, if you're in the UK, you can watch for free on BBC iPlayer.
The Swimmers directed by Sally El Hosaini
The Swimmers chronicles the inspiring true story of the Mardini sisters, both competitive swimmers who flee their war-torn home in Damascus, Syria. They embark on a treacherous journey across Europe, saving the lives of other refugees with their swimming skills when their overcrowded dinghy almost sinks. The film showcases the difficulties and exploitation endured by those trying to seek a better life, but also charts the Mardini sisters' ambitions to achieve their dreams against all odds.  
This film is available to watch on Netflix.
The War on Women and The Brave Ones Who Fight Back by Sue Lloyd Roberts
In this harrowing and moving narrative, Sue Lloyd-Roberts draws on her thirty years travel experience as a video journalist to shine a spotlight on some of the worst atrocities inflicted on women across the globe. From women's accounts of female genital mutilation in the Gambia, to rape as a weapon of war in Bosnia and the Democratic Republic of Congo, to honour killings in India, Sue gives voice to the plight of these women. However, in sharing their stories she also documents their remarkable determination to fight back and to challenge the oppression, discrimination, and wrongdoing. Sue Lloyd-Roberts was an inspirational woman herself, having won numerous accolades for her investigative reporting.  
You can find this book on Goodreads here.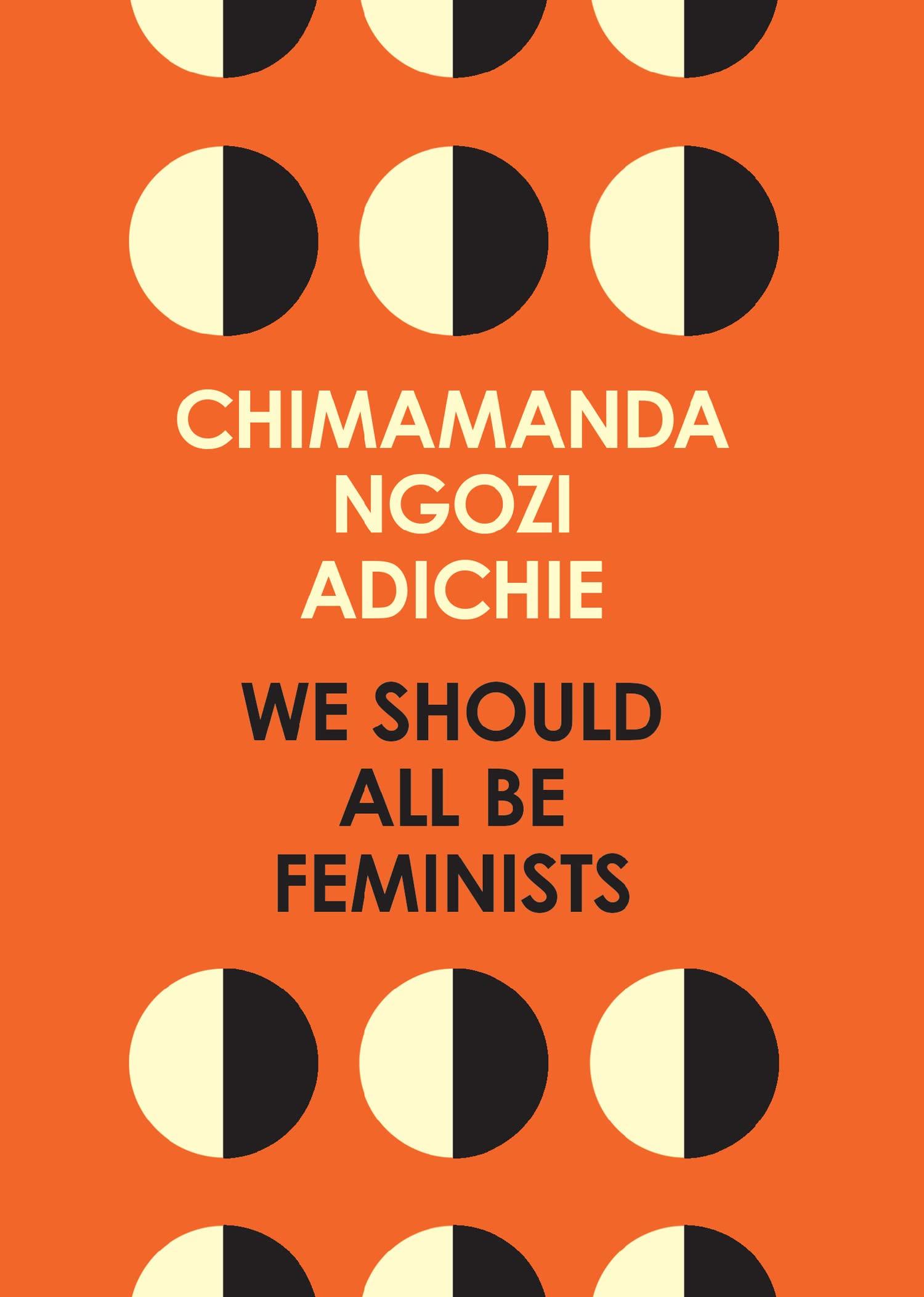 We Should All Be Feminists by Chimamanda Ngozi Adichie
This is a pocket-size essay style book by Nigerian author Chimamanda Ngozi Adichie and is adapted from her TED talk. Chimamanda draws on her experience of sexism growing up in Nigeria and the impact it had on her life. The book offers readers an insight into what it means to be a woman in the 21st century and a call to arms for why we should all be feminists.  
You can find this book on Goodreads here.
No One Is Too Small to Make A Difference by Greta Thunberg
This book comprises a short collection of ground-breaking speeches made by Greta Thunberg, a Swedish climate change activist. From addressing the UN, to mass street protests, Greta has forced governments to listen and inspired millions to join the climate movement.  
You can find this book on Goodreads here.
Share your thoughts
Seen or read any of our recommendations? Let us know what you thought and what you'll be reading and watching this International Women's Day on Twitter. Be sure to tag @VSO_Intl!
Read more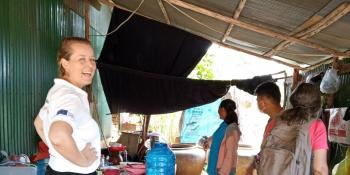 Nicoline volunteered on VSO's Rural Employment for COVID-19 Economic Recovery (RECOVER) project in Cambodia, helping rural communities to build sustainable livelihoods. Learn more about her volunteer journey.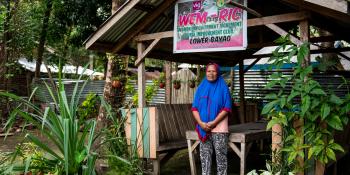 As our planet warms and our weather gets more extreme, raising awareness and galvanising climate action is more vital than ever. Learn how you're helping the communities bearing the brunt of climate change, adapt and survive.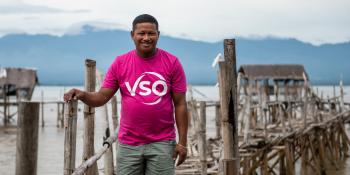 VSO is supporting communities around the world to take ownership of local issues, lead and shape their own development, and raise their voice with decision makers to improve the way in which public services are delivered.