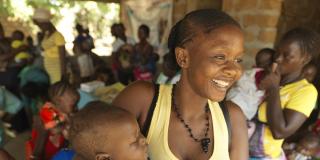 In Sierra Leone, mothers are 100 times more likely to die while giving birth than in the UK. A lack of vital equipment and awareness of the need for antenatal care can all too often lead to tragedy.
Fatu Conteh, 18, gave birth to baby girl Mariama six months ago. Here she shares her story.
"I didn't know I was pregnant until six months in," Fatu explains. "I had my appetite. I wasn't being sick. A teacher approached me and asked if I was pregnant, but I didn't feel like there were any [signs]." When a nurse at the hospital confirmed her pregnancy, Fatu felt scared and ashamed. Unmarried mothers face significant stigma in Sierra Leone, as in many places.
Difficult choices
"My brother thought I should abort the baby, but I heard that people were dying when they tried to destroy a pregnancy so I decided not to. My parents made me leave the house to go and join the man who impregnated me, but my brother encouraged me to move back in because we weren't married.
Six months ago, I went into the clinic for my antenatal check-up. With no nurses available, Fatu had only a Traditional Birthing Attendant to help her. Without medical training and often relying on herbal remedies, reliance on traditional attendants is very common but can be dangerous.
"I told her I wasn't feeling well," Fatu remembers, "She gave me some tablets and I went back home. Then my stomach started cramping. I began crying. I didn't know what was happening but my mother said it was the baby starting to turn. [The Traditional Birthing Attendant] said I was ready to deliver within minutes, but delivering at home would mean paying a fine."
A motorbike ride to hospital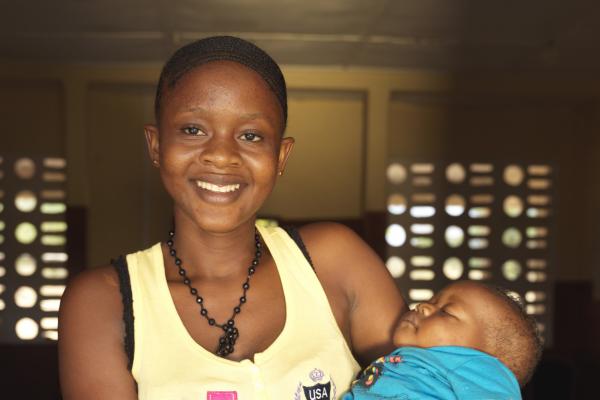 In an attempt to reduce maternal mortality, the Sierra Leone government has introduced tough bylaws prohibiting women from trying to delivering at home. Fortunately, Fatu had already heard about the dangers of homebirths.
"I had heard rumours of giving birth at home. I knew from around the villages that there was a woman who had died giving birth at home. So I was praying not to give birth there where there is no proper care."
"It was raining and about 8pm but I managed to get a motorbike and go to the hospital."
Seeing my child makes me happy
VSO volunteers have been working alongside Community Health Officer Andrew Sesay, who works at the same health clinic which Fatu attended, in Binkolo, Makeni district. Hands-on and extremely dedicated, Andrew is passionate about giving the best healthcare possible to women.
Andrew was there to help the young mother to give birth safely.
"I delivered within a few minutes of arrival. Mr Andrew was there to deliver Mariama. There were no complications, but I really suffered from the pain! I was too tired to push. I kept saying 'If I'm going to die, let me die'. But he kept encouraging me and I was able to give birth."
"This clinic is good. I keep coming because the vaccinations are free. Any problems my child has, they give us paracetamol or antibiotics. Seeing my child now, and holding her, makes me really happy. Being a mother makes me feel good. I pray that we have a long life and good health."
Read more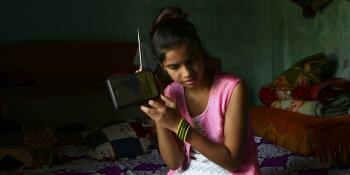 Schools around the world have begun to reopen, but the attainment gap for children will be wider than ever. VSO's Lead Education Adviser Purna Shrestha outlines how to close it.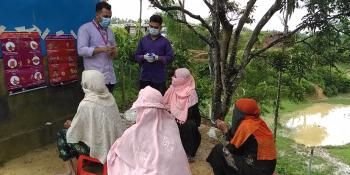 Bangladesh is one of the worst-hit countries in Asia for COVID-19, and its densly-populated Rohingya refugee camps have been highlighted as one of the highest-risk areas by the Disasters Emergency Committee (DEC). Anup Goon shares what he is seeing on the ground and how volunteers like him are fighting to prevent a catastrophic outbreak in the camps.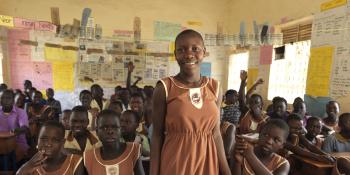 Mojo's education ended abruptly when she was just eight years old. She had few prospects other than marriage at a very young age. But as Susan Martinez explains, one kind gesture has helped turn Mojo's life around, with a ripple effect in the community.