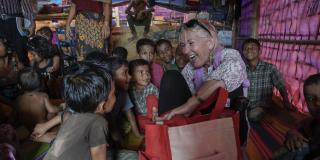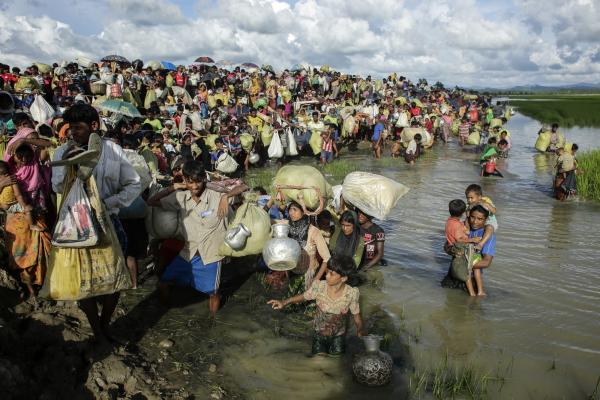 About half a million children are living in refugee camps in Bangladesh. By working together, we're doing something to help them.
Since August last year, huge numbers of people from the Rohingya ethnic group began crossing the Myanmar border into Bangladesh. When they arrived they spoke of violence and persecution, villages set alight and friends and family killed.
We have heard less from their children, many of whom arrived in a state of post-traumatic shock and barely spoke. Through no fault of their own, half a million of them have been wrenched away from everything familiar. They have witnessed things no child should see.

They're safe from persecution in the Cox's Bazar refugee camps, but now they face another, more insidious threat – losing out on vital education and development.
Helping reclaim childhoods

"Early childhood is the formative time when brain development is taking place. If children can't participate in some good quality early childhood education, neurons in the brain will not grow and develop, and the children will not be in the best position to learn later on," says VSO volunteer education specialist Fiona Kirby.
Every day away from education and emotional support risks compounding the unimaginable trauma Rohingya children have already experienced.
VSO researchers on the ground found a severe lack of opportunities for children, especially younger ones, to learn and play in a safe environment.

This is where we can make a huge difference.
Volunteers bringing new hope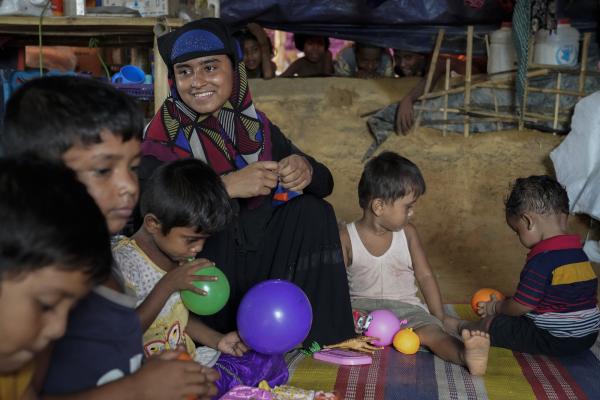 Fiona Kirby is an early childhood education expert who is volunteering with VSO in Bangladesh, to support our work with Rohingya refugees. She's preparing to train three Bangladeshi volunteers in the theory and practical skills to educate young children.
These volunteers will roll out a home-based education programme. Children living in a refugee camp have the same right to education but can't access normal schools or teachers – so VSO is training their mothers to deliver quality lessons to little ones with storybooks, songs and games to fire their imaginations, all in the security of their tents.
By doing so, these Rohingya women will have the skills to educate others in their community through play-based learning. We're starting by training 50, and hope to do more.
If children can't participate in some good quality early childhood education, neurons in the brain will not grow and develop, and they will not be in the best position to learn later on.

Fiona Kirby
VSO volunteer education specialist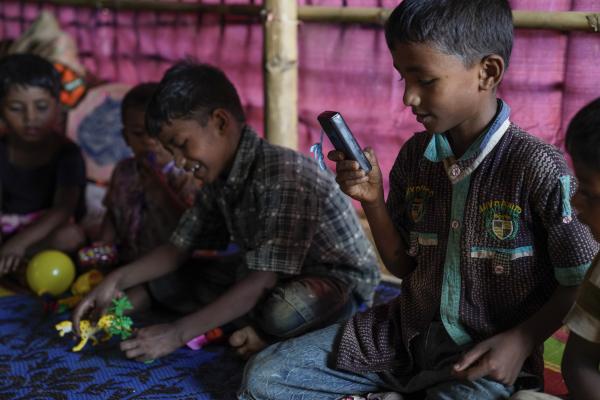 Room for children to learn and play
There are lots of hazards in the refugee camps. Bored children with little to do are playing close to dirty stagnant water and dangerous waste.
VSO has laid the foundations for six special spaces where children ages 6-14 will be able to play and learn in a safe environment.
While they're under construction, we've already donated the first batches of simple toys: balloons to develop fine motor skills, notebooks and pencils to practice doodling and small items for counting and matching.
What happens next?
Together, we've made a start in helping Rohingya children reclaim their childhoods. We only have enough funding for the initial stages of the project, but there is so much more left to do to. And if we don't help these children now, they might never catch up. Just some simple items like books and crayons, could help them get the education they need.
Read more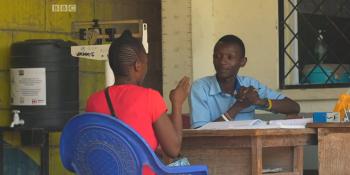 BBC Africa recently visited the UK Aid funded "Delivering Equitable Sustainable Increases in Family Planning" (DESIP) project in Kenya where they captured our work helping young women with hearing impairment with information on family planning. Watch the short film here.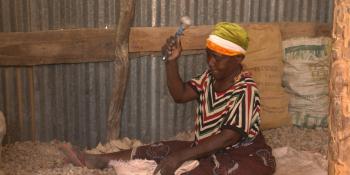 Women stand to gain much from Tanzania's male dominated mining industry. Find out how a VSO project is supporting women - and youth and people with disabilities - to access equitable opportunities in the sector in Geita and Mara.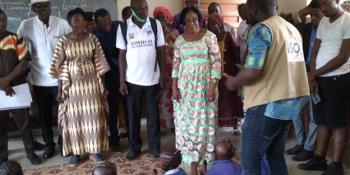 Michael Conteh, a Sierra Leonean national aged 31 years, is volunteering on the Unlocking Talent through Technology project in his home country. Read about his experience helping to improve and accelerate learning outcomes for early school years children.