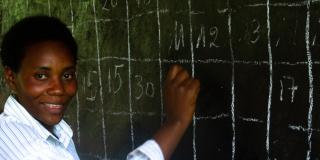 VSO is changing the future of education in Rwanda through helping prepare children for school, training teachers and classroom refurbishment.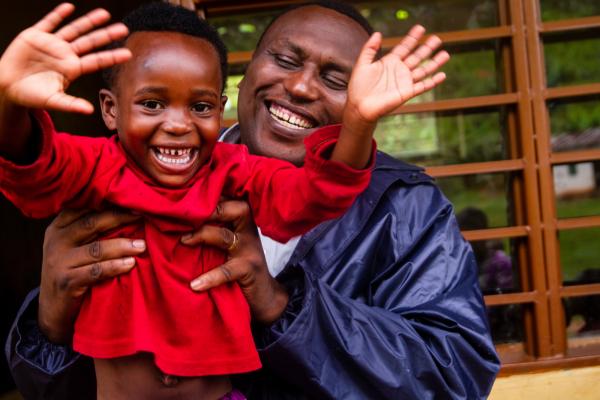 VSO's Strengthening School Readiness in Rwanda (SSRR) project, funded by the Dubai Cares foundation, is helping 2,500 children aged 3-6 prepare for school.
The project, based in Nyamasheke, one of Rwanda's poorest districts, is providing teacher training, parent engagement, classroom refurbishment and advice on how to build educational resources with local materials.
The training advises teachers on how to integrate children with special education needs into mainstream education. Teachers are encouraged to engage children through interactive classes.
"All our classes are activity-based, such as playing doctors and patients, playing bankers and customers, making them build small houses," said Papa Diouf, country director of VSO Rwanda.
"We also use locally available materials to build educational tools so that communities don't have difficulty accessing them," said Papa.
The project doesn't stop there, though. The SSRR project has also introduced sanitation and hygiene facilities and has so far provided five schools with new early childhood education (ECE) classrooms.
In each of the 15 sectors in Nyamasheke, two model ECE centres have been established: one developed at an existing primary school and another established within an especially underprivileged community.
There is a clear need for pre-primary education support in Rwanda: at the start of the project, only 1,687 children were being enrolled across the 30 schools, however this number has now tripled.
Across the whole of Rwanda, 15% of children were enrolled nationally in pre-primary education when the SSRR project first started. Over the course of the project, enrolment has only risen to 17.5% in Rwanda, so there's a clear opportunity to change the futures of thousands of young children.
Papa Diouf says : "There is a huge opportunity to scale up this model across the country and enable more children with disabilities, and especially children in remote rural areas to achieve school readiness skills for a lifetime of learning."
Read more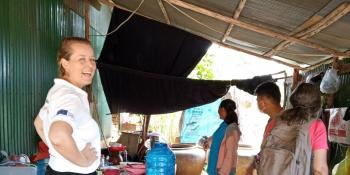 Nicoline volunteered on VSO's Rural Employment for COVID-19 Economic Recovery (RECOVER) project in Cambodia, helping rural communities to build sustainable livelihoods. Learn more about her volunteer journey.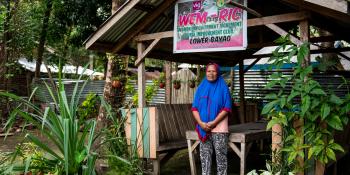 As our planet warms and our weather gets more extreme, raising awareness and galvanising climate action is more vital than ever. Learn how you're helping the communities bearing the brunt of climate change, adapt and survive.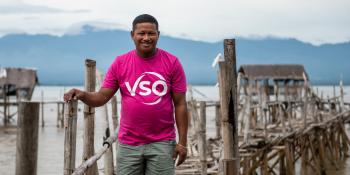 VSO is supporting communities around the world to take ownership of local issues, lead and shape their own development, and raise their voice with decision makers to improve the way in which public services are delivered.