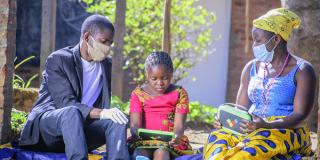 VSO is still waiting to hear from the UK government about the next phase of their grant, which would fund half of our work over the next four years.
UK government funding would enable us to continue and expand our work supporting girls' education, building open societies, improving sexual and reproductive health rights, and building inclusive global health systems.
VSO is a British institution, and volunteering for development is a form of aid that is highly cost-effective, has positive long-term impact in the communities we work with as well as in the UK, and reflects the very best of British values.
Support for VSO
We are hugely grateful to everyone that has voiced support for VSO: returned volunteers, those who partner with us to implement work, UK Parliamentarians and so many other supporters. Thank you to everyone. We are confident this is making a real difference.
Last week in a Lords International Relations Committee Hearing, Philip Goodwin and Tim Newman had the opportunity to put on record some of the issues with our funding and to make the case for the important work we do. Following the meeting, the Chair of the Committee wrote directly to the FCDO in support of us.
Last week, we also had a debate in the Lords about the future of our funding, with several Peers speaking in support of VSO.
And in a debate in the Commons on the Integrated Review last week, several MPs spoke in our favour, which led the Prime Minister himself to express his support for the work we do.
How you can help
We are encouraging all our supporters to show the government the strength of the support for overseas aid by talking to their local MP. We've had a lot of support from politicians across the political spectrum, and their support for international volunteering is crucial.
You can also raise awareness on social media by following and reposting stories about our work. We're on Facebook, instagram, Twitter and LinkedIn.
With the current cuts to the UK aid budget, we cannot be certain the government will continue to support our work, putting a significant number of poor and marginalised people at risk. You can also donate to VSO and help make sure our work carries on.
Further reading:
How we're helping in the pandemic
Last amended 11:50 on 30 March
Read more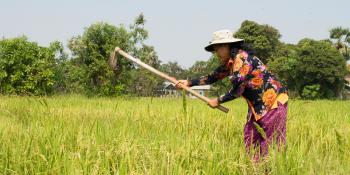 Climate change and overfishing are hitting Cambodia's Great Lake hard, prompting VSO to help boost incomes for those living on its shores.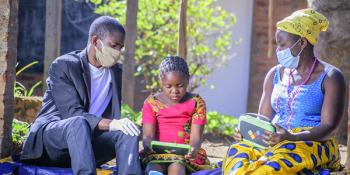 VSO is waiting to hear from the government about the next phase of their grant, which would fund half of our work over the next four years. How you can help.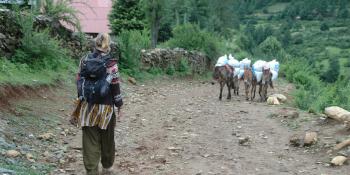 Nurse Willeke Gerritsen shares how volunteering during the Ebola outbreak in 2014 prepared her to take on COVID-19 in the Netherlands.