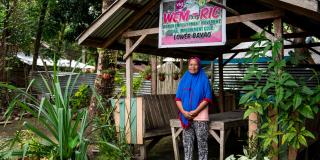 Every year in June, World Environment Day is celebrated. As our planet warms and our weather gets more extreme, raising awareness and galvanising climate action is more vital than ever. Read on to see four different ways you're helping communities bearing the brunt of climate change adapt and survive.
Protecting oceans and marine life in the Philippines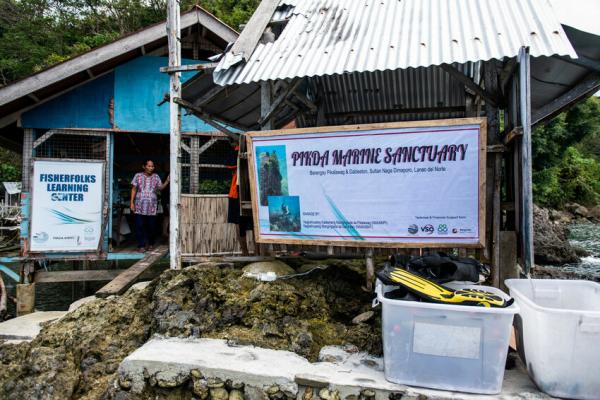 Oceans are vital for all life on earth, covering 70% of the planet and producing more than 50% of the world's oxygen. But today, our oceans are facing unprecedented danger due to overfishing, pollution and more. The impacts of climate change on marine life are also becoming increasingly eye-watering, with species like coral reefs dying, which are an important source of food for fish. Being an island nation, the Philippines is a country that relies heavily on fishing for food and income.
However, there is hope. Powered by your support, VSO has built a marine protected area in Sultan Naga Dimaporo, on the country's southernmost major island, Mindanao.
The marine protected sanctuary has cemented bamboo which is used to guard the area. They've also built floating houses where people patrol and survey the marine protected area. This helps prevent dynamite fishing, an illegal practice in which people use explosives to catch fish. This damages marine life and depletes fishing stocks for those whose livelihood depends on them.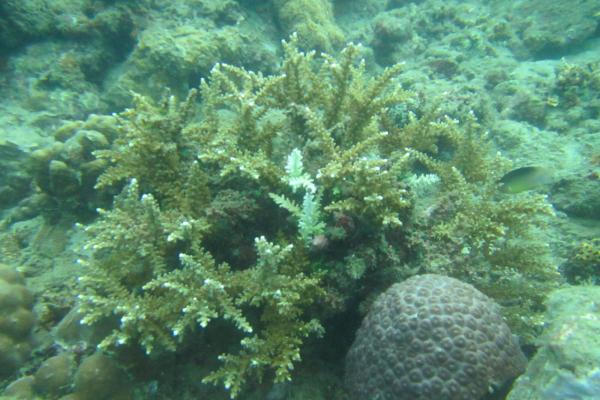 Neil Antoque started out as a VSO volunteer on the project and has since become the Director of VSO's key partner organisation in the Philippines. He has trained local people and other VSO volunteers how to scuba dive, helping them to identify different fish species and coral reefs through underwater assessments. This is crucial to the conservation and protection of the marine protected area.
Previously, the community had no idea what a coral reef looked like; they thought it was just a stone. But now they realise that it's a living entity. During the assessments, we've taught local people and volunteers how to write underwater using a slate board and how to observe the coral reefs and other marine life. This helps them understand what percentage of the coral reefs are already dead and the percentage of fish living within the marine protected area.

Neil Antoque

Director of the Lanao Aquatic and Marine Fisheries Centre for Community Development and former VSO volunteer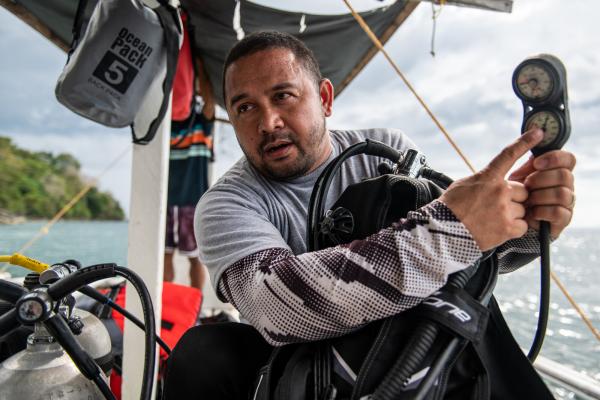 Boosting recycling in Nigeria
This year's World Environment Day theme is centred around solutions to plastic pollution with the campaign #BeatPlasticPollution.
Only a tiny fraction of waste is recycled in Nigeria, despite its huge population. Most of the plastic generated in the country ends up in rivers, lakes, oceans and other water bodies. Plastic poses many threats to food safety, ecosystems and human health.
But, supported by people like you, VSO volunteers have trained 350 local people in plastic waste management, plastic reuse, and tree planting in Nigeria. This has included strengthening the capacity of over 50 women in Durumi in climate mitigation and adaptation.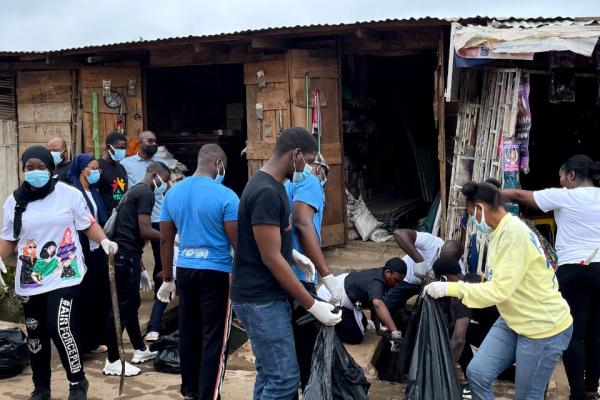 Empowering female farmers to fight drought in Kenya
2022 saw the worst drought in 40 years ravage Kenya, leaving 3.5 million people on the brink of starvation owing to a fourth consecutive season of failed rains. This impacted farmers heavily, with crops and livestock dying in vast numbers.
Women in Kenya play a crucial role in the agricultural sector, which forms the backbone of Kenya's economy and accounts for 33% of GDP. Despite this, their rights are severely curtailed with limited access to clean water, finance and land ownership.
Thanks to VSO changemakers like you, power is being put back into female hands through women-only farming groups, like the Fronteer Group and Greenlink Women's Group pictured below. In these groups, VSO trains female farmers on the importance of intercropping vegetables where different types of vegetables are planted together in the same plot of land. Intercropping generates higher crop yields by repelling pests, reducing weeds and proving nutrients for neighbouring plants.
This in turns provide a vital income for women who sell these vegetables. Meanwhile, the Greenlink Women's Group, brings older and younger women together to pass on local knowledge and skills as European farming models aren't always conducive to local environments.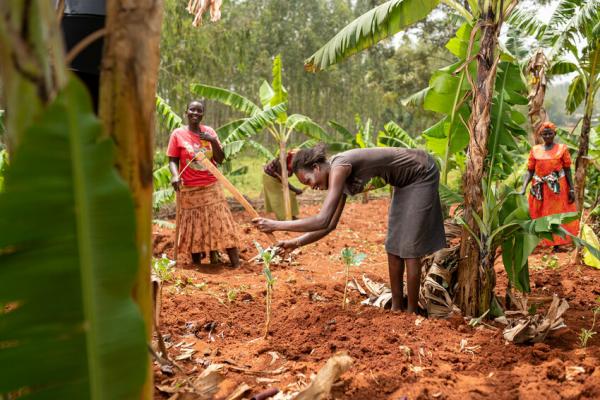 Helping communities stay one step ahead of natural disasters in Mozambique
In 2019, Mozambique was hit by Cyclone Idai, the strongest tropical cyclone on record to affect Africa. It left a trail of destruction in its wake. With more and more catastrophic natural disasters occurring, VSO volunteers are helping communities to be better equipped to respond when they strike.
With your support, 1,000 community volunteers have been trained in disaster preparedness in Mozambique following Cyclone Idai. This knowledge can now be passed onto local people.
VSO volunteers have been helping communities unite and prepare for future disasters together. They're creating risk assessments and mapping out all the hazards the community face. They're also using a traffic-light-flag system to communicate different levels of threat so that local responses can be more tailored.
VSO is also providing disaster preparedness kits to communities, which will help save lives in the event of a flood. These contain: first aid kits, bicycles, megaphones, radios and life jackets.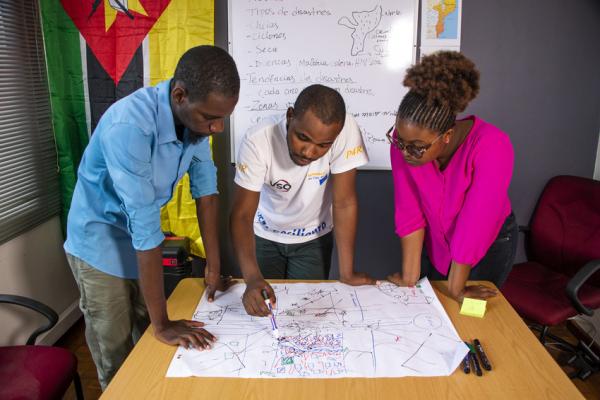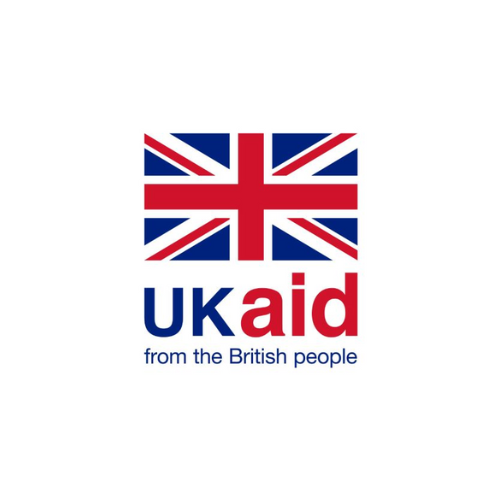 Learn more about our livelihoods work
Discover even more ways that you're helping people develop the techniques needed to build sustainable and resilient livelihoods in the fight against climate change.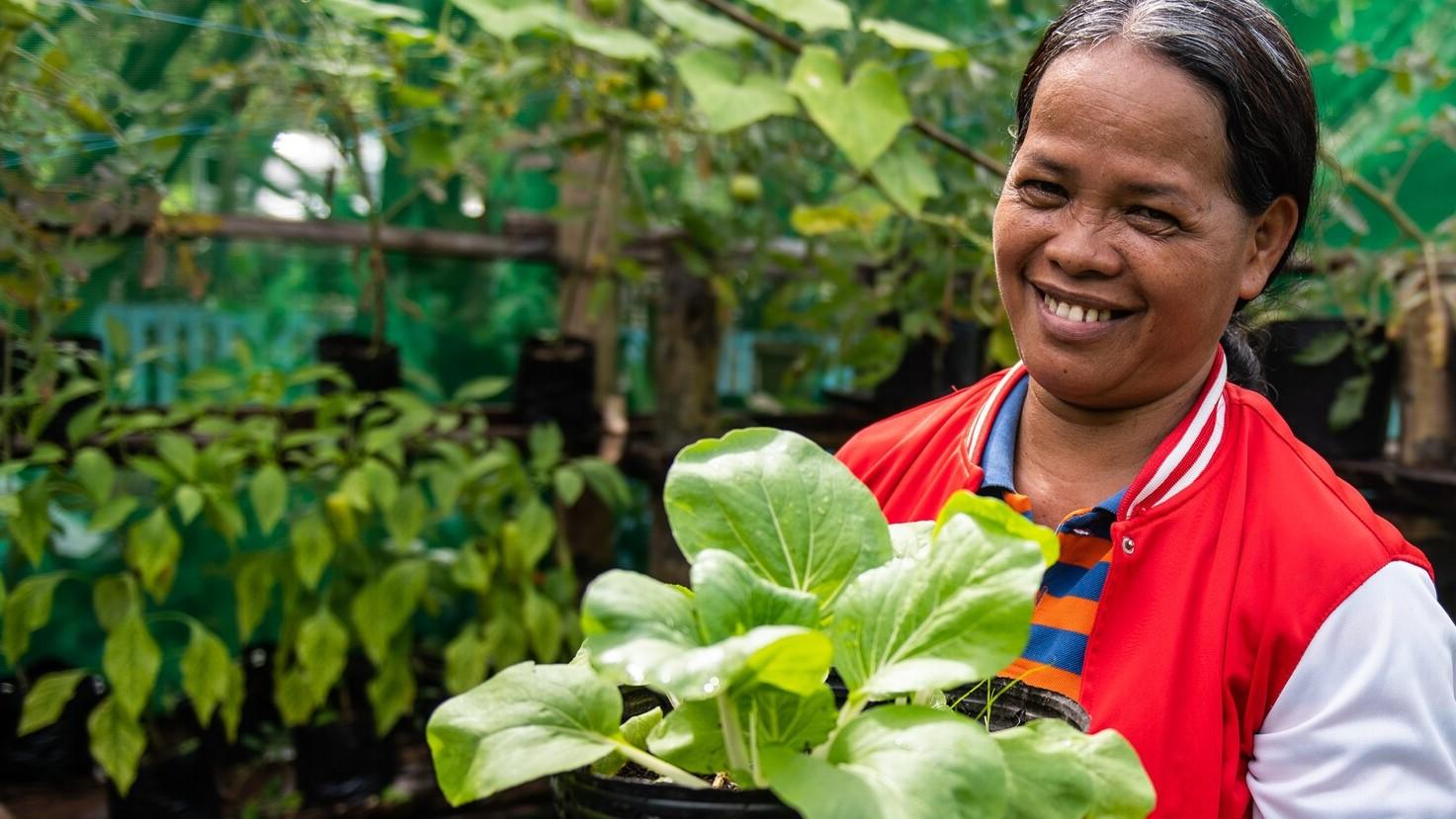 Support us with a donation
Read more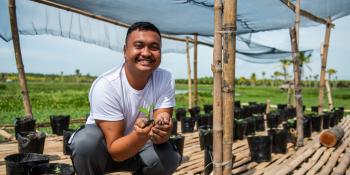 Volunteers are an incredible resource, who are making a vital contribution to the delivery of the sustainable development goals. They are also stepping up to question, to challenge, to hold decision makers to account for their actions.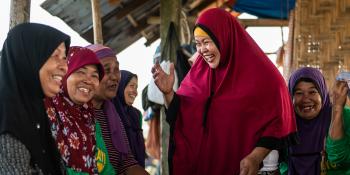 In a secluded marshland in the southern Philippines, women are emerging from the solitude and loneliness of their homes, reclaiming their place in the community and learning new skills – and it's all thanks to your support.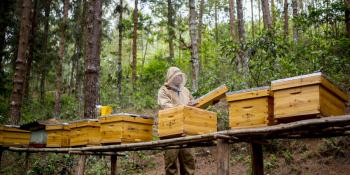 Tanzania is a land rich in minerals, and mining is one of the country's leading industrial sectors. However, the extractive industries cause many problems. But now there's an economic alternative to mining through....bees! Read more