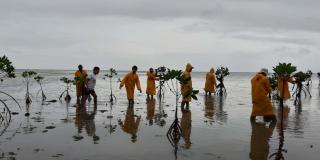 The southern Philippine province of Lanao del Norte is characterised by its beautiful beaches, rugged mountainous landscape, and an economy that relies heavily on fishing. With a national yield estimated to be worth about £4 billion a year, the Philippines is the world's eighth biggest fishing economy. Yet it's under attack.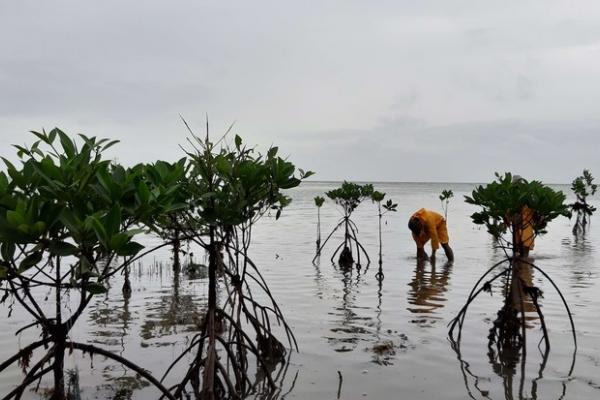 "It's crazy to think of some of the things that we were doing: dynamite fishing; throwing garbage into the sea; cutting down mangroves for charcoal. I can't believe it," says fishermen Salvador Agan Jr, 53, from a fishing village in Lanao del Norte.
The southwest monsoon, or habagat, brings heavy rainfall and humidity from June to September. As well as worsening typhoons and causing rising sea levels, climate change puts the Philippines in a precarious position as it exacerbates the existing challenges of food insecurity.
With years of doing damage to the environment having destroyed their natural surroundings, fishermen like Salvador are paying the price.
"We ignored the risk of climate change," he admits. "We compromised the safety of our families."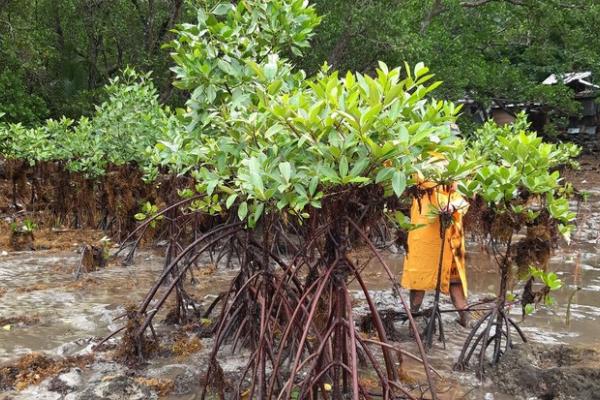 Mangrove power
When Neil Antoque, 42, a marine biologist from the central province of Bohol, began volunteering on VSO's Fishing for Peace project in 2018, he immediately saw the long-term risk of the actions of the people who lived there.
"I saw local people cutting the mangroves to use for charcoal and to build houses," he explains. "But without the mangroves to act as a buffer against tides, people's homes were destroyed."
Mangrove, a coastline shrub that grows in the tropics, has many benefits for these communities. A 100-metre stretch can create an effective barrier against the sea, reducing the height of waves by two-thirds – vital for provinces such as Lanao, where storms bring destructive swells of up to 7 metres.
Gaining trust
Neil won local support for his plans to replant lost mangrove forests that would keep the community safe. With the help of 265 local people, 110,000 mangrove saplings were planted across 11 hectares of land left bare by human activity. And with government funding, Neil provides the families who planted the mangroves with 30 pesos (50p) for each sapling that makes it to at least 1 metre tall.
"At first there was resistance," he says. "People continued cutting the mangroves to make an income by selling it as charcoal. But as they started to see the benefits, they put down their tools and started planting. A year and a half later, and we know that over 80% of those saplings have survived. If they're undisturbed, within a year they can grow enough to protect the coast."
"If properly managed and protected, community resilience and peace will exist not just for today, but for the next generation."

Neil Antoque - VSO volunteer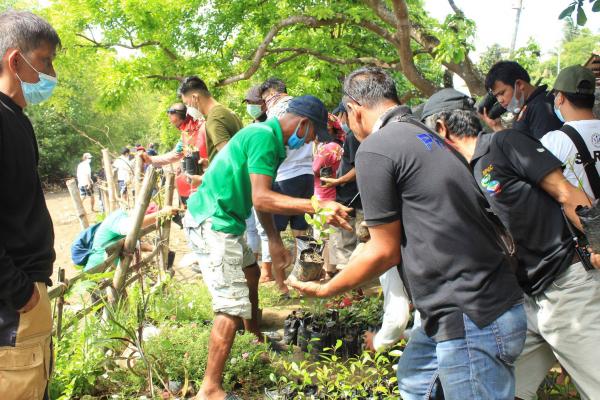 Changing the tide
Mangrove acts as a natural nursery for fish, and it wasn't long before the fisherfolk of Lanao noticed its impact as different species began to return. Many had struggled to bring in 2 kilograms a day, making just 100 to 250 pesos (£1.60 to £4). Now the fish have returned, and fishermen like Salvador are catching up to 10 kilograms.
"We can catch more and fish closer to the shore," says Salvador, who now leads the Lanao Fisherfolks Advocacy Network. "Replanting mangrove forests has not only improved our family income but has protected us against threats like rising sea levels and typhoons."
"Protecting the coast is not the work of one person," Neil says. "It should be a shared responsibility. If properly managed and protected, community resilience and peace will exist not just for today, but for the next generation."
Resilient livelihoods
VSO helps ensure people have the skills and opportunities needed to support themselves and their families.

Hundreds of thousands of people have benefited from our work supporting livelihoods over the past five years.
Read more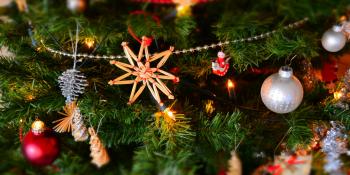 With Christmas on our doorsteps, millions of people around the world are gearing up to celebrate the festive season. Here we discover how no two countries do Christmas the same with a mini round-up of some of the coolest and quirkiest traditions in places where VSO works.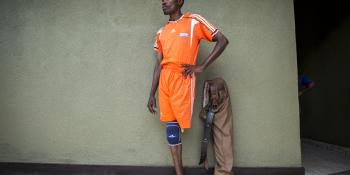 As we celebrate the UN's International Day of Persons With Disabilities on December 3, we look back at three of the numerous inspiring stories of hope that demonstrate how VSO's resilient livelihoods programming is turning the lives of persons with disabilities for the better with a focus on young women and men.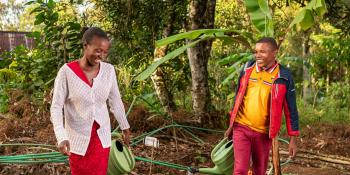 As the year draws to a close, we want to highlight all the amazing work and achievements of VSO volunteers this year.