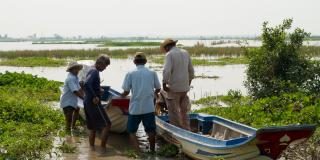 Climate change and overfishing are hitting Cambodia's Great Lake hard, prompting VSO to help boost incomes for those living on its shores.
Millions of people depend on the Tonlé Sap. The lake lies north-west of the Cambodian capital, Phnom Penh, and the fish that once teemed in its waters provide as much as 75% of the protein for the country's population of over 16 million.
Once the lake may have seemed inexhaustible but now overfishing, dam building and, most worryingly, climate change, are hitting hard.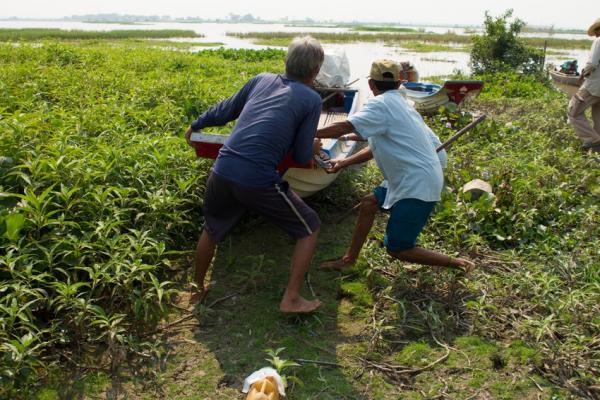 Locals say they used to make a comfortable living from the lake, but now dwindling fish stocks have forced many into agriculture. Pel Pon (in hat) was a fisherman but is now a member of a village agriculture co-operative, growing beans to make a living. He says more and more of his friends who once fished for a living are having to find new ways to make ends meet.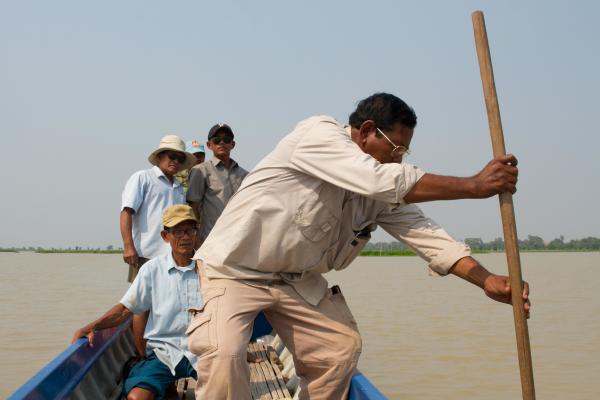 "I gave up fishing around five years ago, as the amount I catch kept on getting smaller and smaller," says Pel Pon.
Another member of the co-operative, Koy Tenh, is also one of the rangers charged with preventing overfishing in the communal protected water zone. The zone aims to ensure that the local villagers have a stock of fish reserved for them, but Tenh says guarding it has become more difficult as people around the lake get "more and more desperate about making a living".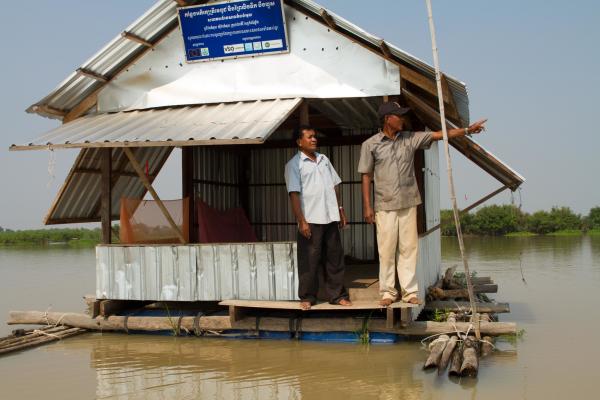 A floating lookout near the protected zone enables rangers like Tat Cheng, and village head, Phan Nov (in hat) to keep an eye on fishing in the lake. The hut's construction was supported by several NGOs and funders, including VSO. Cheng says such safeguards are necessary with the number of fish caught "now at record lows."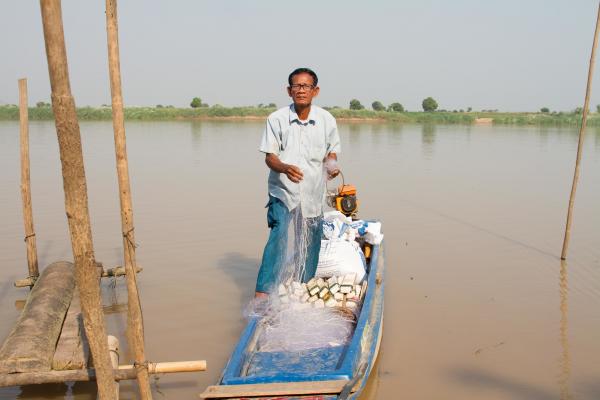 As making a living from the lake becomes more difficult, young people are leaving the district to work on construction sites or in garment factories in the Cambodian capital, Phnom Penh. Increasingly that leaves just the older generation, like Pel Pon.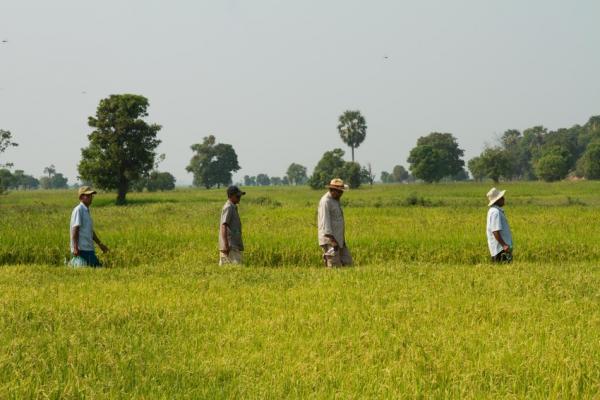 Most people living in the area used to rely on fishing for their livelihoods. Declining yields mean many have fallen back on farming, producing rice or beans.With little rain in recent years, the farmers rely on pumping water from the lake, using expensive petrol to power pumps. Working as a co-operative, advised by VSO, means costs can be shared and reduced.
Yu Saret, has two hectares of paddy fields in the Chol Kiri district of Kampong Chhnang province. Yu Saret's husband died several years ago and since then all seven of her children have left to make a living as migrant workers abroad. Despite living close to the lake, Yu Saret spends what little money she has pumping water into her fields, with poor rains over the last few years forcing her to do this more.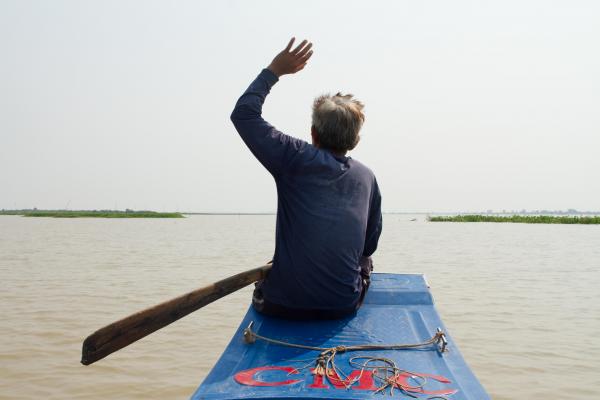 Pel Pon is now a member of an agricultural co-operative, set up with help from VSO. It aims to help former fishers, and others living in Kompung Chhnang province, diversify so they can provide themselves with alternative sources of income. But even with help, the changing climate casts a long shadow on the people living here.
---
Become a volunteer
Over the next decade, climate change will continue to have a knock-on effect on the lives of the world's poorest and most vulnerable. We are designing programmes that ensure these people are not left behind, and are able to adapt their livelihoods to meet the demands of a fast-changing world.
We are currently recruiting volunteers with professional qualifications and experience in the following areas to join these programmes:
gender and women empowerment
sustainable agribusiness
food security
market facilitation
employment and enterprise
monitoring and evaluation
youth engagement
research
You can find out more and apply here:
Read more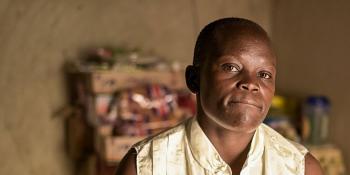 For Vivian, the Covid-19 pandemic was a frightening time. Affording three meals a day for herself and her children was hard with no income. Thanks to VSO supporters Vivian was provided a lifeline, with a new small business grant.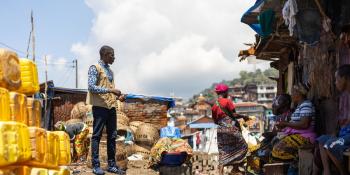 In 2021 a devastating fire broke out in Susan's Bay slum in Freetown, Sierra Leone, leaving 7,000 people homeless. Read how volunteer Samuel jumped in to action.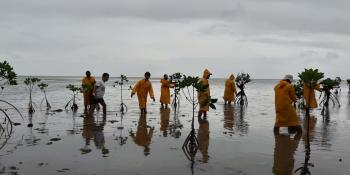 Climate change, typhoons and poor fishing practices were threatening the way of life of a coastal community in the Philippines. Then volunteers came together to plant mangroves to turn the tide.