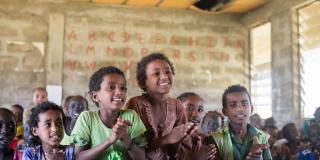 With your help, VSO is assisting the Ethiopian government with improving education in the underdeveloped region of Benishangul-Gumuz. Focusing on marginalised and indigenous communities, children with disabilities now have the opportunity to receive an education. From buying hearing aids to building ramps, see how your donations are making a difference.
VSO's volunteers with a long working experience in education, management and training of trainers, are working together with local colleagues to train many teachers at primary schools and support even more students and teacher trainers at the teacher training institute. In the Benishangul-Gumuz of Ethiopia, the changes have made a huge difference to marginalised children, who were previously excluded from education. We take a look at five photos, highlighting the changes you've helped make.
1. Custom-built wheelchairs
Mohamed, 17, can attend school for the first time in his life after VSO provided this custom-built wheelchair. Three days a week, three of Mohamed's friends from the neighbourhood push him the 1.5 kilometers along the only paved road into the classroom. Although the journey can still be tiring, his friends are more eager than ever to get Mohamed into the classroom with the rest of their classmates to have access to an education for the first time.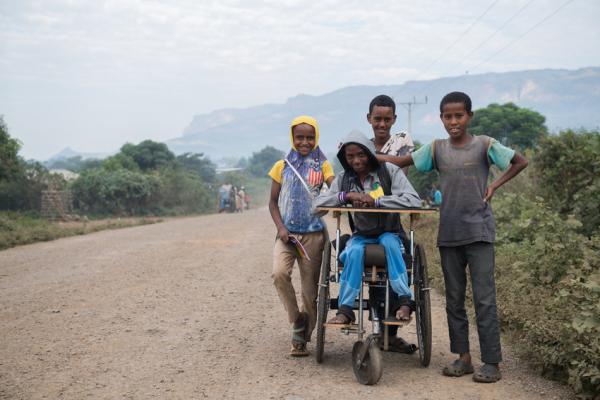 2. Hearing aids
Molla, 17, had dropped out of school for several years after his hearing was too poor to engage fully in lessons. When VSO helped Molla's sister, Denka, who was also struggling in school due to poor hearing, VSO volunteers also provided Molla with a hearing aid so he could return to school, where he now regularly attends.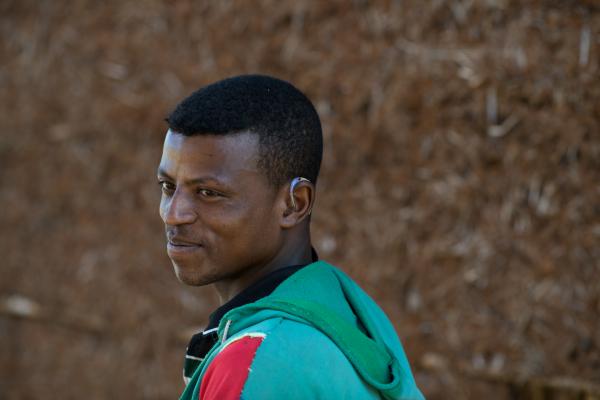 3. Providing glasses
Below are Shitaye Messo, aged 11, Karkidan Gojjam, aged 14, Karegal Gojjam, aged 11 and Eden Isreal, aged 13, who are all students at Manbuk school. All four children are partially sighted and struggled to keep up at school, however, VSO was able to provide glasses so they were able to continue their education.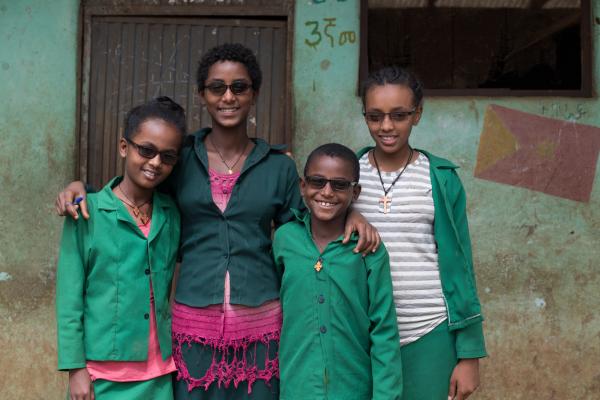 4. Specialist walking equipment
Much is a nine-year-old who has been excluded from the community. Due to his disabilities and the stigma, his parents had to move to the outskirts of the village. Much has never been to school as he was unable to walk but after receiving his specialist walking equipment, he has been practicing with the help of a VSO volunteer, and is able to attend school.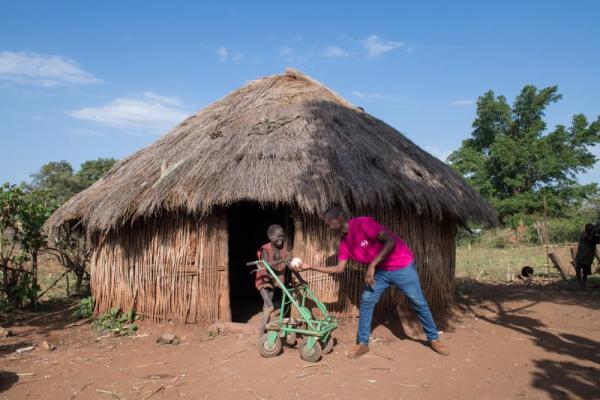 5. Training teachers
VSO's volunteers, who have extensive experience in education, management and training of trainers, are working in local schools within the Benishangul-Gumuz region to train teachers at primary schools, including Mohamed, who was trained by VSO and is now teaching his class at the Tuni school in Ethiopia.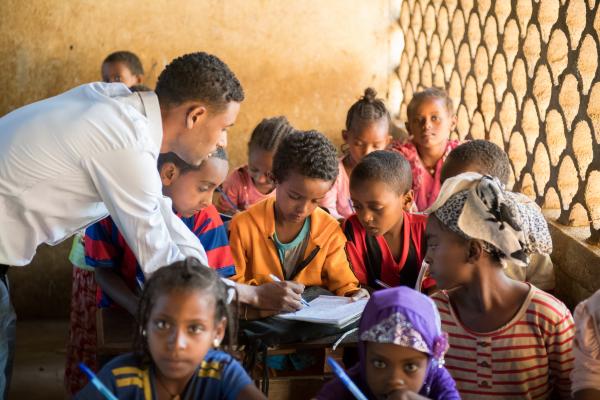 Read more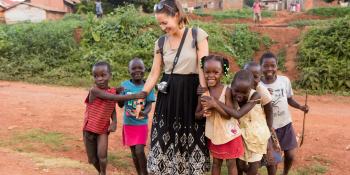 We caught up with VSO's Responsible Volunteering Specialist to find out how she's raising awareness about orphange 'voluntourism' and responsible volunteering.