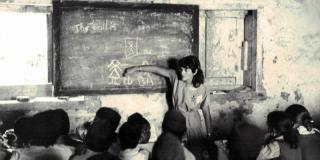 Anne Goldie reflects on revisiting Nepal 36 years after she first volunteered there.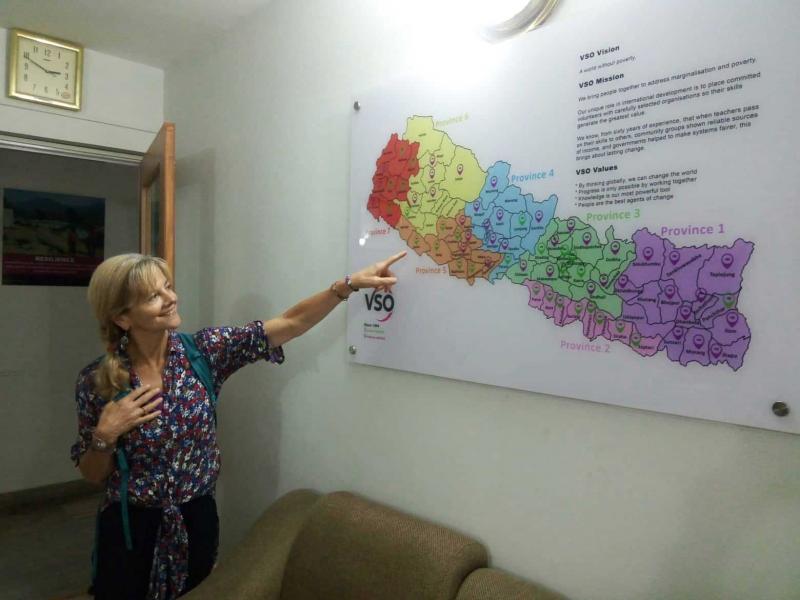 I was 24 and a VSO Volunteer in Okhaldhunga, in the beautiful middle hills of Eastern Nepal. It was 1983, thirty six years ago. The Project was called 'Education for Girls and Women' and the main donor agency was UNICEF. My role was to teach English in the local High school under the guidance of Narayan Sainju, the Headmaster, as well as providing support to 15 girls who came from different areas of the region, from different ethnic groups and from situations where attending school was problematic. It was a privilege and a joy to work with the girls and with the hostel supervisor and school teacher, Sunita Karki. I was able to travel to their homes all over Okhaldhunga and was welcomed with generosity and kindness.
The day proceeded rather differently than anticipated. On a serious note, this project led to girls moving through school and having the opportunity to go on to teacher training college. The aim was to have girls more represented in the communities as teachers and educators, role models for their families and their children, and raising awareness and self-esteem.
I learned so much and had such fun sharing my skills, finding new ones, baking bread, planting rice, and teaching classes of sometimes 100 pupils!
I am now 60 and have returned again as a VSO Volunteer in Nepal to be based in Banke district in the Western Terai. It is 2019. My role this time around is to work on the 'Empowering a new Generation of Adolescent Girls with Education in Nepal (ENGAGE)' Project. The project aims to help improve learning opportunities and outcomes for thousands of highly marginalised out of school girls and girls with disability in three districts: Banke, Sarlahi and Parsa. Somehow it seems that I have come full circle and am back where I began in Education. After nearly 30 years of working in schools in Scotland in Additional Needs, French and English as an Additional Language, hopefully I am returning with more skills to share and much more to learn. Nepal has always held a special place in my heart and has drawn me back again and again. It would be lovely to find my students again and compare stories 'Before and After'
---
Latest posts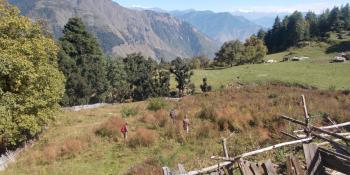 VSO e-volunteer Chris Evans outlines how a tiny pilot permaculture scheme in Nepal successfully spreads environmentally friendly practices and ideas in line with existing cultural traditions.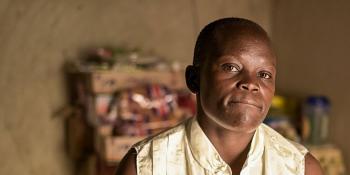 For Vivian, the Covid-19 pandemic was a frightening time. Affording three meals a day for herself and her children was hard with no income. Thanks to VSO supporters Vivian was provided a lifeline, with a new small business grant.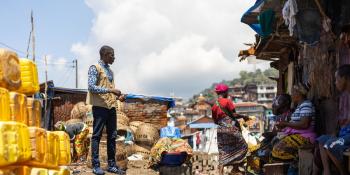 In 2021 a devastating fire broke out in Susan's Bay slum in Freetown, Sierra Leone, leaving 7,000 people homeless. Read how volunteer Samuel jumped in to action.