Today the historic International Development Bill receives Royal Assent. The Bill has already been agreed in the House of Parliament and Lords, but today's Royal Assent means that the Bill is now officially an Act of Parliament – a law.
The new law is known as the International Development (Official Development Assistance Target) Act. The UK Government is now committed to spending 0.7% of the country's Gross National Income on International Development.
VSO volunteers were in Parliament today to celebrate the occasion alongside other representatives from the Turn Up Save Lives Coalition and MPs from across the major parties. There were speeches from Michael Moore MP, Anas Sarwar MP and Baroness Ann Jenkin. The volunteers had the opportunity to share their positive stories of aid with a number of parliamentarians.
Shadman Chowdhury, a former volunteer with VSO's ICS scheme for young volunteers attended the event at Parliament. He said:
"We talked to MPs who had all voted for the 0.7 Bill. They were interested in hearing about VSO and the impact that volunteers across the world can have. This Bill is so significant as it means that the Government are committed to continuing the fight against inequality and poverty."
---
Editor's note
For more information, contact VSO Press Office via charlie.ensor@vso.org.uk
Latest posts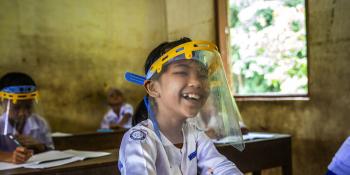 We want to thank the volunteers and supporters who have given us hope this year, despite the unprecedented challenges posed by the pandemic.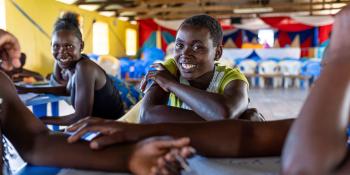 For girls living in extreme poverty in Kenya, the "bride price" on their heads is a ticking time bomb. With millions of girls forced out of school to marry, a VSO project is proving it's never too late for them to catch up and reclaim a better future.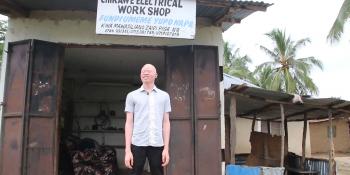 Khamis is thriving against the odds thanks to VSO projects in Tanzania. Watch his journey in this short film by young filmmaker – and VSO volunteer – Nicholaus Jackson Ambwene.