Today the historic International Development Bill receives Royal Assent. The Bill has already been agreed in the House of Parliament and Lords, but today's Royal Assent means that the Bill is now officially an Act of Parliament – a law.
The new law is known as the International Development (Official Development Assistance Target) Act. The UK Government is now committed to spending 0.7% of the country's Gross National Income on International Development.
VSO volunteers were in Parliament today to celebrate the occasion alongside other representatives from the Turn Up Save Lives Coalition and MPs from across the major parties. There were speeches from Michael Moore MP, Anas Sarwar MP and Baroness Ann Jenkin. The volunteers had the opportunity to share their positive stories of aid with a number of parliamentarians.
Shadman Chowdhury, a former volunteer with VSO's ICS scheme for young volunteers attended the event at Parliament. He said:
"We talked to MPs who had all voted for the 0.7 Bill. They were interested in hearing about VSO and the impact that volunteers across the world can have. This Bill is so significant as it means that the Government are committed to continuing the fight against inequality and poverty."
---
Editor's note
For more information, contact VSO Press Office via charlie.ensor@vso.org.uk
Latest posts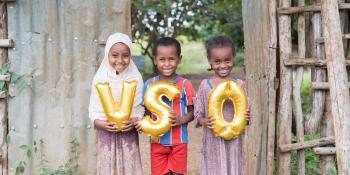 More than 300 VSO volunteers, supporters and friends came together on 19 January 2021 to celebrate the impact of volunteering for development at the Volunteer Impact Awards.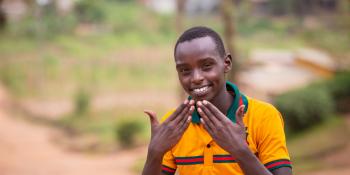 With countries around the world in lockdown, children with learning difficulties and disabilities are more vulnerable than ever. We hear from four Rwandan-based volunteers making sure these children aren't left behind.