Do you have questions about leaving a gift in your Will? Take a look at our frequently asked questions below.
Why should I write a Will?
If you die without making a Will, the state will divide your assets in accordance with the current law. By making a Will, you can ensure your wishes are carried out, and the people and causes you care about are looked after.
How can I make my Will?
A Will is a legal document and so, for peace of mind, we always recommend that you ask a solicitor to draw it up for you. You can find a list of qualified solicitors in your local area through the Law Society.
How much will it cost?
The cost will vary depending on the complexity of your Will, but if your requirements are simple, it need not be expensive. A simple Will can cost as little as £100.
How often should I change my Will?
You can make and change your Will as often as you like, and we recommend changing your Will any time your circumstances change. For example, if you get married, or have a new grandchild.
How much of the money I give to VSO is used for fighting poverty?
For every pound donated to VSO, 89p is spent on tackling poverty and 11p is spent on raising the next pound. You can read more in our annual report and financial statements.
What information should I include to remember VSO in my Will?
You would need to include our full registered name, which is VSO, and our registered Charity Number, which is 313757. See here for the full wording to include VSO in your Will to help us continue the fight against poverty. Thank you so much for considering to make this important gift.
Are there any tax benefits of leaving money to a charity?
Yes, this can be the case. Gifts to charity are tax-free and these gifts are not included when your estate is valued for inheritance tax purposes. There are additional benefits when the value of your gifts to charities total more than 10% of the estate. We strongly recommend that you speak to a solicitor for any advice on tax issues.
Do I have to tell you I've left a gift in my Will to VSO?
You don't have to tell us if you've chosen to leave a gift to VSO, but if you do, we will give you the choice about how we talk to you in the future about our work fighting poverty. You'll also be invited to special events. You can read our promise to you should you choose to remember VSO in your Will.
What happens if I change my mind?
You are free to change your mind about leaving a gift in your Will to VSO at any time, and we completely understand that this is a personal decision.
Contact us
If you have any other questions that we haven't covered, please do not hesitate to get in touch with Heidi or Rosie in our friendly legacies team:
Email: legacies@vsoint.org
Phone: 020 8780 7500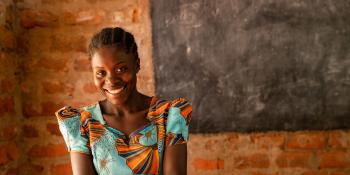 At VSO, we want to leave behind a fair world for everyone – a gift in your will can help build a better future.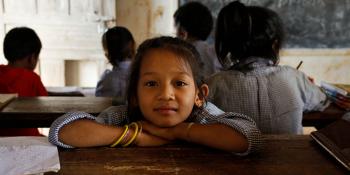 Including a gift to VSO in your Will is easy to do. Find out about the different ways you can leave a gift in your Will as well as other things you need to consider when writing your Will.
If you are considering remembering VSO in your Will, you will expect us to make the best use of your gift to fight inequality. This is why we make our promise to you.