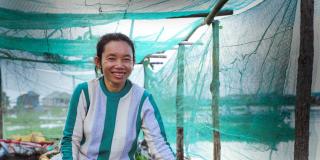 This category is for volunteers who have continued to be active citizens in their community once their VSO placement has finished. A huge congratulations to all of our award nominees. A special congratulations goes to our winner Shillah Salim.
Anita Scammell, Roger Miall, Pam Hemment and Val Desborough
VSO Guildford and North Downs UK Supporter Group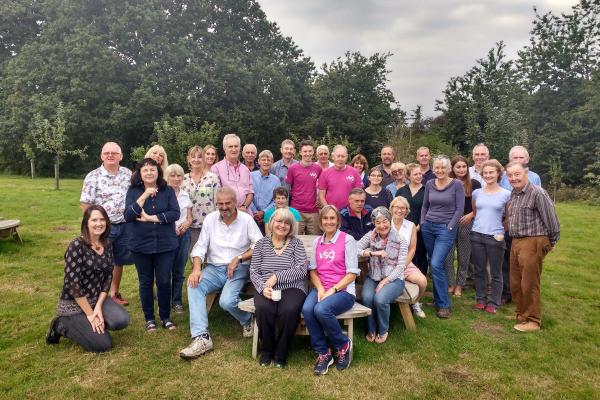 The Guildford VSO Supporter Group was established in the 1970's by a group of local returned volunteers who were passionate about continuing to advocate for VSO after their volunteering placement. Anita, Roger, Pam and Val quickly built a local network of VSO supporters in the Guildford and Surrey area to arrange a variety of fundraising events and talks.
The Guildford group supported returned volunteers from the Guildford area during their placement and helped them to adapt to the community they were placed in. They were encouraged to join the supporter group on their return and give talks about their VSO experience, thereby spreading the word about VSO.
The group has raised a grand total of £95,484.12 for VSO, the highest amount raised by any VSO supporter group.
Roger and Anita were invited to attend the Buckingham Palace Garden Party in recognition of their 50 years of service to VSO.
Shillah Salim
ICS alumni and founder of Youth For Sustainable Development, Kilifi, Kenya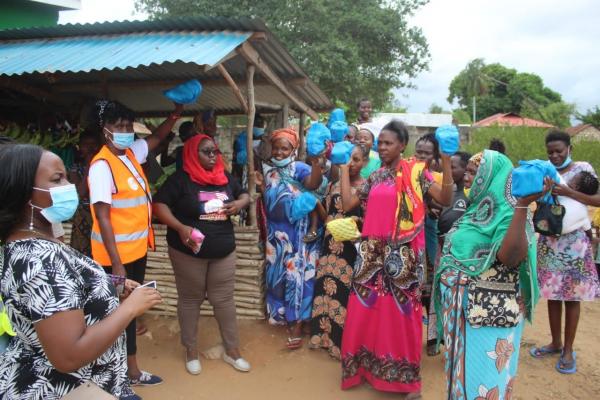 Shillah Salim, is an ICS alumnus passionate about being an active citizen and bringing together like-minded peers through establishing a network of youth, Youth for Sustainable Development, Kilifi Chapter.
Shillah and her peers provide a platform for youth to offer home grown solutions to youth challenges including governance matters.
After her ICS placement, Shillah has continued her active citizenship journey as a youth advocate and Menstrual Health Hygiene champion under Youth in Action. She works to influence youth policy, particularly in the area of gender equality and sexual and reproductive health and rights (SRHR).
"Serving as a youth leader, I have advanced my knowledge around key gender issues in Kilifi County that has earned me the position of secretary under the equality and inclusion thematic group chaired by the national gender and equality commission representing YSD, Kilifi chapter Gender policy under the Kilifi Gender stakeholder's committee. This position gave me the privilege to participate in the drafting of Kilifi County Gender Policy"
Chris Evans
International volunteer 1985-88 and currently a remote volunteer teaching agroecology to farmers in Nepal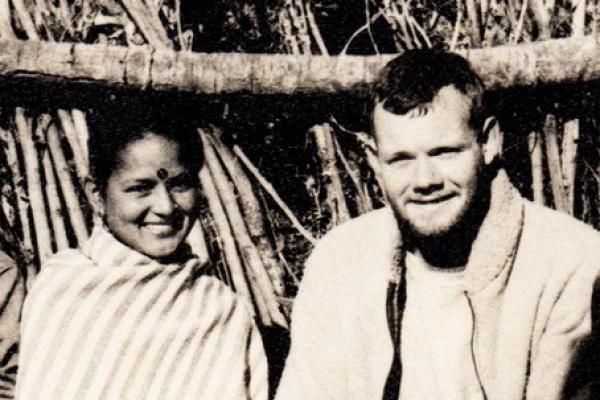 Chris first volunteered with VSO in 1985 in the rural district of Jajarkot in Nepal where he helped farming communities to improve their permaculture practices and grow crops more sustainably.
The communities in Jajakot are some of the most poor and marginalised – lacking access to key resources such as education, health care, food security and credit.
Chris founded a training centre which grew organically into a grassroots NGO called the Jajarkot Permaculture Programme with a membership of 12,000 farmers across 4 districts.
Three decades on, Chris is working tirelessly to promote permaculture practices. He is working with the Himalayan Permaculture Centre (HPC) run by trained and motivated farmers from Surkhet district in Nepal to implement regenerative and sustainable rural development programmes in Nepal.
Chris is now the co-owner and director of Applewood Permaculture Centre, a 20-acre smallholding and training centre in the UK focused on teaching students around the world permaculture methods and adapting them to their cultural landscape.
Chris is now an agroecology e-volunteer with VSO – working with many VSO countries to design and deliver agroecology methods in response to the climate and food insecurity crisis.
Khueanpak Sub-district Children and Youth Council
Phrao district, Chiang Mai, Thailand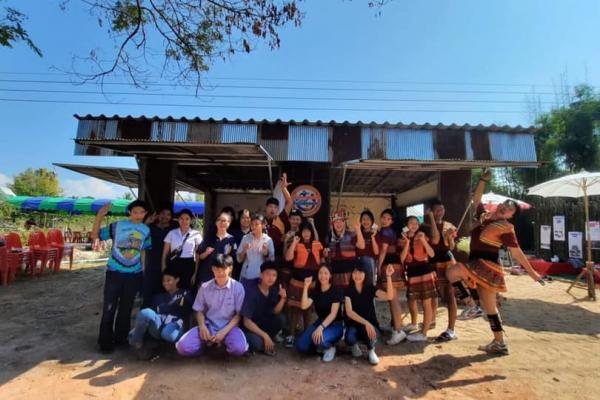 For almost three years, Khueanpak Sub-district Children and Youth Council has been working closely with VSO to ensure the local youth can contribute to their own community development.
The group aims to bridge the gap between the older and younger generations and evidence to local authorities that youth have the potential and capacity to contribute to their own community and country development. The council works closely with other local youth groups to build their capacity through peer-to-peer knowledge exchange.
To promote sustainability and fund youth-led activities, the group has started building a social enterprise where local products will be sold in a local coffee shop and learning space operated by the youth.
Part of the income generated from the cafe will go to youth members who hold shares in the business, and some will be used for community-based projects and activities for local youth. By doing these activities the group has created a safe space for young people to learn and grow.
Related links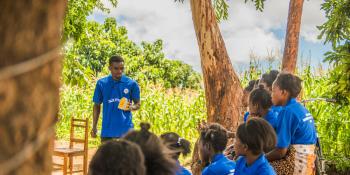 On Thursday 8 December 2022, VSO hosted the Volunteer Impact Awards 2022, celebrating the exceptional contribution of VSO volunteers from around the world.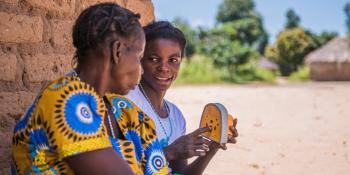 The shortlisted nominees for the 2022 Volunteer Impact Awards.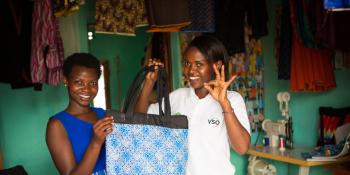 In 2020, we honoured the volunteers who went above and beyond to make a difference, through our Volunteer Impact Awards. A year on, find out what our winners have been up to since winning the awards.