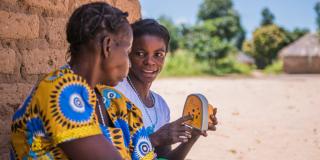 We're pleased to announce the shortlisted nominees for the 2022 Volunteer Impact Awards. It was incredibly difficult for the judges to narrow down the final list from all the incredible nominations we received. We want to express a huge thank you to our hard-working volunteers for making VSO's vision possible.
A huge congratulations to all of our award nominees. A special congratulations goes to our winners...
Impact Beyond Volunteering Award
The Impact Beyond Volunteering Award recognises the significant contribution that a volunteer continues to make after their placement has finished. Our judges have narrowed it down to four finalists but this year we've asked your help to choose our winner. Voting has now closed but you can click the link below to learn more about the incredible work our volunteer alumni have been doing since their placement.
Our Impact Beyond Volunteering finalists
Education Award
The Education Volunteer Award recognises the commitment and impact of a volunteer on one of our inclusive education programmes over the past year. Watch 2021 Education Award winner, Uzoamaka Onyinye Didigwu, introduce our finalists.
Khine Thazin Moe, national volunteer for Education in Emergencies in Myanmar (winner)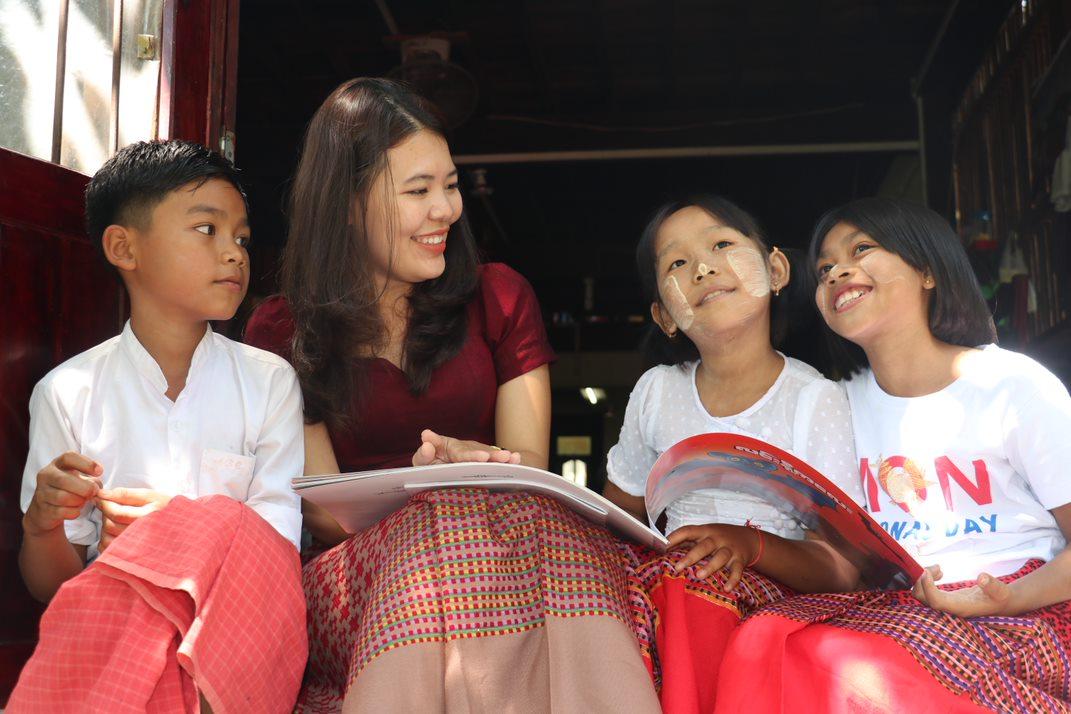 Khine took a step toward the establishment of community-based learning spaces for over a thousand children so they could continue to access learning opportunities, while Myanmar is experiencing its most difficult period in history due to the combination of COVID-19 and political instability.
She also took the lead in organising and training community volunteer teachers, strengthening their skills and capacities as well as promoting the ownership of the activities. 
Terence Ward, international volunteer working on Professional Development in Upper Secondary Schools (PDUSS) in Cambodia.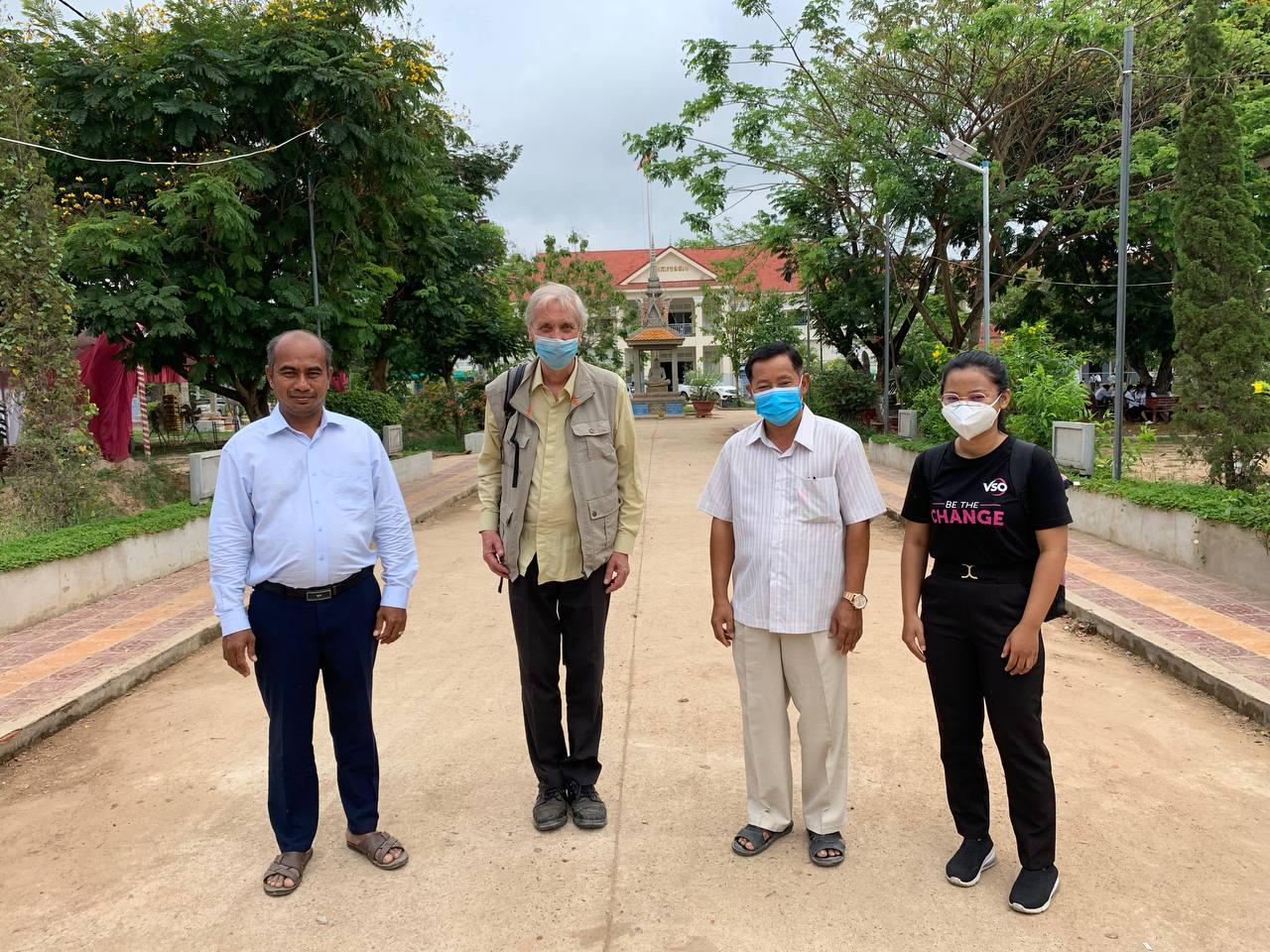 Terry worked in the Professional Development in Upper Secondary Schools (PDUSS) Team for VSO Cambodia as a regional educational management advisor. Terry has helped to improve the lives of secondary school students in Cambodia by improving the quality of science learning, providing career guidance counselling and providing access to a wide range of library services.
Terry has come up with creative ways for local youth to become volunteer librarians or science technicians. Engaging with these young people means they can gain valuable experience, use their technological aptitudes to support the senior staff in schools and ensure the sustainability of the changes being introduced. 
Zachary Alio, national volunteer working on Early Childhood Care and Education (ECCE) in Uganda 
Zachary has been coaching 48 Community volunteers who teach ECCE children at learning centers in refugee settlement called Bidibid.
He has ensured that gender and disability inclusive methodologies were applied during lessons which has led to the increased enrollment of girls and children with disabilities. 
Dieudonne Ndabazi, national volunteer on the Building Learning Foundations project in Rwanda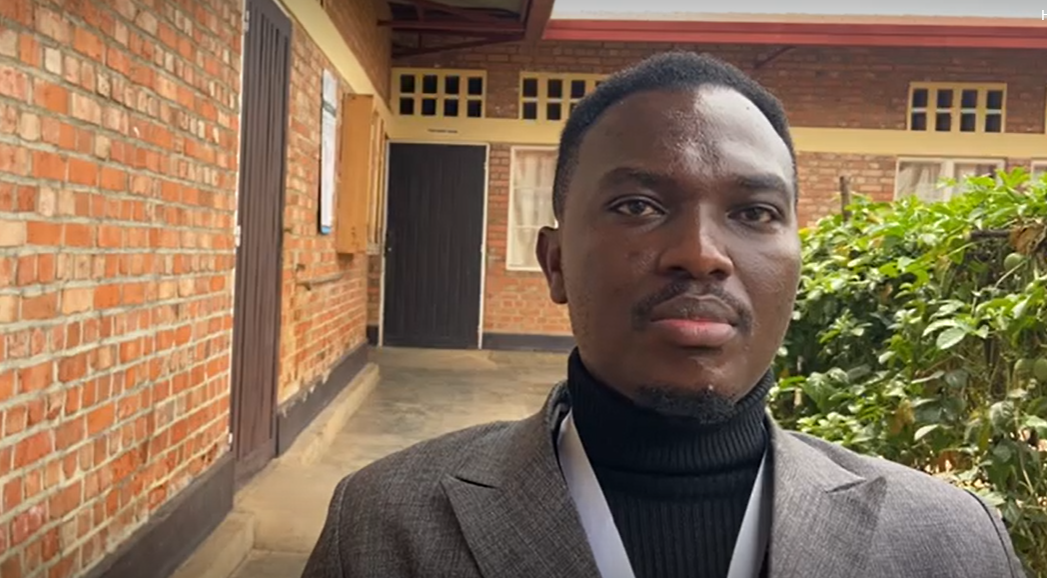 Dieudonne is a special needs education coordinator (SNECO) volunteer on VSO's Disability Intervention programme. Dieudonne is very articulate and passionate about the importance of inclusive education.
He describes his own physical disability as his superpower and says that his experiences have given him strength of character. Dieudonne works to ensure that the teachers can provide individualised, tailored support to ensure that children with disabilities have equal learning opportunities. 
Health Award
The Health Volunteer Award recognises the commitment and impact of a volunteer on one of our health programmes over the past year. Watch 2021 Health Award winner, Brown Niyonsaba, introduce our finalists.
Dennis Mugambi, national volunteer on Delivering Equitable Sustainable Increases in Family Planning (DESIP) in Kenya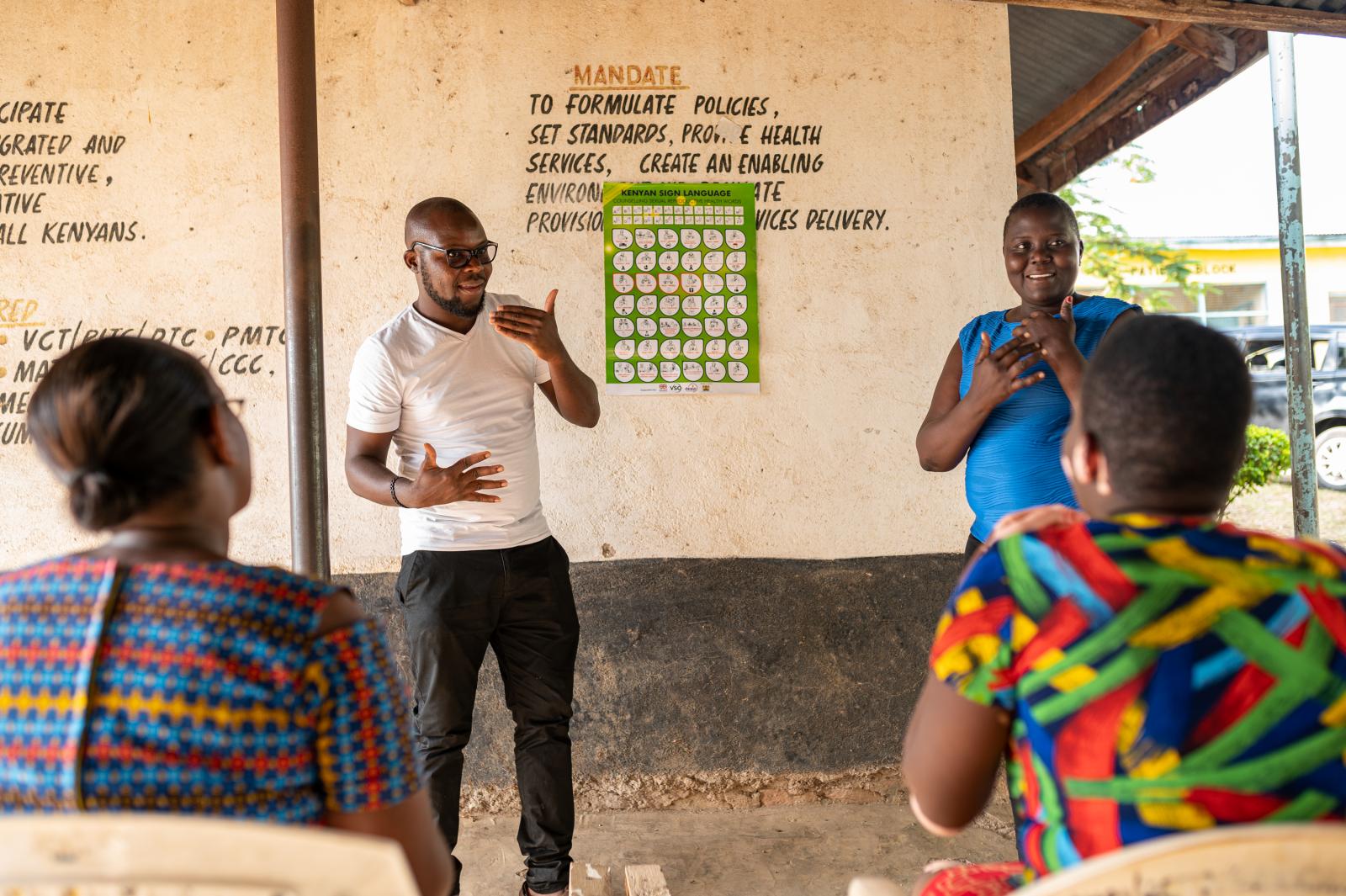 Dennis has played a critical role in ensuring health care workers understand basic sign language by supporting the development of inclusive health materials.
He has supported the health workers and community volunteers to learn basic Kenya sign language to ensure that the deaf community are able to easily access sexual and reproductive health information and services in a confidential manner. 
Aarati Patel, national volunteer for Strengthening Access to Adolescent Holistic Health Right (SYAHAAR) in Nepal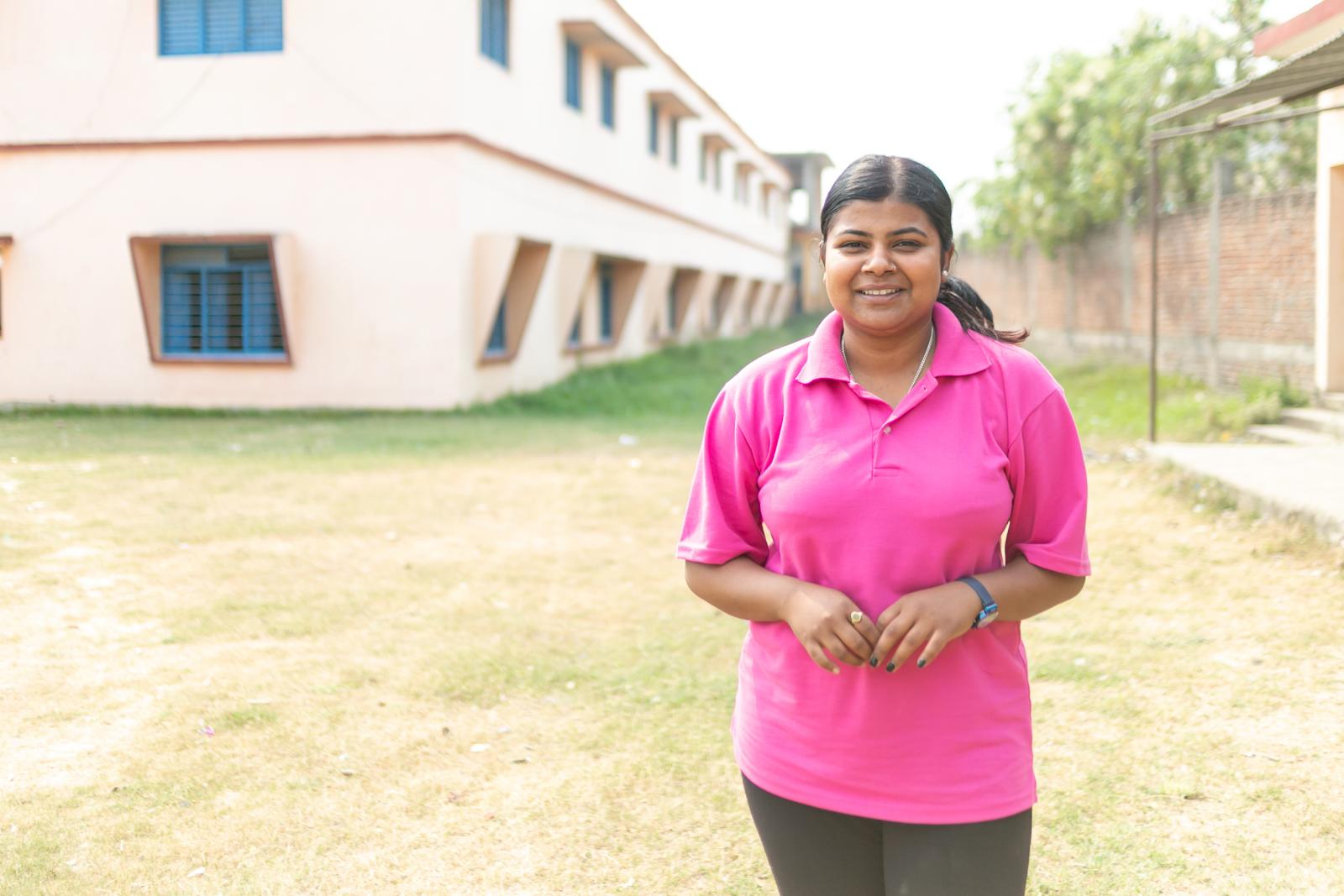 In a community where sex is taboo, it was difficult for local female youth to challenge stereotypes and speak about sexual reproductive health. Despite the challenges and difficulties, Aarati successfully planned and implemented youth-led activities to campaign against child marriage and gender-based violence, and champion citizen-led monitoring during the height of the COVID-19 pandemic.
Aarati is now a role model for her community, and parents who were previously afraid to send their daughters out of the house are now inspired by Aarati. 
Hteik Htar Tin, national volunteer for Sexual and Reproductive Health Rights (SRHR) in Myanmar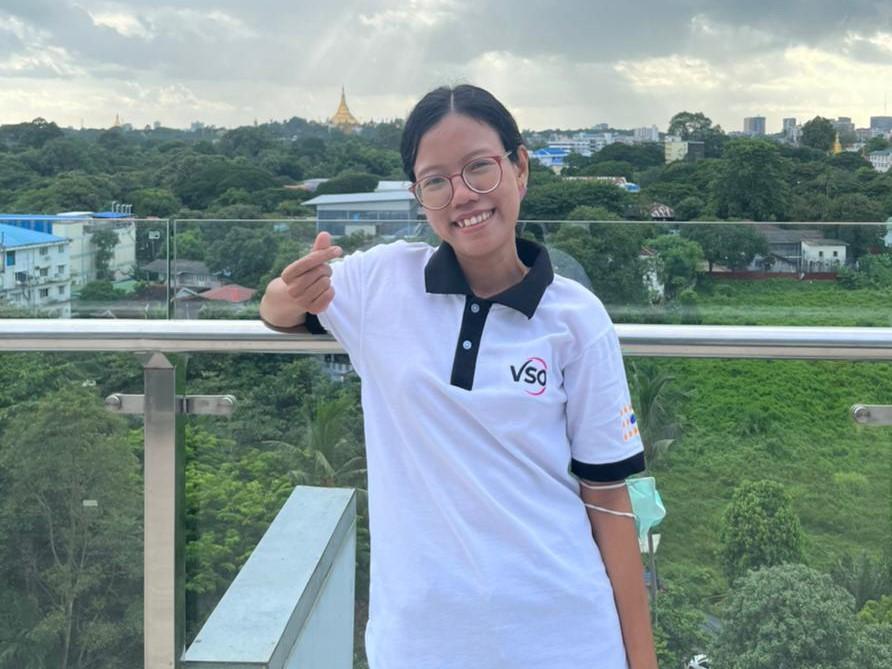 In Myanmar, youth in the rural areas do not have access to SRHR information. Hteik Htar Tin is very ambitious about solving this problem and actively participated in recruiting Youth Ambassadors, who are key to raising awareness of SRHR in the community.
She has been involved in designing the peer-to-peer mechanism which aims to provide sustainable support to the peers in the community. She is directly supervising two peer-to-peer support group, each group containing five ambassadors. 
Daniso Phiri, community volunteer on Exceptional Opportunity Grant for COVID-19 Grant in Zimbabwe (winner)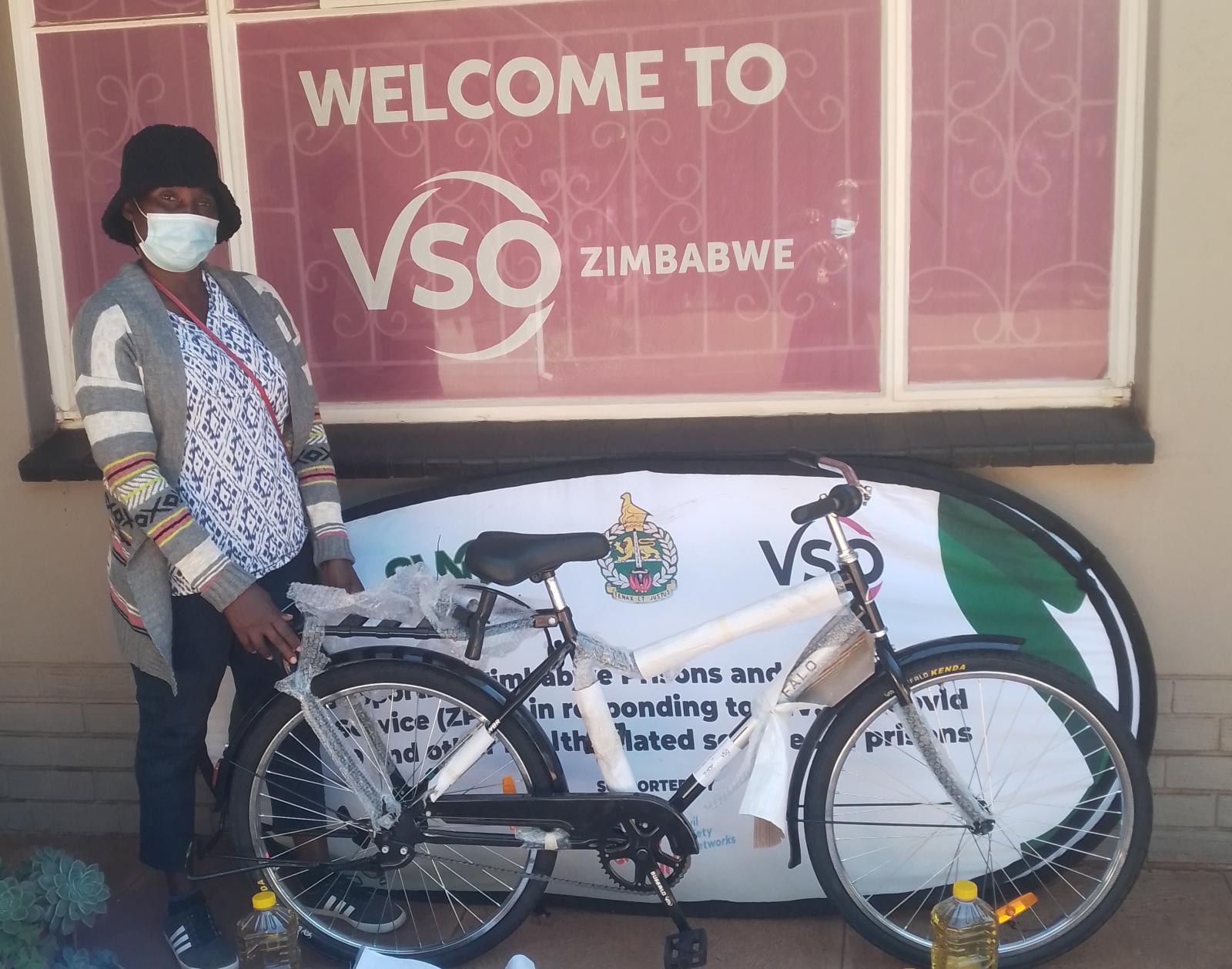 Daniso is openly living with HIV positive status. She provides information on HIV, TB, COVID-19 and other infections to prison inmates, ex-inmates, young people and women who are living with infections.
Daniso is an expert client at one of the health facilities and she is responsible for assisting health staff to distribute HIV treatment and to follow up lost cases, especially young people who default on their medication.
She also provides counselling services to young people, assisting them to adhere to their medication. 
Livelihoods Award 
The Livelihoods Volunteer Award recognises the commitment and impact of a volunteer on one of our resilient livelihoods programmes over the past year. Watch 2021 Livelihoods Award winner, Evans Ontieno, introduce our finalists.
Joseph Mandinyenya, national volunteer on the Regional Resilient Livelihoods Project in Zimbabwe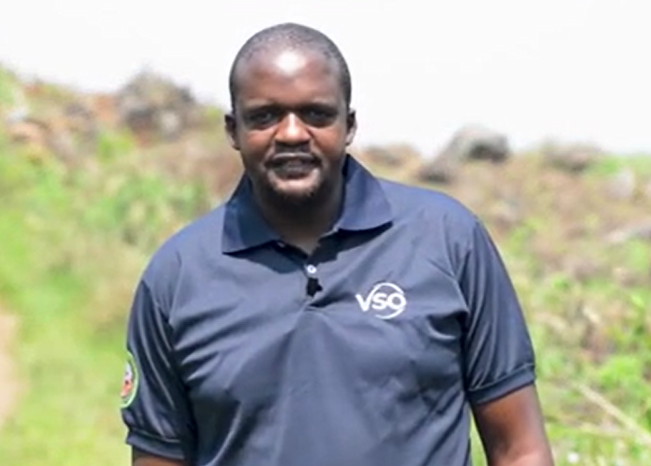 Joseph as the Agroecology Specialist has been providing inspiration and innovation to the work on agroecology in the disaster prone and marginalized community of Chimanimani, in order to build more resilient communities following Cyclone Idai.
Joseph has trained over 300 smallholder farmers in climate resilient agroecological practices. 
Sufia Khatun, community volunteer in Bangladesh (winner)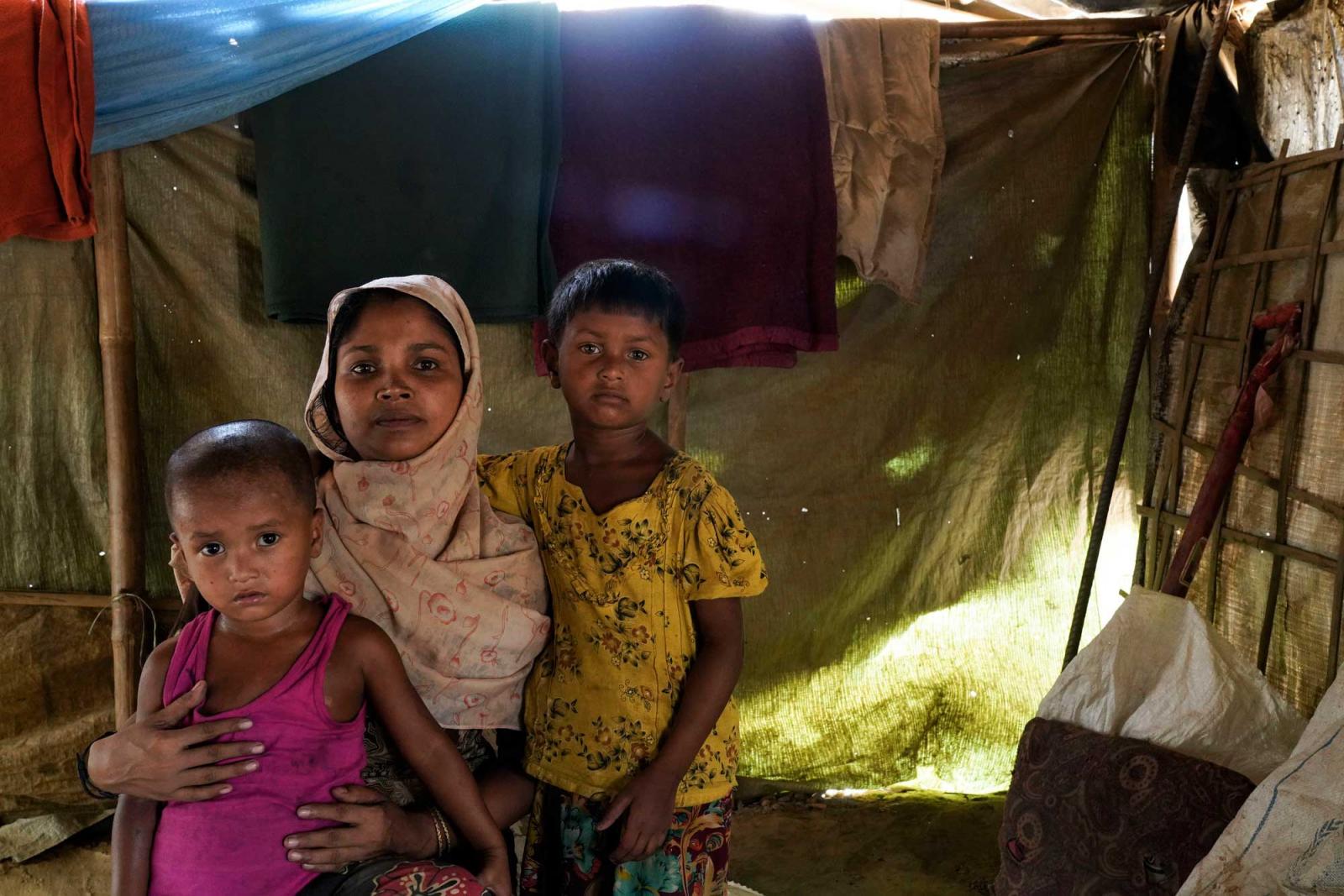 Bangladesh is considered the most climate-vulnerable country in the world due to high soil salinity. Sufia supports her 200 fellow women farmers of Sankarkathi village by organising skill building training on safe and climate resilient food production, helping them to grow their incomes.
Sufia runs her own business producing organic manure and crops and has shared her techniques with the community. She is also the founder and president of Sankarkati prochesta mohila samity, a community-based organisation focused on the development of girls and women.
Photunatus Nyundo, national volunteer on the CLARITY project in Tanzania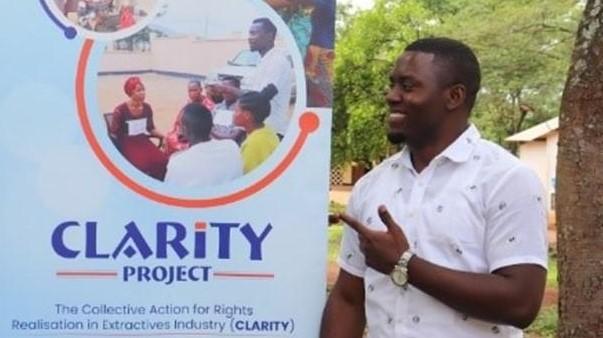 Photunatus works as a Life Skills Advisor, responsible for capacity building of youth to enhance their employability and business skills.
Through this he has linked 27 groups with extension officers who provide services on agriculture, poultry and piggery, four groups were supported to access land for conducting income generating activities, and 14 groups were able to access government loans for their business set ups. 
Fridah Okomo, national volunteer and youth climate champion for the Challenge Fund for Youth Employment in Kenya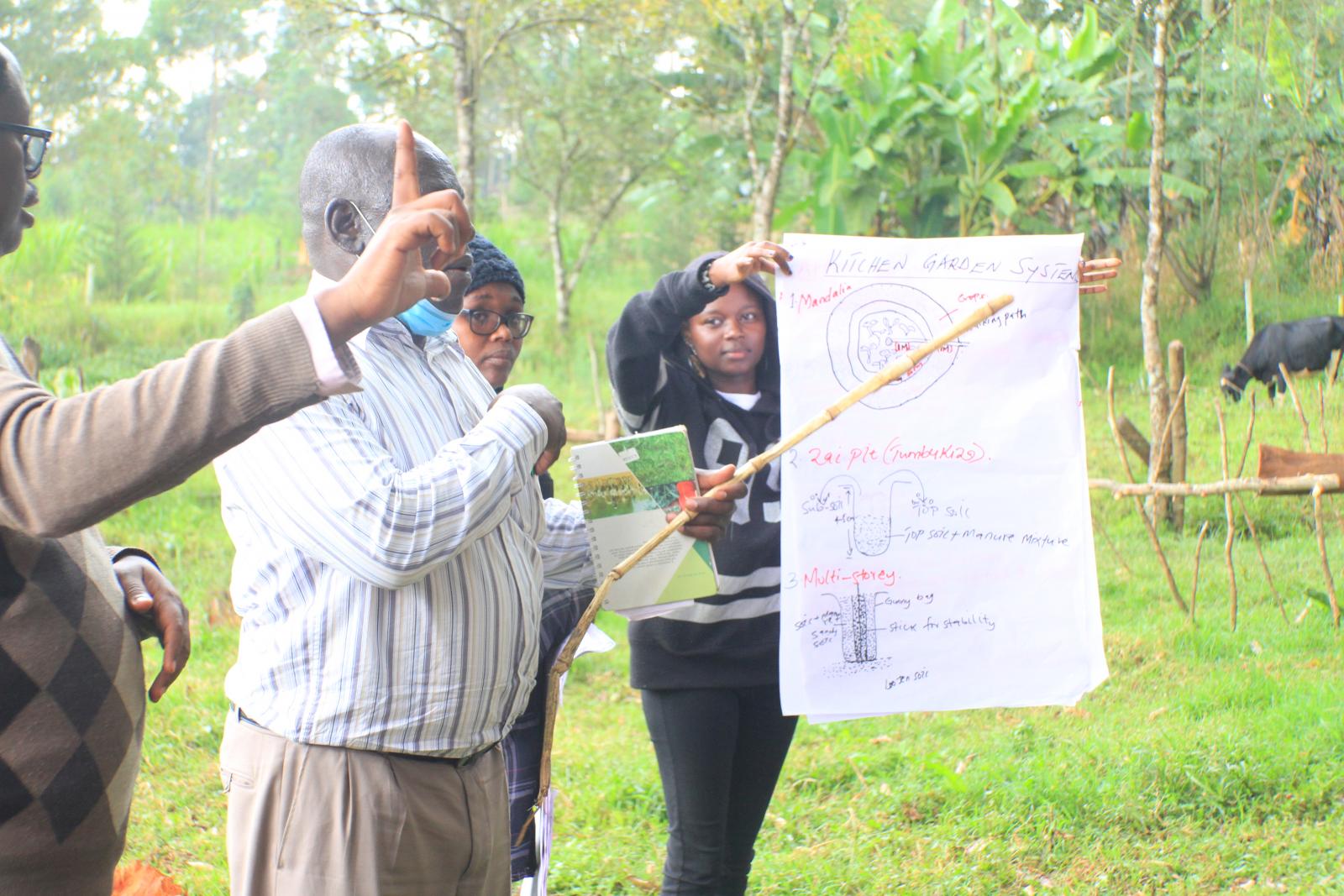 As a global youth champion, Fridah co-led a climate change project on food security in five counties through conducting forums, webinars, conducting radio shows, advocating on social media, raising awareness in the community and building the capacity of national climate champions.
She has advocated for youth participation in climate policy on various platforms including, representing VSO youth volunteers at Africa Climate Week by presenting youth priorities to African governments, and advocating for youth participation at COP26.
Find out more about Fridah's work as a youth champion
Ankita Nepal, national volunteer, Promoting Inclusive Resilience and Accountability through Youth Association Strengthening (PRAYAS) in Nepal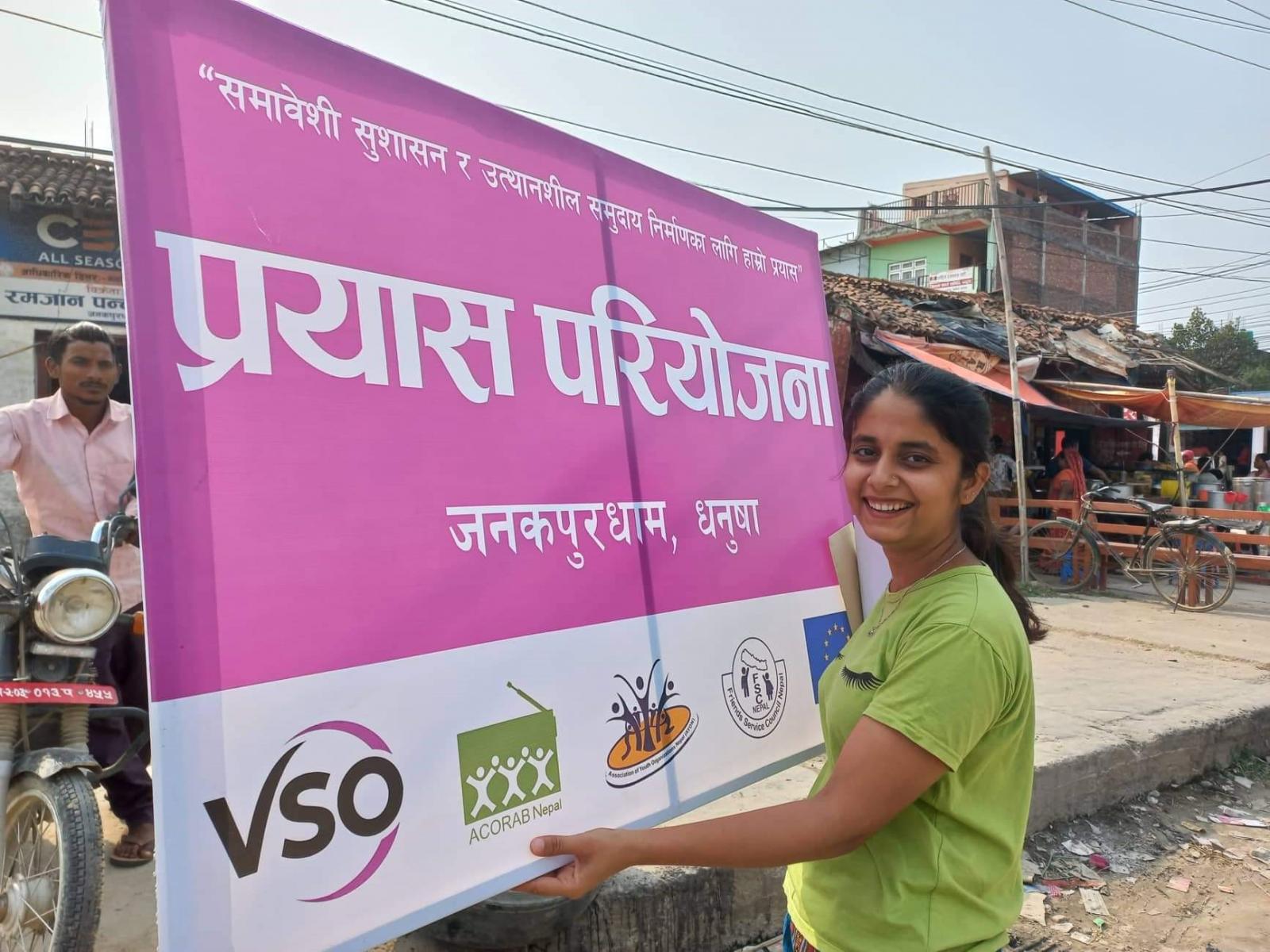 Ankita has been working to actively engage more youth in civil society organisations. She has been working with community volunteers to improve youth resilience to climate change and natural disasters.
This includes building campaigns and activities to educate the local community about the impact of climate change and aiming to improve community resilience to natural disasters through mitigation measures and preparedness plans. 
Watch below to find out how our finalists are selected 
Find out more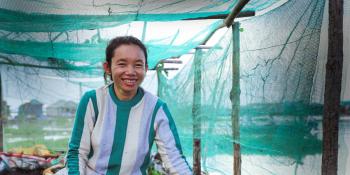 This award recognises the significant contribution a volunteer continues to make after their placement has finished. Voting has now closed but you can learn more about our finalists.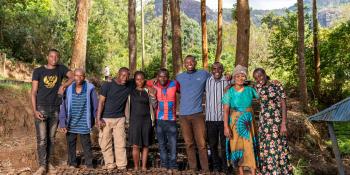 On Thursday 8 December 2022, VSO hosted its annual Volunteer Impact Awards, celebrating the exceptional contribution of volunteers from around the world. If you missed the ceremony yourself, we'll be rounding up our 2022 winners in this blog!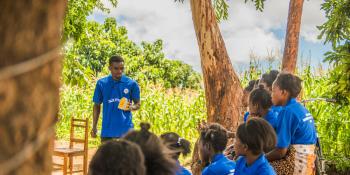 On Thursday 8 December 2022, VSO hosted the Volunteer Impact Awards 2022, celebrating the exceptional contribution of VSO volunteers from around the world.