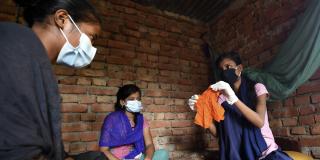 The Health Volunteer Award recognises the commitment and impact of a volunteer on one of our health programmes over the past year.
Our nominees
Margret Damba, Zimbabwe, Speak it Loud
Brown Niyonsaba, Rwanda, Imbere-Heze (winner)
Denis Njue, Kenya, Delivering, Equitable and Sustainable Increases in Family Planning (DESIP)
Hikma Mekonnen, Ethiopia, Youth Challenge fund for youth employment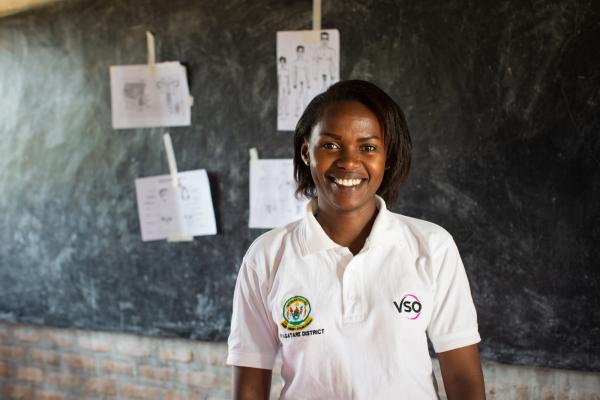 Winner: Brown Niyonsaba, national volunteer on the Imbere- Heza project in Rwanda
A deaf volunteer herself, Brown has supported deaf young people to access health services, learn about gender-based violence and supported them to receive critical information about COVID-19. Brown has mentored deaf peer educators, community health workers and nurses about sign language and also engaged with parents and community leaders though video messages and WhatsApp groups.
She has amplified the voice for the vulnerable youth deaf youth in Nyagatare by supporting them to register for national Identity cards for the first time. Browns constant communication with communities has helped her establish forums where those with disabilities feel heard and are able to report cases of violence.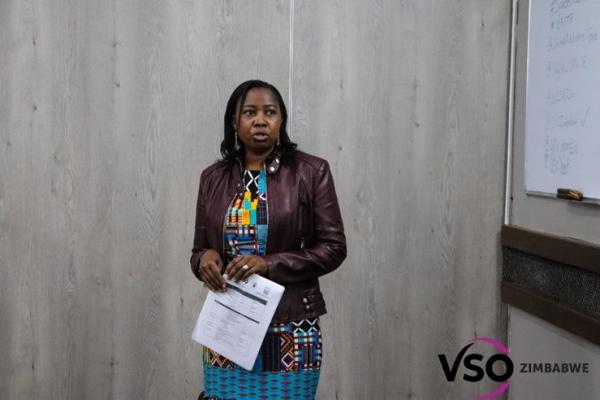 Margret Damba, national volunteer on the Speak it Loud project in Zimbabwe
Margret has helped more than 15 local community organisations to develop Gender, Safeguarding and Child Protection and Disability Inclusion policies and championed inclusion within VSO Zimbabwe. She has also conducted extensive trainings on social inclusion and gender for VSO, partners, government workers and diverse groups of primary actors such as young people living with HIV, sex workers, transport industry workers and prison inmates.
Her trainings have prompted significant changes and success stories. Relations between prison officers and prisoners are improving and inmates report feeling better prepared for their re-integration to society.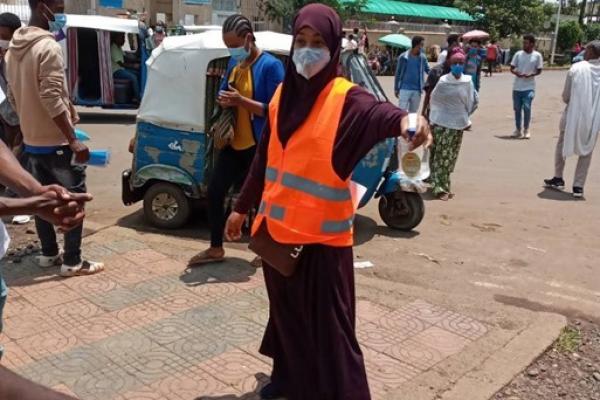 Hikma Mekonnen, national volunteer, Youth Challenge fund for youth employment, Ethiopia
Hikma played a lead role in coordinating and facilitating community-based responses towards COVID-19 pandemic. She was in the frontline in creation of awareness and ensuring the inclusion of highly vulnerable communities in COVID-19 response, distributing materials to COVID-19 vulnerable groups.
She has created awareness about gender-based violence and facilitated referral of children and girls exposed to abuse. She has worked hard in promoting social inclusion and gender equality, and led trainings targeting senior government officials, young people and community leaders. Hikma was also one of the 160 youth training facilitators of the joint VSO and Ministry of Peace Training Program which enrolled 10,000 youth volunteers.
Denis Njue, Delivering, Equitable and Sustainable Increases in Family Planning (DESIP) Kenya
Denis has community supported health care workers to learn sign language, developing posters and tools to support them learn sign language within the local health facility. Denis has supported the design of materials such as the Kenya Sign Language alphabet and sexual reproductive health teaching tools that are being used to help health care workers learns basic Kenya sign language.
He has supported the project by mapping out disabled persons organisations across and beyond the 19 counties that DESIP has been working in. Due to Denis' passion for his work, health care workers have shown incredible interest in learning to communicate with people who are deaf and now recognise the need to learn sign-language for patient-doctor confidentiality purposes.
Other award nominees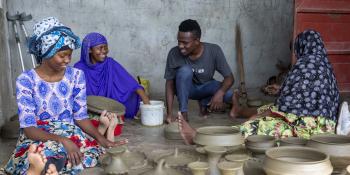 Our 2021 nominees for the Impact Beyond Volunteering Award. This award recognises the contribution a volunteer continues to make after their placement has finished.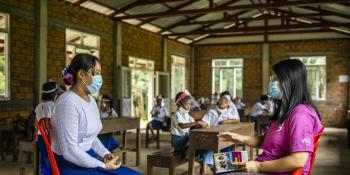 Our nominees for the 2021 Education Volunteer Award