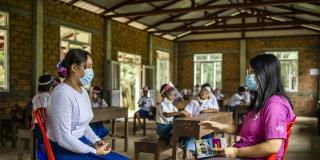 The Education Volunteer Award recognises the commitment and impact of a volunteer on one of our inclusive education programmes over the past year.
Our nominees
Uzoamaka Onyinye Didigwu, Nigeria; Inclusive Education (winner)
Jean Claude Sebato, Rwanda; Building Learning Foundations
Nida Sughra, Pakistan; Inclusive Education
Lucy Anyango, Kenya; Return to School (COVID-19 response)

Yoon Pwint May Thu, Myanmar, Transforming Fragilities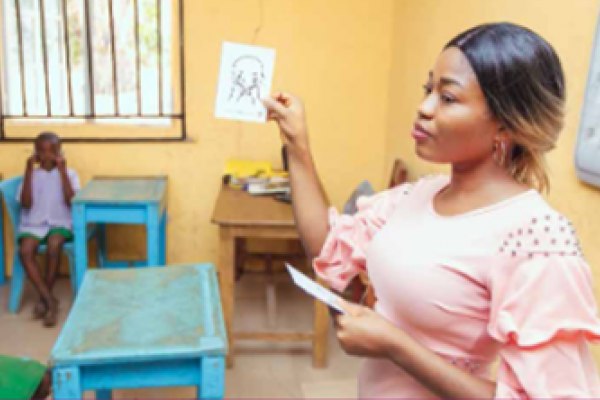 Winner: Uzoamaka Onyinye Didigwu, national volunteer, Inclusive Education in Nigeria
Uzoamaka has contributed to training over 100 teachers on the use of sign language and has helped over 1000 learners and 28 volunteers to learn sign language. She also provided sign language updates for COVID-19 announcements during the first wave of the pandemic in Nigeria. This lead to the adoption of signers being used to communicate COVID-19 messaging by National Television in Nigeria.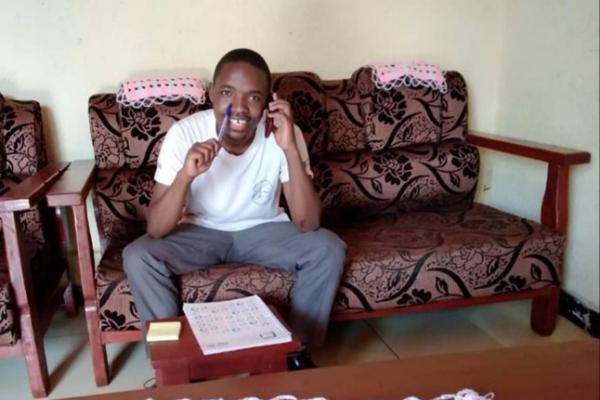 Jean Claude Sebato, national volunteer, Building Learning Foundations in Rwanda
Jean has been nominated for his work engaging with district leaders to ensure children with disabilities have access to quality schooling and are included in education planning as well as in school inspections. Jean also makes teaching and learning materials to help teachers facilitate learning for children with disabilities and has developed a sign language reference book for teachers.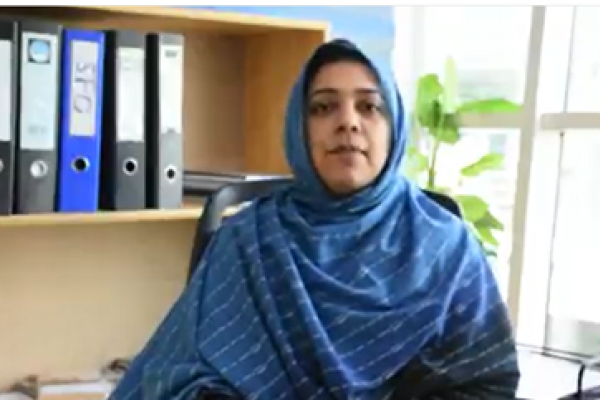 Nida Sughra, national volunteer, Inclusive Education in Pakistan
Nida has coordinated over 7 project activities in the past 3 months. She has been developing learning material for story telling activities and has trained more than 60 education champions. Nida has managed to reach over 20000 children in remote areas of Pakistan through education champions and community volunteers and has helped to enrol more than 1500 out of school children in school during the COVID-19 pandemic.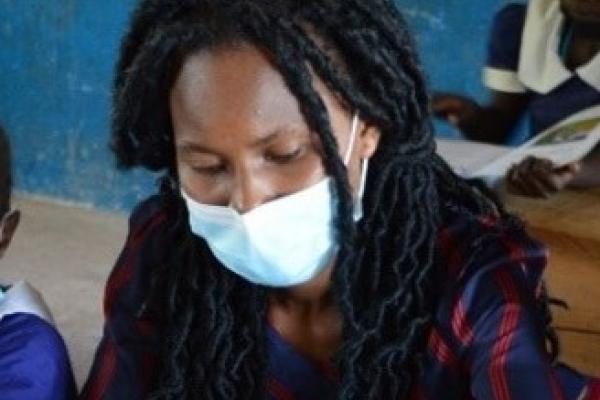 Lucy Anyango, national volunteer, Kenya; Return to School COVID-19 response in Kenya
As a communication and media adviser in Kenya, Lucy has worked closely with community radio stations to spread the message about returning to school after closures due to COVID-19, working with community volunteers, parents and local education officials.
Alongside this, Lucy spread child safeguarding messages that were broadcasted to curb sexual and gender-based violence and teenage pregnancies that increased during this period while girls were out of school. Lucy helped to track down children who had been impacted by these issues and helped them to return to school.
Yoon Pwint May Thu, Myanmar, Transforming Fragilities
Yoon joined the Myanmar team as social cohesion national volunteer to support the delivery and development of the social cohesion interventions, across all of the volunteering for development pathways. These included initiatives to: strengthen women's voice and engagement in the Myanmar Peace Process (pre-military coup); Youth Peacebuilders programme to capacity build youth as agents of change for peace in their communities; media and social cohesion. Yoon played a strong role in establishing new partnerships and promotes participatory ways of working by listening to the voices of primary actors to understand different points of view.
Other award nominees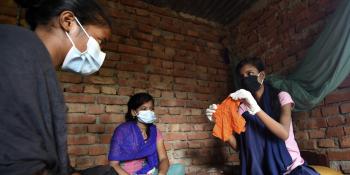 Our 2021 nominees for the Health Volunteer Award.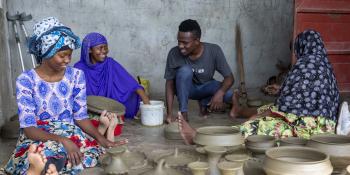 Our 2021 nominees for the Impact Beyond Volunteering Award. This award recognises the contribution a volunteer continues to make after their placement has finished.