Through Knowledge Exchange, our corporate volunteering programme, we've partnered with some of the world's leading companies - together, bringing about positive change for marginalised communities across Africa and Asia.
Our previous partnerships include working with Mondelez in Ghana, and with IBM in Nigeria and India.
VSO and Mondelez: Building a better life for cocoa farmers
More than 800,000 farmers in Ghana rely on cocoa for the majority of their income, which is estimated at just $0.42 per day. Almost all farm on a very small scale – 85% of the world's cocoa is produced in this way.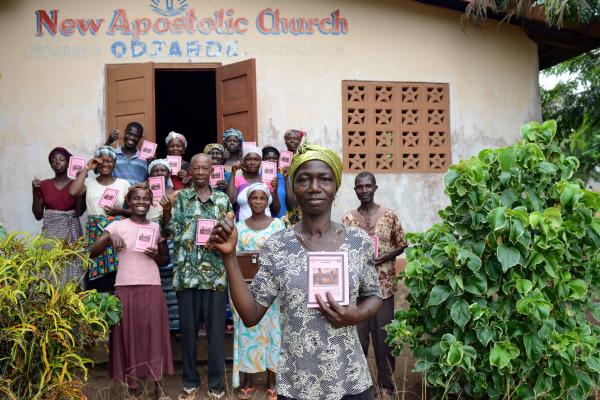 Together with Mondelez, one of the world's largest confectionery companies, we worked to improve the lives of thousands of farmers and their families by:
helping cocoa farmers access services that help increase their yield,
training women on farming, business management and leadership skills,
providing access to finance, creating a savings culture and increasing financial literacy through Village Savings and Loan Associations,
empowering communities to lead their own development by implementing action plans,
developing young people's skills to improve employment chances,
supporting people to generate income through micro enterprises,
training farmers on good agricultural practices.
Women leading their families out of poverty
Women play a vital role in cocoa farming: they labour during the harvest, and between seasons their small businesses provide what may be the family's only source of income.
Through Cocoa Life, female community members are trained by the Ministry of Food and Agriculture and VSO. They go on to mentor other women to develop their business, farming and leadership skills.
VSO helps us meet our business need of ensuring a sustainable cocoa supply. They are a valued partner and through the support of VSO's unique approach thousands of cocoa farmers and their families will learn the skills and expertise needed to improve their livelihoods, opportunities and future.

Cathy Pieters

Director, Cocoa Life programme, Mondelēz International
Working in partnership
Cocoa Life demonstrates what can be achieved through working in partnership with the private sector, local and international suppliers, non-governmental organisations, and local and national government.
Through Cocoa Life, Mondelēz International is creating empowered and thriving cocoa farming families and ensuring a more sustainable supply of cocoa.
Ghana's Ministry of Food and Agriculture benefits from better productivity, economic growth and improved infrastructure, and the communities benefit through increased income and the opportunity to participate in their own development.
Find out more about Cocoa Life in Ghana
---
VSO and IBM: Mentoring change-makers through employee assignments
We supported IBM's Corporate Service Corps (CSC) programme, which sends 500 employees a year on assignments to address health, education, social and economic development challenges.
Accelerating employee growth
CSC participants are selected for their high performance and leadership skills. The four-week assignments they take part in help accelerate growth in their personal and team performance.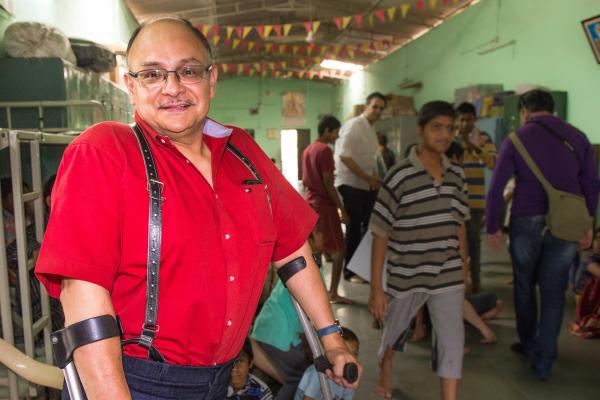 Team members develop cross-cultural skills related to leadership, team-working and problem solving. These help them progress into more challenging roles in their organisation.
IBM gains a more motivated staff with a broader range of experiences, an increased understanding of new markets, and new or strengthened relationships with key stakeholders.
Benefits of short-term corporate employee assignments
Government and civil society organisations benefit from technical advice and mentoring, boosting their ability to deliver vital services to poor communities.
We worked with IBM to bring benefits to more than 20 NGOs and government institutions in:
Nigeria – including conducting an analysis of Ogun State Water Corporation's water need and developing a demand-led strategy,
China – including helping a government department improve telephone hotline care services for the elderly,
India – including developing a business and marketing plan to promote employment for people with disabilities in Bangalore's tech industry.
Working together in India
Employees work in teams of 10-15 supporting local governments, non-governmental organisations (NGOs) universities, and small businesses.
Initiatives range from upgrading technology for a government agency, to supporting grassroots poverty alleviation.
Evaluating our impact in India
The 'Bridging the Gap' report (2016) evaluates the impact of CSC projects in the Indian cities of Varanasi and Bangalore.
Download the 'Bridging the Gap' report (PDF)
---
Find out more about: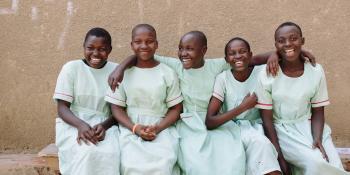 VSO Knowledge Exchange offers skilled employees in the private sector a way to volunteer to help change the lives of people in some of the world's poorest places.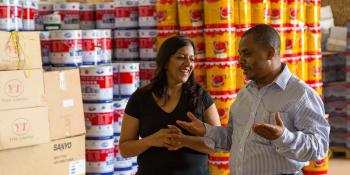 Working together we can create a better future. Find out how your organisation can get involved.