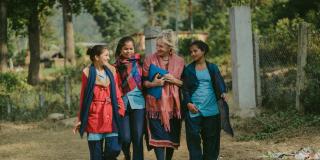 VSO has a proud history of working in Nepal. Currently, volunteers in Nepal are working on a number of initiatives supporting inclusive education, social inclusion and gender equality.
Volunteering in Nepal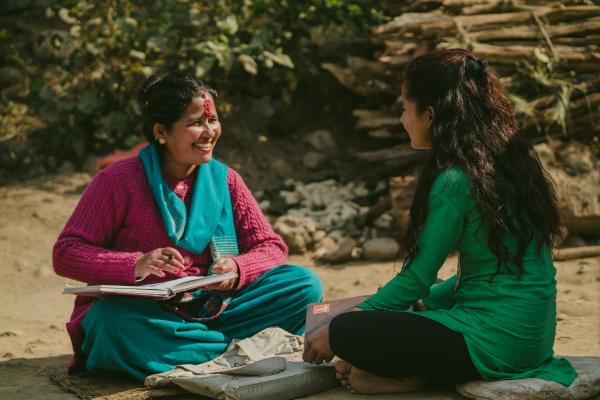 Volunteers in Nepal are working at all levels to support thousands of vulnerable girls to make empowered decisions about their own futures. Volunteers are integral in ensuring these girls have access to a quality education and other services that will enable them to break the cycle f poverty.
Volunteers also work on a number of projects working with communities to challenge harmful traditional practices and support young women to pursue their own income-generation projects and live more independently.
We have ambitions to significantly increase the number of people we support through these programmes and are keen to recruit volunteers with:
Professional education / education management experience
Professionals with experience addressing gender and social inclusion issues
Experience in business / SME
Search volunteer roles in Nepal
Volunteering opportunities for young people in Nepal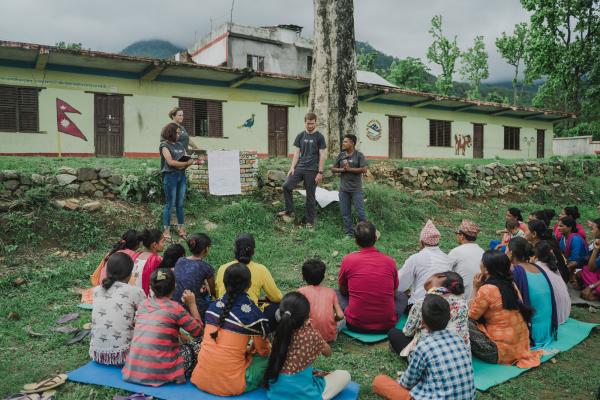 VSO offers opportunities for youth volunteers from the UK and Nepal, aged 18-25 to work in Nepal through the International Citizen Service programme.
Volunteers work in the capital of Kathmandu and rural communities in Baglung and Lamjung. Their projects aim to improve sustainable livelihoods opportunities for women, and address poor sexual and reproductive health faced by young people. They also support training delivery to farmers, and coordinate health education workshops with schools and community groups.
If you are a Nepali national interested in ICS volunteering please contact our local office by email. UK nationals interested in youth volunteering can apply on the ICS website.
International Citizen Service
Volunteer stories from Nepal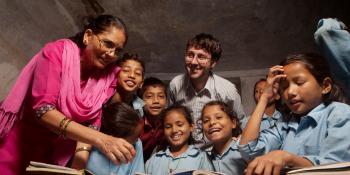 Education volunteer Gareth worked to introduce interactive learning techniques to schools around Surkhet, Nepal. Improving learning and increasing school attendance.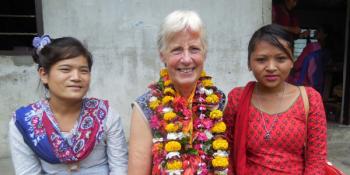 Education volunteer Ann reflects on her time working in Nepal on a project to promote girls' education.
Volunteer roles in Nepal
Below is a list of all our current volunteer opportunities in Nepal. Some of these volunteer jobs may only be available to Nepalese nationals. Others are available for international volunteers from anywhere in the world.
Sorry, we don't currently have any roles of this type
We are regularly updating the positions available depending on the need of our programmes. If you cannot find a role suitable for you, please check back again soon. You can also sign up to our newsletter.
See all volunteer jobs
Find out more about our work