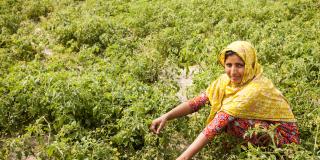 This project has now ended.
In partnership with Syngenta, Bank Asia and the FCDO, we're helping 100,000 farming households in Bangladesh to increase yields, raise income and create thriving agricultural communities.
We've supported farmers to increase their income by an average of 200%.
Yields have increased 20% on average.
Farmers have reduced pesticide use per kg harvested by 50%.
Fertiliser per kg harvest has reduced by 70%.
40% of Bangladesh's population live on less than $1.25 per day. Among the poor, 75% live in areas where agriculture is the predominant source of income. Yet, farming is increasingly failing to;meet the demand of a fast growing rural population. Food security is far from guaranteed.
Small plots of land, dated techniques and limited access to markets make it difficult for Bangladesh's smallholder farming communities to produce enough to feed themselves and their families, let alone make a profit. These factors are compounded by the effects of climate change which can make growing crops in traditional ways more difficult.
Growing Together
We used to eat one meal per day, and if we were lucky, a meal with meat every three months. Now we can afford to have three meals per day and eat meat or maybe fish once a month.

Banu Ara, farmer in a Growing Together community
Primary research with smallholder farmers in northwest Bangladesh revealed struggles with market prices, debt-driven cycles of high interest crop financing and a lack of agricultural extension services and knowledge.
Growing Together has already supported 10,000 farmers. We've worked with a range of organisations including NGOs, institutional funders, private sector partners and corporate social enterprises.
The collaboration has created a project based on three areas:
community development
agronomic training
access to markets.
Pivotal to its success has been the construction of six for-profit Farmer Centres, which provide access to training, machinery, quality inputs and new financial services, as well as facilitation of contracts with national and international buyers.
Volunteers
Growing Together has already worked with 100 different volunteers – including corporate, national, international and youth volunteers. This unique way of working and collaborating enables us to create change. Research carried out with the Institute of Development Studies showed that by using different volunteering models, programmes can better reach marginalised communities by promoting community ownership and agency.
[Joikko] celebrates farmers being at the heart of development. This is a very good example of collaboration. When we put our hands together, nothing is impossible.

Md. Afran Ali, Director, Bank Asia
The future: 'Joikko'
We are transitioning from a funded project to Joikko - a self-financing social business that is sustainable and scaleable.
We're working in collaboration with Bank Asia who are providing financial services to farmers through the centres, Berenschot and Accenture Development Partnerships who are supporting the franchise business modelling, G&S Communications who are working on the brand development and Grant Thornton who are providing legal advice.
VSO is at the heart of this cross-sector collaboration – brokering and convening relationships and ensuring that at every stage, all stakeholders have the wellbeing of farmers at the centre of what they are doing.
Farmer centres
The social franchise will work through a growing network of Farmer Centres that will be held to account through a standard catalogue of fee- and no fee-based services.
Farmer centres are run by Farmer Centre Entrepreneurs and are supported by mobile agri-entrepreneurs who take the services up 5km out into the villages to ensure no one is left behind. Central to the model is the nested value chain concept that encourages investments in farming communities that benefit the whole market system.
Community development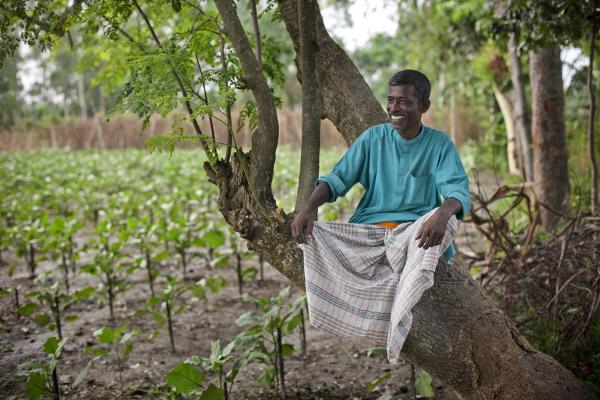 To date, we've established 230 farmer groups and 45 youth groups. These meet monthly to discuss the social and agricultural issues that are affecting them.
Members work together to identify and solve issues in their community, such as child marriage.
Women farmers
Women make up more than 50% of the agricultural labour force, yet cultural norms often prevent them from playing a full part in the process.
We created women-only farming groups, allowing women to train and farm in a safe and comfortable environment
Farmer training on good agricultural practice
A key approach of the agronomy training has been 'learning from peers'. This requires each of the 230 farmer groups to establish a demonstration plot in which nominated lead farmers share new techniques learned from qualified field facilitator agronomists.
These plots enable farmers to test new techniques in a risk-free environment and to directly compare progress with their own fields.
---
Stories from Growing Together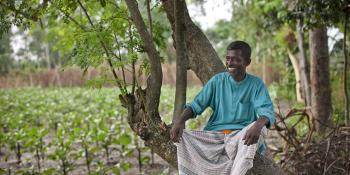 Abdul Latif has been farming all his working life, but he's still learned a lot of important lessons from being part of the Bugra Para farmers' group – part of our Growing Together project, working to make small-scale farming more profitable.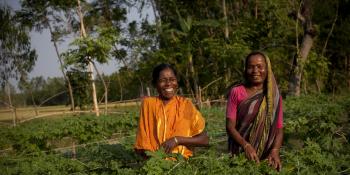 The Growing Together programme is making farming more profitable for thousands of small-scale farmers – and making sure that women don't miss out on the rewards.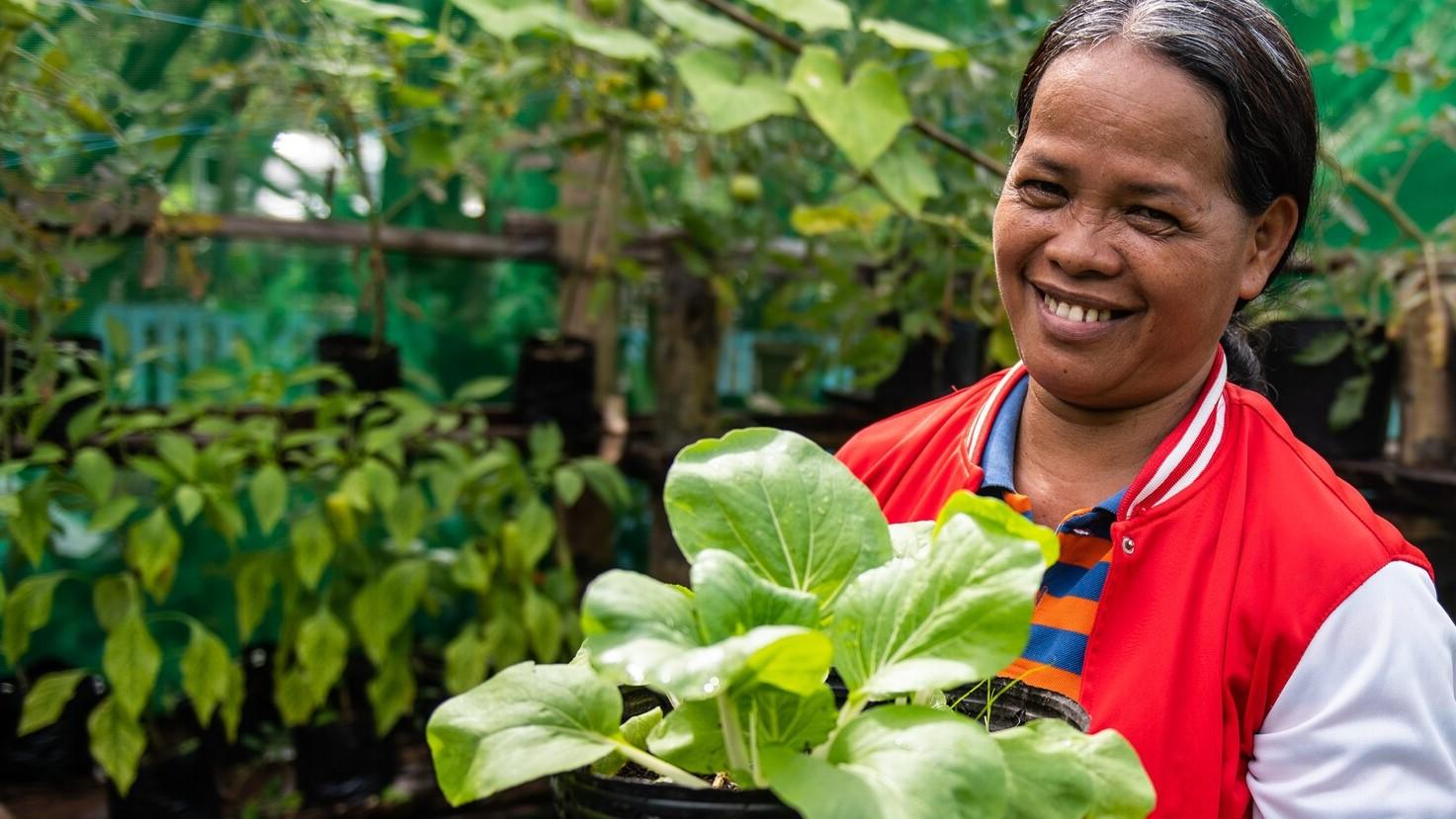 Support us with a donation