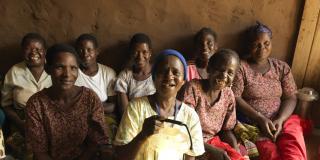 Solar energy has the power to transform lives in Malawi, where just one in ten people has access to electricity. Eight extraordinary women on a VSO pilot project are lighting new paths to prosperity.
Meet the Solar Mamas: Dines, Dines (a common name in Malawi!), Edina, Alines and Lines: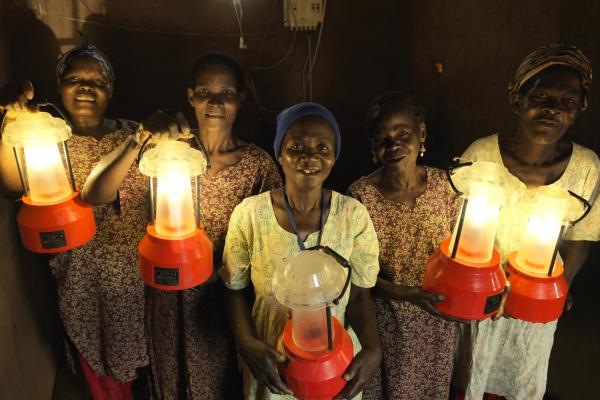 In many ways they are typical rural Malawian women. Most of them work farming maize, cassava or tobacco, aided by their husbands and children.
They live by the sun, since none of their homes is linked up to the electrical grid, which only powers 10% of all Malawian homes.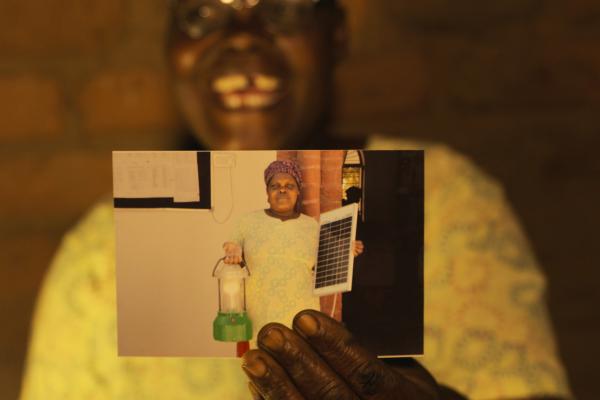 None of the women finished school, and illiteracy has held many of them back their entire lives.
But these women are extraordinary, in one important way.
Becoming solar engineers
Despite their lack of traditional education, these eight women are solar engineers. Through the Solar Mamas project they took part in a six-month intensive course in building and wiring electrical components, at the Barefoot College in Tilonia, in India's Rajasthan state.
They left behind their husbands, children, grandchildren, and everything familiar, in order to take up the opportunity. The women had to overcome the gossip and fearmongering from neighbours who said they wouldn't survive the trip.
The course was hard and some of the women wanted to give up. But they persevered, encouraging each other until all had passed.
When they got home, the women caused a real stir in their villages. In their Indian tunics and loose trousers, they stood out from their neighbours.
They stood out in other ways too. Having travelled overseas and studied independently had changed them, massively boosting their confidence. Add to that their new engineering skills, and the transformation to 'solar mamas' was complete.
With the arrival of components to build solar lanterns, provided by VSO, the Solar Mamas got to work. They have since built and installed home lighting systems – solar lanterns and wall lamps – in almost 100 homes in their rural villages, about an hour's drive from Malawi's capital, Lilongwe.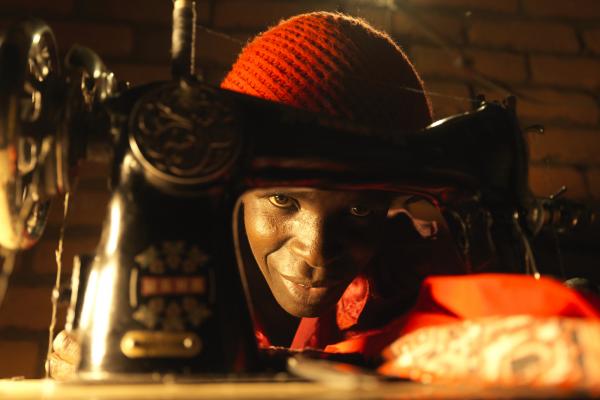 Changing lives in the community
It's not an overstatement to say that the arrival of free solar electricity has been life-changing for many of their neighbours.
Since solar light was installed in her home Elinati Pattison, 48, can sew long after sunset, which has enabled her to expand her tailoring business, doubling her income.
She says she has more time for her family and children now too.
Lines Nguluwe started a mobile-phone-charging business from her house, and also uses the electric lighting to make mandazi [donuts] before sunrise, which she sells for additional income.
Each of the solar mamas themselves receives a salary of about £10 a month, paid by neighbours, in exchange for maintaining their home lighting systems. For many of them, having a regular income (not the norm for the majority in Malawi) has given them more freedom to invest in new side businesses, education and improvements to farming.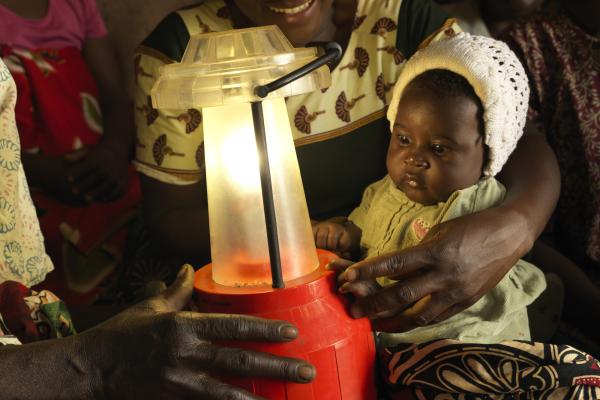 Powering the next generation
Children in the community are benefiting too. Edina Livitiko, along with three of the other solar mamas, used their new skills to electrify three classrooms at their local primary school.
The school, Chatsala Primary, is also part of another VSO project, Unlocking Talent, which harnesses the power of education technology to accelerate learning.
Emily Kamwendo has been able to pay her children's school fees and even to hire people to help her and her husband with the farm work. She's also sharing her electrical skills with her children, who take a keen interest.
VSO volunteers like Miriam Alonso Camarero, attached to our livelihoods programme in Malawi, are developing ways to expand and develop the project. For example, for the next round, they are looking at tapping the power of the sun for more than just light; many people here would like to power their grain mills and irrigation systems using solar electricity too.
It could mean better prospects not just for their children, but for future generations to come.
---
Find out more about our work in: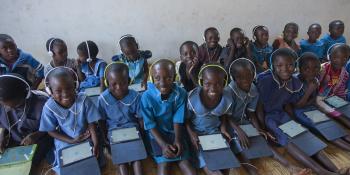 We've worked in Malawi since 1958, building healthy communities, improving inclusive education, and supporting people to develop secure and resilient livelihoods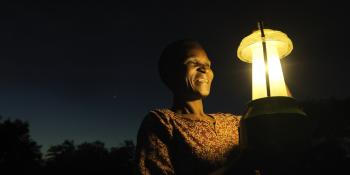 The Solar Mama rural electrification project is simultaneously bringing electricity to rural communities, and empowering women in those communities through education and training.