VSO works to influence policy at national, regional and international levels, using evidence from our programmes to help shape a fairer world.
Whether it's advocating to change bye-laws in the communities we work in, influencing national legislation across Africa and Asia-Pacific, or bringing the voices of the most marginalised to input to global bodies like the UN, all of our policy and advocacy is rooted in evidence from our programming and centres the needs and voices of our primary actors.
We've achieved salary reform for teachers in Cambodia, improved the rights of people with disabilities in Kenya, and helped some of the world's most marginalised people hold their governments to account on the provision of health and education services.
Around the world, we also work to promote and support volunteering at community, national and global levels. We help partner countries to develop national policies on volunteering and assist them to capacity-build their voluntary and civil society sectors.
Our influencing and advocacy work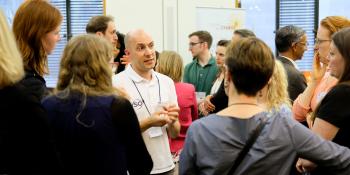 In the UK, VSO engages with the public and with MPs and other political decision-makers to make the case for UK Aid.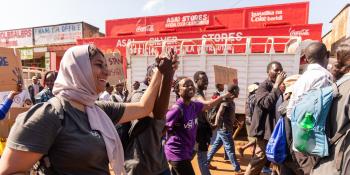 We make sure that the experience of volunteers, partners and marginalised people are heard and counted at regional and global levels.