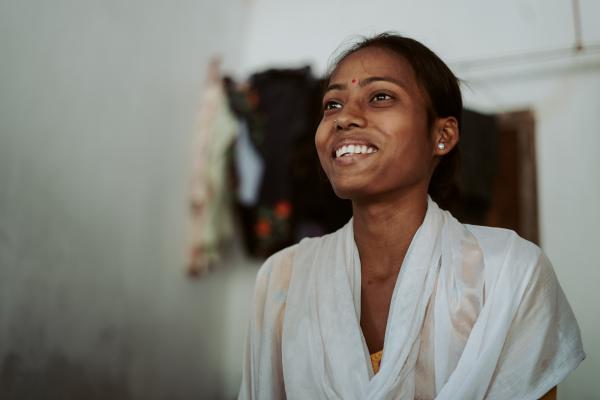 August 2020-2024
The Gender Based Violence Prevention and Response phase two (GBVPR II) project aims to reduce all forms of gender-based violence (GBV) and discrimination against women and girls in Nepal, funded by the governments of Norway and Switzerland and managed by UNFPA.
Phase two of the project was launched on 5th August 2020 by UNFPA, to implement the project in five districts of Sudurpashchim Province and three districts of Koshi Province.
We're aiming to reach...
3,480 couples and 13,920 of their family members.
9,960 adolescent girls and boys through youth specific sessions.
26,100 community based organisation members.
435 influential opinion leaders.
The issue facing women in Nepal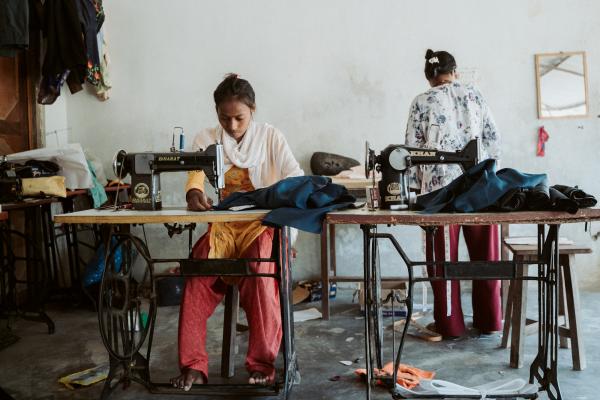 Gender Based Violence (GBV) is a human rights violation, a public health challenge, and a barrier to civic, social, political, and economic participation.
Contrary to what people often think GBV victimises all people, including men and people whose sexual orientation and gender identities are different from cultural expectations.
However, due to patriarchal socio-cultural structures that are prevalent in many societies across the world, women are disproportionately vulnerable to GBV. Survivors of such violence are said to suffer from severe consequences of forced and unwanted pregnancies, unsafe abortions, sexually transmitted diseases or even death.
GBV is not only an issue of physical violence. The mental trauma GBV survivors go through has follow-on effects on their basic health, well-being, and their sense of security and safety in the long term.
The project seeks to change prevailing attitudes, norms and practices that uphold female subordination and violence against women and girls and enhance access to quality support and care services for GBV survivors by focusing on three outcomes:
Prevention, through challenging the social norms that value men and boys over women and girls and perpetuate discriminatory practices and violence against women and girls. This component is led by VSO with sub-implementing partners from both provinces.
Response, through providing survivor-centred services to support victims of GBV. This component is led by Ipas with sub-implementing partners from both provinces.
Systematic change, through working with local and provincial governments to adopt policies that promote gender equality and the empowerment of all women and girls. Led by UNFPA.
Our gender transformative approach
We use a gender transformative approach, imparting knowledge and skills that allow people to reflect and change gender discriminatory attitudes. Interventions are designed with to transform harmful norms and break the culture of silence around GBV so women can seek help.
We're aiming to reach 3480 couples and 13,920 of their family members, 9960 adolescent girls and boys, 26,100 community based organisation members and 435 influential opinion leaders. Approximately 40,000 people will be reached indirectly through event celebration events.
We do this through:
Couple discussions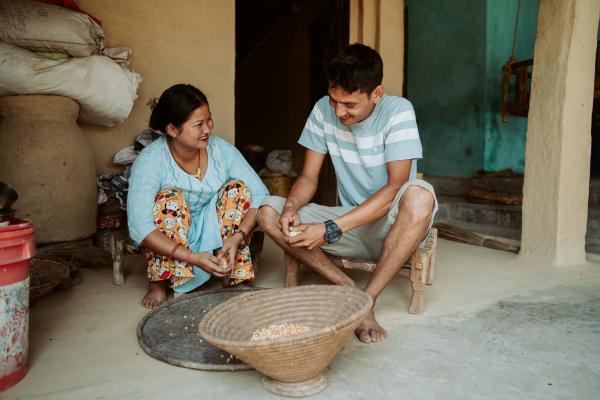 Through these interactive sessions, couples have the opportunity to discuss and assess norms that are prevalent within their family and their community. These sessions enhance people's ability to identify harmful attitudes and improve their understanding of factors contributing to GBV and the resulting consequences for survivors, their family and perpetrators. Couples are also informed on GBV referral pathways and multi sectoral survivor centric services. 
"I learnt the importance of self -care. Before I always used to prioritise other family members. When my husband was very sick after our marriage, I used to think it is better for me to die instead of him. Now I understood I am important too, there is nothing important in the world, if I am not alive and well myself." - A female community volunteer after attending Lead Facilitation Training on Gender Transformative Norms.
Gender Transformative Norms Manual for Married Couples - Nepali (PDF, 2.85 MB)
Family dialogues
Family dialogues are conducted with family members of the  couples who participated in couple discussion, focusing on topics such as family relationships, conflict resolution, power dynamics, survivor support and gender roles in society and the household.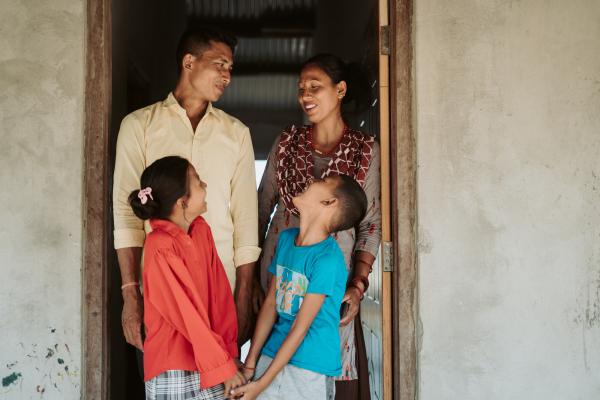 Family members attending these dialogue sessions learn how they can play a role in alleviating such issues. Most importantly, family members are helped to acknowledge the significance of strong family relationship in tackling harmful gender norms and GBV.
"I will start sharing my worries (and joys) with my wife after I return, and hope that she will start doing the same too. I did not used to do that and always kept things to myself but I understood how mutual sharing is important to strengthen our relationship." - A male community volunteer.
School level interventions
The project uses 7 modules from the "Social and Financial Skill sessions (SFSP)" endorsed by the Government of Nepal, known locally as "Rupantaran", and 5 sessions from the Youth Transformative Norms manual. These sessions are for adolescents (14-19 years) and contain 16 modules that aim to empower adolescent girls and boys through weekly school sessions that are conducted by peer facilitators and schoolteachers.
Adolescents are encouraged to engage in conversations around gender and social inclusion, child marriage, domestic violence, trafficking and sexual violence. They also discuss issues around family planning, early age pregnancy and safe pregnancy, sexual and reproductive health rights, gender equality and equitable gender roles.
Group discussion with community based organisations (CBOs)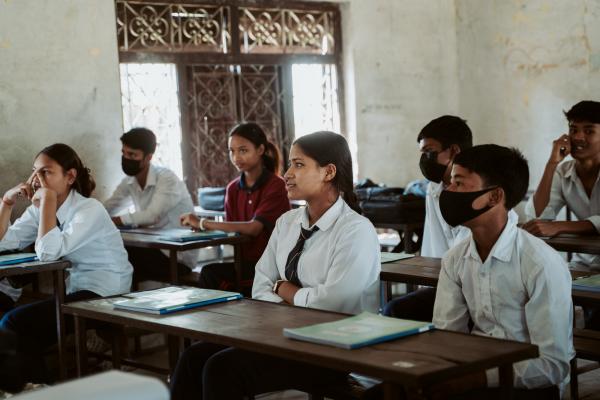 The project extends beyond households by working closely with existing Community Based Organizations (CBOs). Topics discussed with these communities include traditional gender norms, GBV, consequences of GBV, referral services for GBV survivors and the role of CBOs.
These organisations are also encouraged to participate in collective action to change social norms and provide support for survivors of GBV.
Working with local leaders
The project works closely with government officials and other stakeholders to complement interventions and strengthen the long-term impact of the project. We work with local religious, political and community leaders as well as social workers and teachers to identify key areas to address.
In these interactions and emphasis is put on gender positive norms, funding GBV elimination and improving referral pathways so survivors can find the support they need.
A two phase approach
UNFPA implemented the first phase of the project aiming to reduce and response to GBV by empowering women and girls and strengthening response services from 2016 to 2020 in the Eastern and Far-Western regions of Nepal.
The second phase (GBVPR II) was launched to continue the efforts from phase one to sustain the emerging results and expand a comprehensive model of prevention and response through an 'all of community approach'. This encourages a sustainable shift in the attitudes and behaviours of individuals, communities, and governments, while enhancing the quality of response services.
It never crossed my mind that my wife and my mother could contribute [to the family income]. I asked my wife if she's willing to run the shop on her own. She's gained so much confidence by engaging with customers. Every member of my family has an equal stake in this business and my father and I have started sharing the workload at home.

Community volunteer Lokesh reminiscing about his past outlook on life, family and tradition.
Our volunteering for development approach
Community volunteers are at the heart of the project. These volunteers come from the local community, ensuring that the knowledge, skills and experience they learn remain within the community itself. 
They work closely with national volunteers to implement interventions and analyse and share project challenges and achievements. They also help to enhance the understanding of our local partners and community members on how transforming gender norms can be used to reduce GBV and gender discrimination.

Related links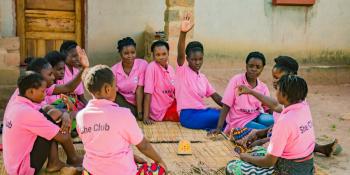 Improving health services and empowering people to exercise their right to quality care.
We helped almost 90,000 people access better healthcare in 2022-23.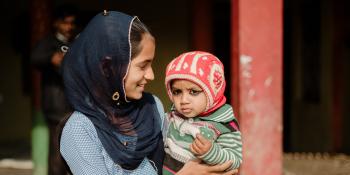 We've worked in Nepal since 1964, building healthy communities, strengthening inclusive education systems, and developing community resilience.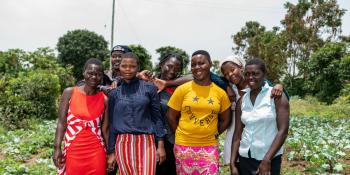 On International Women's Day 2023, we want to recognise our female volunteers at VSO and celebrate the power of female volunteerism. Meet five inspiring female volunteers.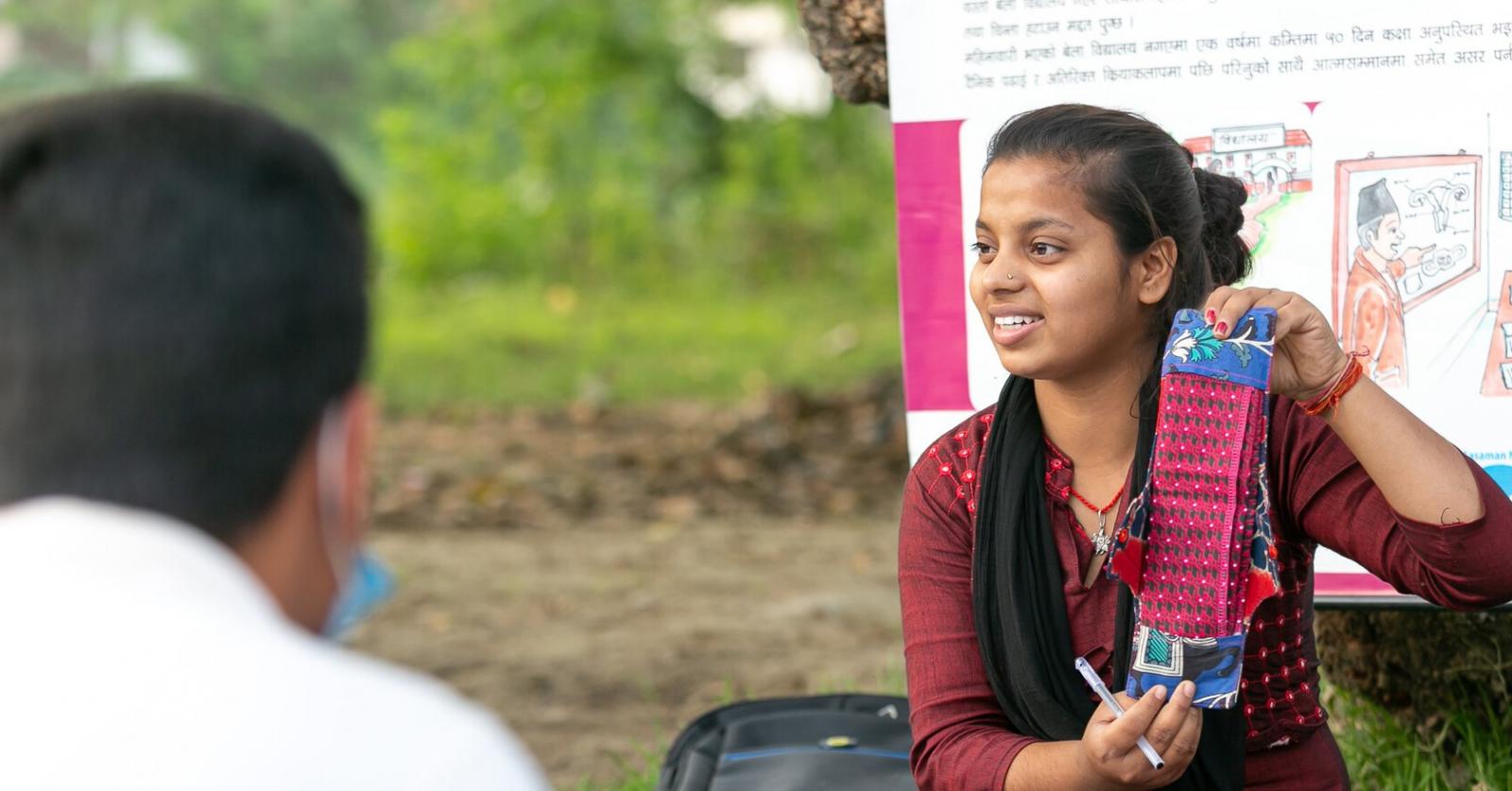 Support us with a donation