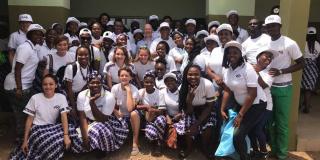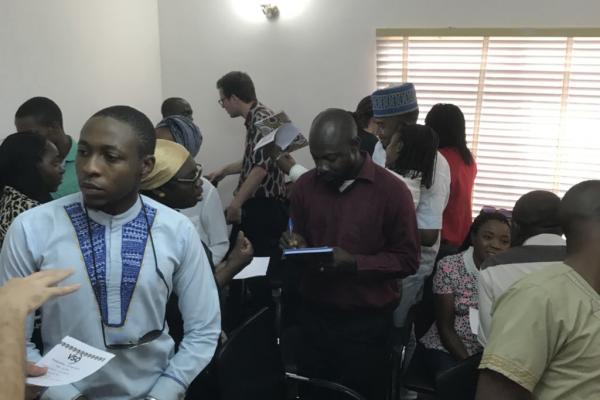 This year VSO celebrates 60 years of work around the globe. Kicking off the celebratory year, 30 staff from four of our West African offices headed to Nigeria for the festivities. VSO CEO Philip Goodwin was there to join in.
For sixty years, VSO has been working in West Africa with volunteers and staff from Sierra Leone, Ghana and Gambia to fight poverty. Currently 130 national Nigerian volunteers and 21 international volunteers are working on VSO's Nigeria programmes. The week kicked off with dancing, singing, and a full house of staff and volunteers.
"Today we're celebrating the progress that Nigeria – and the people of West Africa – have benefited from as a result of the work of our volunteers. We're shining the light on 60 years of volunteers who have created positive change across our region, one community at a time," said Lucia Balonwu, Country Director, VSO Nigeria.
Also part of the celebrations were some new and unusual instruments – like the nose flute.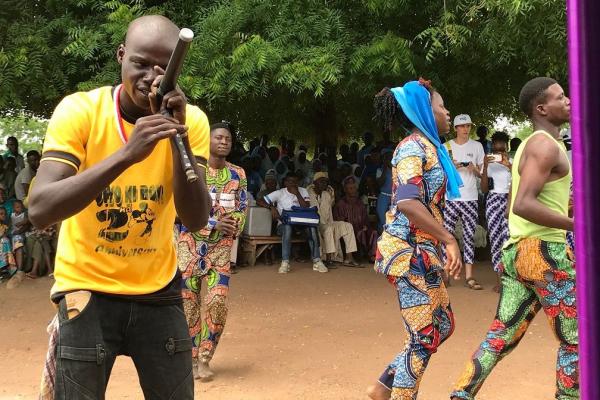 Access to education is a huge priority in Nigeria. VSO helps support children across Nigeria access school. The team in Nigeria gets ready to visit some of the education projects in Ilorin, the capital of the western Nigerian state of Kwara.
"Without education a people's future is destroyed." Words from the Permanent Secretary for Education for Kwara State – which is among the poorest parts of Nigeria. VSO has trained almost 700 teachers in its 26 years of working in the state.
ICS volunteers have helped with repairing schools and doubling lesson times, planting 60 economically viable trees, and engaging in a massive community clean-up for health, and visiting government officials as they pledged their ongoing support for VSO.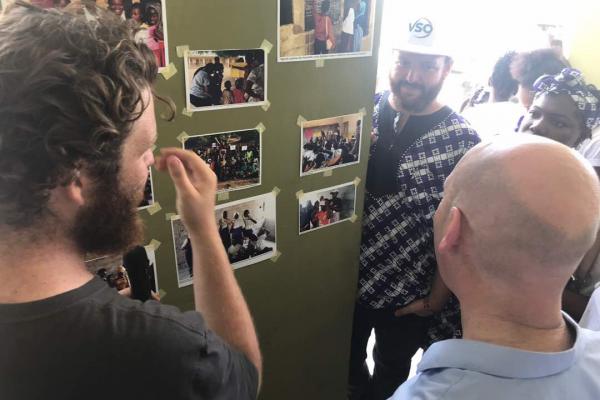 In Kwara, working closely with the Ministry of Education, the National Youth Service Corps, school management boards and a number of civil society organisations, VSO has piloted an integrated model combining education and livelihoods. Here, principals of the Kwara State schools gather to celebrate the achievements of 60 years of VSO's involvement.
To mark the occasion – staff and volunteers helped ceremonially paint a school in nearby Apata Ajele.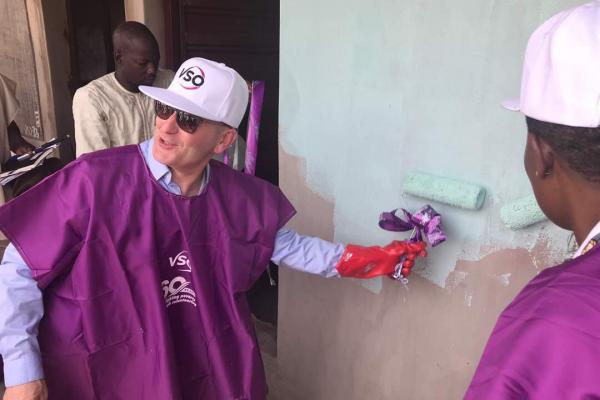 "Beyond our contributions to improving quality education, facilitating better health outcomes and securing the livelihoods of poor and marginalised people, we're building local capacity and empowering thousands more young people. We're looking forward to many more years of partnership in West Africa," said Philip Goodwin, CEO, VSO.
Read more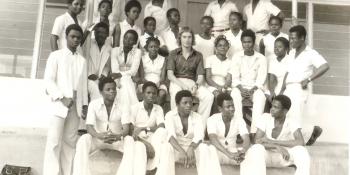 "In these days of questioning the effectiveness of volunteering and international development, it is encouraging to learn that an individual can make a difference."