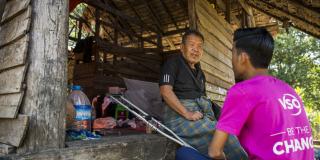 Join us online for an important discussion about our emergency preparedness work around the world and VSO's response to the coronavirus pandemic.
As the COVID-19 pandemic takes hold around the world, including every country in which VSO operates, we find ourselves in brand new territory.
The pandemic has brought about profound changes to all our lives, but the biggest impact is on the lives of the most vulnerable and marginalised. We have an enormous challenge ahead of us to ensure we leave no one behind.
This means shifting existing programming and designing new global programmes to respond to the new challenges we're facing. Crucially, it means supporting VSO's frontline volunteers in the communities we serve, who are at the heart of managing our response to COVID-19.
Responding to immediate needs is just half the battle. Much of our work is also focused on building resilient communities that are prepared for emergencies before they arrive – and before it's even clear what they will be. When it comes to weathering shocks, both prevention and cure are crucial to building robust, adaptable and thriving communities.
Meet our speakers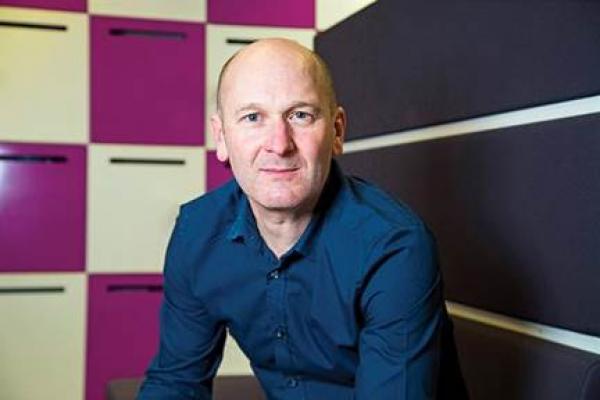 We will be joined by Philip Goodwin, CEO of VSO, and Donne Cameron, Director of Programmes and Operational Delivery, who will provide an update on VSO's response to COVID-19 and the direction of our programming moving forward.
We are also very fortunate to be joined by four staff members based in-country, who will tell us about what it takes to build resilient systems in communities to be able to respond to COVID-19 and withstand future shocks:
Madhuvantthe, Resilience Advisor
Kaung Khant, national volunteer and Education Officer in Yangon, Myanmar
Rute Dos Santos, Programme Manager in Mozambique
Jonah Tendere, Disaster Risk Reduction and Resilience Advisor in Zimbabwe.
Recap the webinar
Presentation slides
Webinar recording
Timings
VSO today – Philip Goodwin and Donne Cameron
Questions and answers: from 11:20
Emergency preparedness in Mozambique – Rute Dos Santos and Jonah Tendare: from 34:10
Emergency preparedness in Myanmar – Madhuvantthe and Kaung Khant: from 50:36
Questions and answers: from 1:03:00
Opportunities to stay connected with VSO – Alice Osborne: from 1:14:50
Final remarks and further questions – Philip Goodwin: from 1:17:38
Questions and answers