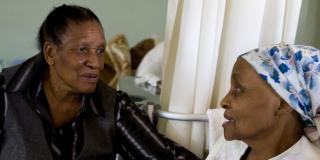 Pretoria is our regional hub for programming across Southern Africa and Sierra Leone.
We support VSO's work across the area, as well as our regional prisons health programme, which is active in eSwatini, Malawi, Zambia and Zimbabwe.
Contact us
If you are interested in supporting our work in the region, or if you have another query, get in touch:
Postal address: PO Box 11084, The Tramshed, Pretoria 0126, South Africa
Office location: 2nd Floor, Celtis Plaza South Wing, 1085 Francis Baard (formerly Schoeman street), Hatfield, Pretoria, 0083, South Africa
Tel: (+27) (0) 83 526 6040
Email: Cebisile.Khumalo@vsoint.org
---
Find out more about: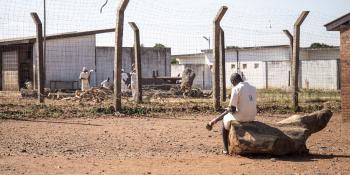 Improving prison health through an innovative combination of volunteer peer support, skills training, and advocating for change.