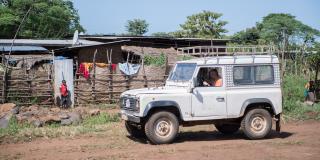 VSO has been working in Ethiopia since 1995. Volunteers in Ethiopia support key programmes improving health outcomes for mothers and babies as well as supporting Ethiopia's most marginalised children access education.
Volunteering in Ethiopia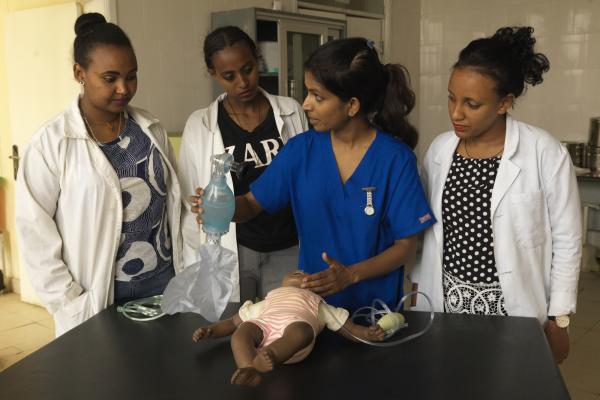 We're proud of the impact we're making in Ethiopia. Over the past six years, we've established or improved 47 neonatal intensive care units, 12 newborn corners, four high dependency units and four maternity waiting homes.
In the health facilities where we have established or strengthened a neonatal intensive care units, we've seen a 40% average reduction in institutional mortality. None of this would be possible without highly skilled healthcare volunteers.
We're also supporting some of the country's most marginalised children access an education. Our education volunteers are supporting work to increase school attendance, improve quality of teaching and better provide inclusive environments for all children to learn in. Volunteers are also supporting initiatives to bring psychosocial support and improve education to children impacted by conflict in the Oromia region.
Search volunteer roles in Ethiopia
Volunteer roles in Ethiopia
Below is a list of all our current volunteer opportunities in Ethiopia. Some of these volunteer jobs may only be available to Ethiopian nationals. Others are available for international volunteers from anywhere in the world.
Sorry, we don't currently have any roles of this type
We are regularly updating the positions available depending on the need of our programmes. If you cannot find a role suitable for you, please check back again soon. You can also sign up to our newsletter.
See all volunteer jobs
Volunteer stories from Ethiopia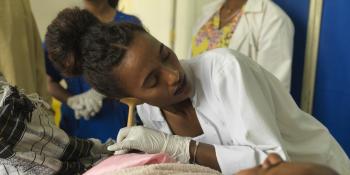 This photo diary of a day in the life of a remote hospital in north-east Ethiopia reveals how VSO-trained nurses and midwives are fighting to save lives.
Find out more about our work