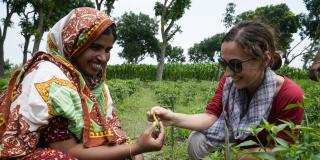 Volunteers in Bangladesh support a wide variety of vital projects.
Our volunteers are supporting communities' access sustainable sources of food and income. They are working on education initiatives in Rohingya camps as well as supporting sexual health services and gender equality services.
Volunteering in Bangladesh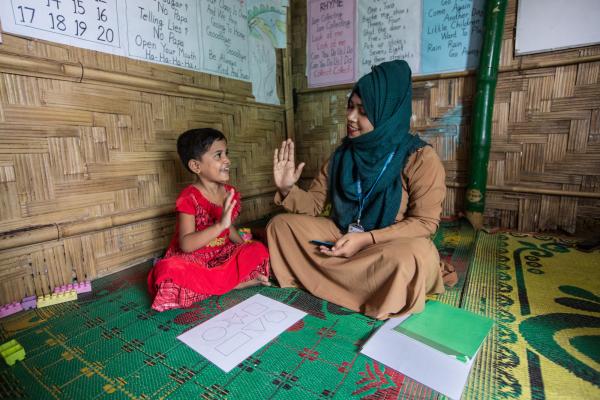 VSO has been active in Bangladesh since 1974.
Over the past 30 years poverty has consistently fallen, with an 81% increase in its Human Development Index. However, rural areas are home to many small-scale farmers, sixty percent of whom live below the poverty line and are threatened by a changing climate that brings more regular flooding, and decreasing freshwater.
VSO is working to improve health outcomes, ensure that more people have safe, sustainable means of making a living, and working with communities to respond to the effects of a changing climate and environment.
Our projects are making real progress, and we're excited to see what we will achieve in a time of national growth of industry and opportunity.
In response to the Rohinga refugee crisis VSO has also been operating emergency education initiatives. Our work provides safe spaces for Rohinghya children to play and continue their education.
Search volunteer roles in Bangladesh
Volunteering opportunities for young people in Bangladesh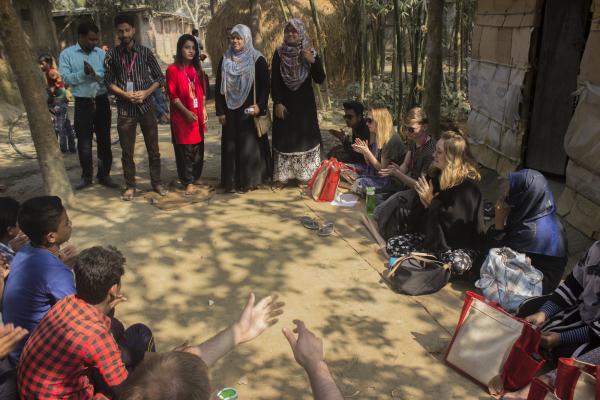 VSO offers youth volunteer opportunities in Bangladesh through the International Citizen Service (ICS) volunteer programme.
ICS provides volunteer placements for 18-25 year olds and Team Leader placements for 23-35 year olds. ICS is led by VSO and funded by the UK Government.
Volunteers help to make sure young people are engaged with local governance so employment can be created and they become more aware of their sexual and reproductive health rights.
Volunteers may also support projects that tackle issues around gender, as well as education. ICS volunteers hold workshops on the importance of education and the dangers of early marriage, working with young people, children and families to show the benefits of getting a good education.
Volunteers from the UK and Bangladesh can apply to support placements from 3-6 months.
International Citizen Service
Volunteer roles in Bangladesh
Below is a list of all our current volunteer opportunities in Bangladesh. Some of these volunteer jobs may only be available to Bangladesh nationals. Others are available for international volunteers from anywhere in the world.
Sorry, we don't currently have any roles of this type
We are regularly updating the positions available depending on the need of our programmes. If you cannot find a role suitable for you, please check back again soon. You can also sign up to our newsletter.
See all volunteer jobs
Volunteer stories from Bangladesh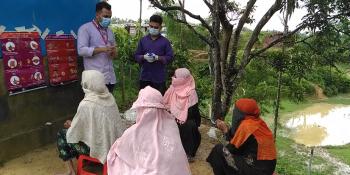 Bangladesh is one of the worst-hit countries in Asia for COVID-19, and its densly-populated Rohingya refugee camps have been highlighted as one of the highest-risk areas by the Disasters Emergency Committee (DEC). Anup Goon shares what he is seeing on the ground and how volunteers like him are fighting to prevent a catastrophic outbreak in the camps.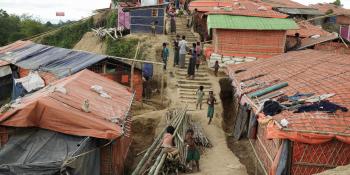 Kenyan volunteer Ann Wambui shares what she's learnt as a volunteer in Cox's Bazar camp in Bangladesh.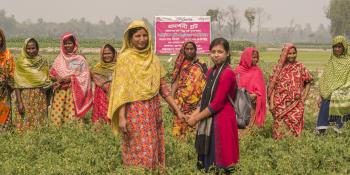 As the sole female volunteer on VSO's rural livelihoods programme in Bangladesh, Nowrin Sultana, 26, is in demand. For the last two years, she's been working to financially empower all-female farming groups in rural communities in the northern district of Rangpur.
Find out more about our work