This project has now ended.
In a country where gender-based violence and discrimination often go unreported, we're engaging men as key agents of change.
Gender-based violence (GBV) and discrimination are hidden problems in Sierra Leone. Domestic violence tends to be seen as a 'private issue'. As a result, this and other types of GBV, including rape and sexual assault, are vastly under-reported.
We support local organisations to help tackle the issues through education and engagement – both supporting survivors, and holding perpetrators to account. Male community advocate volunteers are encouraging their peers to change their attitudes and behaviours, and learn about legal and human rights. The aim is to make life safer for women and girls, and bring about justice for GBV survivors.
We've trained 60 community volunteers as Male Advocates and Peer Educators (MAPEs)
We've established 22 'husband schools'
The Kenema Police Family Support Unit has reported a 50% reduction in cases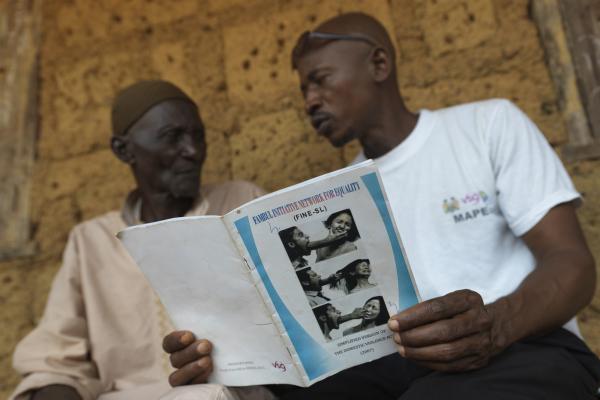 Engaging men
In partnership with local organisation Fambul Initiative Network for Equality - Sierra Leone (FINE Salone), we're addressing sexual and reproductive health (SRH) issues and gender-based violence, by engaging men as advocates for change. This approach is a shift from conventional gender empowerment programmes that target women and girls directly, so ignoring men, who are often the decision-makers and perpetrators of the violence or abuse.
At the heart of our programme are over 60 MAPEs – male advocates and peer health educators – members of the community who have volunteered to learn about, and spread awareness of, a range of issues including sexual violence, GBV, rape, female genital mutilation, sexual and reproductive health, child marriage and child abuse.
Husband schools
These MAPEs recruit local men to join one of 22 'husband schools' – a six-month programme that helps raise awareness of gender-based issues, and encourages behaviour change.
Through engaging with the issues raised in the husband schools, men are led to play an increasingly supportive role for their partners, including offering support around the home or helping to care for their children more.
At the husband school I learnt that in some cases, violence against women even means death. I realised men do the worst part of that, so the responsibility to change things lies with us. Now, I bring that love and concern into our home and I can talk to my wife.

Ambrose Williams, former student at a husband school in Sierra Leone
Supporting women to get the help they need
FINE-SL also works with community leaders to establish referral pathways for women affected by GBV, as well as supporting those in need to access health services for the treatment of STIs, family planning services, and antenatal and postnatal care.
Bringing about change
Participants have reported a change in male behaviours, as well as improved family relationships. Local leaders now uphold bylaws that ensure justice for survivors. These changes mean that it's easier for women to speak out against violence, and more people are coming forward to report cases of sexual abuse to the police. There has been a reduction in GBV, and an increased uptake of maternal health and family planning services. 
At an institutional level, in partnership with FINE-SL we have successfully lobbied for the harmonisation of by-laws that protect women and children in Kenema District, as well the consolidation of existing policies under the Child Rights Act, the Domestic Violence Act and the Sexual Offences Act.
---
Stories from the Male Engagement programme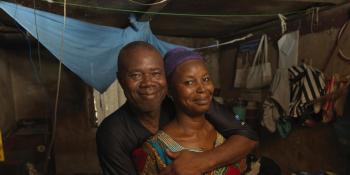 We're working with our local partner to support survivors of gender-based violence, and challenge the harmful attitudes that can see perpetrators go unpunished.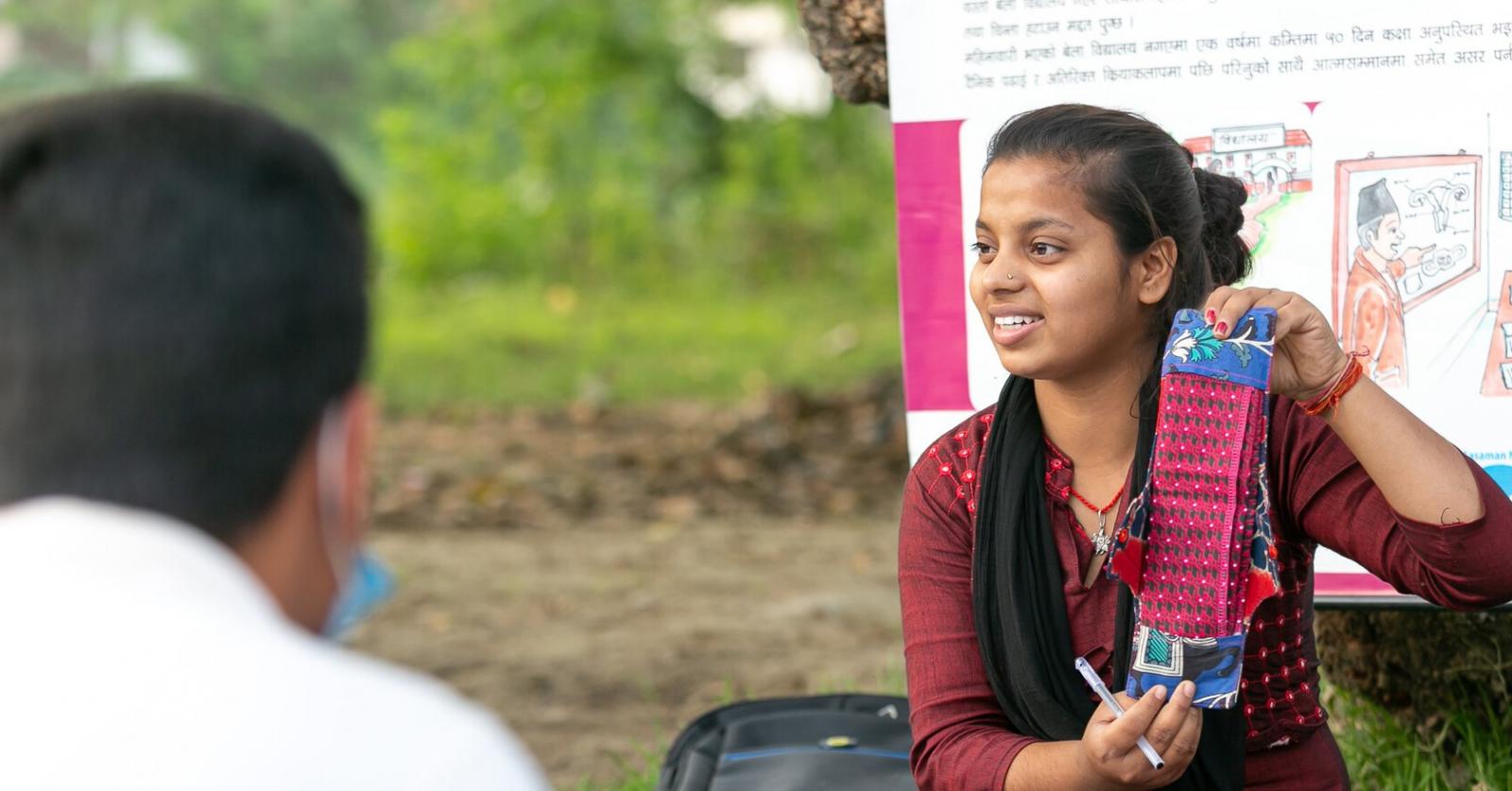 Support us with a donation