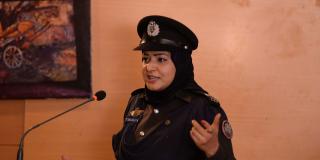 From climate activist Greta Thunberg, to Karachi's first female police superintendent Shehla Qureshi, more and more strong women are speaking up against the injustice they see around them, and changing their world.
Despite advances in tackling poverty around the world, women are still being left behind.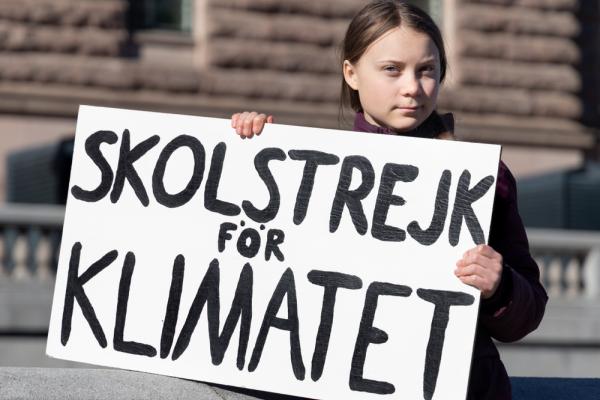 While women make up 50% of our society, they don't make up 50% of our governments or boardrooms. This needs to change, so we can create a world that meets the needs of all.
Some women aren't waiting for society to change around them, instead they're demanding change by addressing those in power.
Demanding change
In December 2018, then 15-year-old Greta Thunberg delivered a damning speech criticising world leaders for not taking appropriate action against climate change at COP24, the annual UN Climate Change Conference.
Greta's powerful words sparked climate protests around the world, prompting hundreds of thousands of school children to take to the streets, calling for governments to stand up for the planet.
While Greta has received global attention, there are hundreds of women fighting for important causes who also deserve a platform. Take Shehla Qureshi, for example.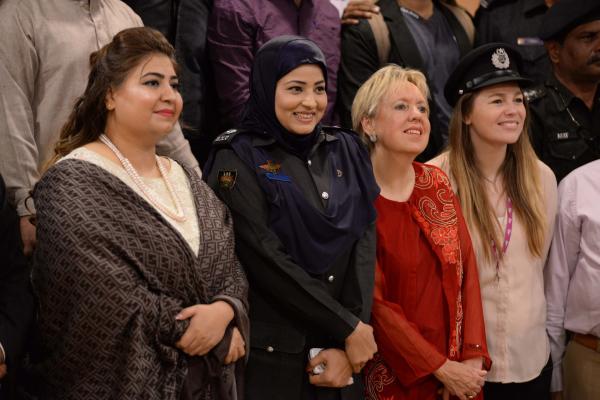 Last year, Karachi's first female police superintendent, Shehla Qureshi, called for reform of the police system in Pakistan, to support women who have faced domestic abuse.
Shehla, working with a VSO-backed forum that created space for discussions between police, politicians and the general public, has helped to set up women-only police stations who are working with women's shelters. Affected women can now seek justice knowing they will be protected.
With the world facing unprecedented threats and challenges, women like Greta and Shehla are taking those in power to task on the issues important to them.
"You are not mature enough to tell it like it is."
Women from all countries and backgrounds deserve to be represented in their communities, in their countries and on the global stage.
In the tumultuous times we are living in, now more than ever we need to hear from underrepresented voices.
Fifteen-year-old Pendo is one of these voices.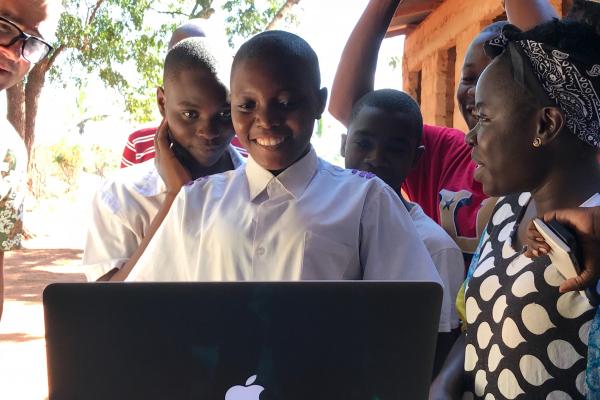 In Pendo's community, in Lindi, Tanzania, teenage pregnancy causes many girls to dropout school, leaving them isolated with few options.
Pendo worked with other young people from her town, and a VSO volunteer filmmaker, to create a film called Tabu, raising awareness of issues around teen pregnancy. Pendo was cast as the lead actor.
At the film's premiere in Lindi, Pendo gave a speech to ministers and community members where she spoke of what it's like to be a young woman in Tanzania, sharing her own experiences and that of the people around her.
"I feel very happy, confident and proud of myself. I talked very well, and was not afraid to express myself in front of the minister," said Pendo.
Out of the silence
Pendo, Greta and Shehla are all setting the example for the next generation of young women. But how do you encourage more women to step forward? Well, it starts with giving women space to express themselves.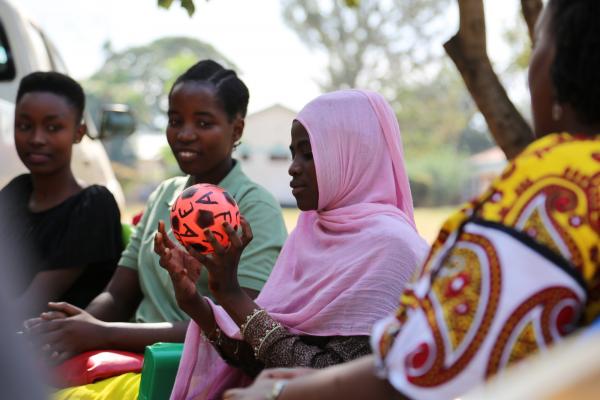 In Tanzania, young women are routinely overlooked. Often, their families see them as a source of shame, rather than potential.
Here, VSO volunteers are bringing together groups of young women, aged 15-26, many of whom are pregnant or already have a child.
In these groups they answer questions like, "What are my dreams for the future?", and, "What do I want my life to look like in five years' time?"
For young women like 19-year-old Jida, who dreams of becoming a tailor, the focus group is a rare opportunity to express themselves, and be listened to.
Self-confidence can help me reach my career goals and help me know who I am and what I stand for. There is no love at home but when I seek advice from people they give me confidence.

Jida, 19, from Mwanza, Tanzania
Over the next two years, through the Lake Zone Youth Empowerment project, these women will receive career advice and support.
From Greta, to Shehla, to Pendo, more and more women are finding their voice. This project in Tanzania is helping more women become strong, vocal members of their community, able to choose their own direction in life.
Read more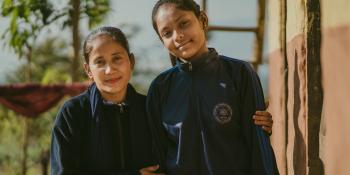 Stories from the role models who are making a brighter future for girls' education in Nepal.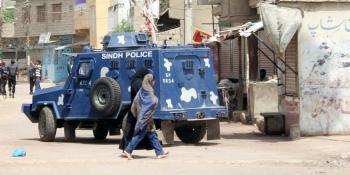 We all know we've got a long way to go on the road to gender equality. But millions of creative, sharp and determined women refuse to wait around for that day – they're taking action now.