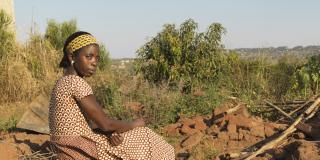 According to the UN, Cyclone Idai may be the worst such disaster ever to occur in the Southern Hemisphere. We have trained volunteers on the ground and are doing all we can to help with the immediate recovery.
Latest update: 26 April 2019
A second even more powerful storm, Cyclone Kenneth, hit Mozambique on 26 April. It is expected to cause severe flooding as heavy rains fall on the country over the coming days.

VSO is monitoring the situation closely and making contact with all volunteers and staff, and will provide updates as we have them.
Our response so far includes:
Imminent distribution of food aid in Manica province, Mozambique aiming to reach 10,000 people in urgent need
Distribution of emergency supplies in Masvingo province, Zimbabwe including distributing hygiene kits to approx. 500 women and girls
Staff and volunteers' effort in Maputo, Mozambique helped load a container ship of emergency supplies bound for Beira in the immediate aftermath of the disaster
---
Kaday Mansaray Sibanda, VSO's Director of Operations, is based in Southern Africa. She explains the situation, its impact on VSO, and our response:
Cyclone Idai has affected more than 1.6 million people in three southern African countries, according to the United Nations and government officials.
We have programmes in all three: Mozambique, Zimbabwe and Malawi. At present, all volunteers are reported safe and accounted for.
VSO and its volunteers are on the ground, and doing all we can to help with the immediate recovery. In the long run, through funding from EU Aid Volunteers of the European Union, volunteers will continue to support cyclone-hit communities to consider how they can best prepare for future disasters.
What happened?
According to the UN, Cyclone Idai may be the worst such disaster ever to occur in the Southern Hemisphere.
The tropical storm first reached land late on Thursday 14 March, when it reached the port city of Beira in Mozambique, which received the worst blows.
Heavy rains along with sustained winds of speeds in excess of 105mph saw many homes flattened, roads torn up and access to electricity, water and signal completely cut off.
From Beira, the storm moved west, staying intense enough to affect thousands more people in Zimbabwe and Malawi, especially the areas bordering Mozambique. There has been widespread damage to homes, schools, businesses, hospitals, crops and livestock. Thousands of people have been displaced.
What's the situation now?
The latest statistics have confirmed the number of dead at around 750, but this toll could rise, as thousands of people remain unaccounted for. Rescue operations have been incredibly difficult, given the extent of the flooding and destruction of roads and airports in the worst affected areas.
Aid has begun to trickle into Beira city, but the situation remains a serious crisis especially for rural and remote communities across central Mozambique and western Zimbabwe.
There are also health risks from typhoid, malaria and cholera due to poor sanitation and limited ablution facilities. Over 270 cases of cholera have been reported in Mozambique thus far. Given damage to crops, livestock and transport systems, food security is also a huge concern.
The impact on VSO
We are thankful that all our volunteers and staff have been reported safe. But that is not true for many of the communities we know so well from our work with them. We remain deeply concerned for them.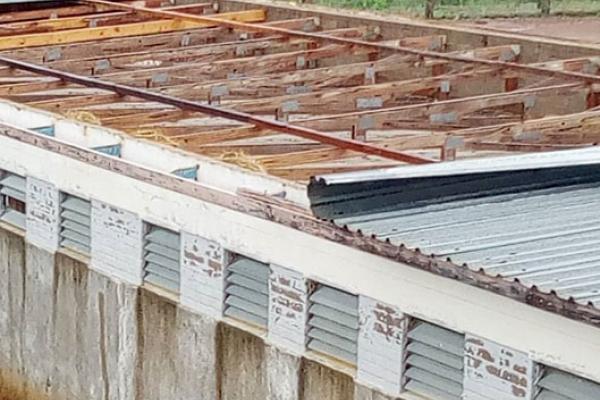 In Mozambique, we have been meeting with emergency and humanitarian organisations like UNOCHA to identify immediate needs. Our energies have been rechanneled to deal with the immediate response. Volunteers and staff have come together to support with packing emergency supplies such as clean water, blankets and food, which have reached Beira city.
This includes our strong team of community volunteers, of which 750 across Mozambique were trained over the past two years to prepare them for just such an eventuality. In Maputo, Manica and elsewhere they are already helping with the relief effort.
Zimbabwe has also suffered massive destruction in the wake of Cyclone Idai, mainly in Manicaland and Masvingo provinces. 5,000 people are still missing, with 300 reported dead so far.
One of the prisons where VSO was working on reducing HIV and tuberculosis was badly damaged. Roofs were blown off four communal prison cells, and fields of crops destroyed, with 2,500 people affected by food shortages and lack of accommodation.
The communities with which VSO work in Malawi were not directly in the path of the cyclone, however our programme teams are on high alert.
What will VSO's longer-term response be?
It is clear that the toll from Cyclone Idai will be heavy and long-term. Besides the damaged infrastructure, communities will need support to recover after their crops and livelihoods have been destroyed, along with the loss of their schools and hospitals, their teachers and doctors. Beyond this, there will be deep traumas and emotional pain felt by many who deserve psychosocial support in the aftermath of this disaster.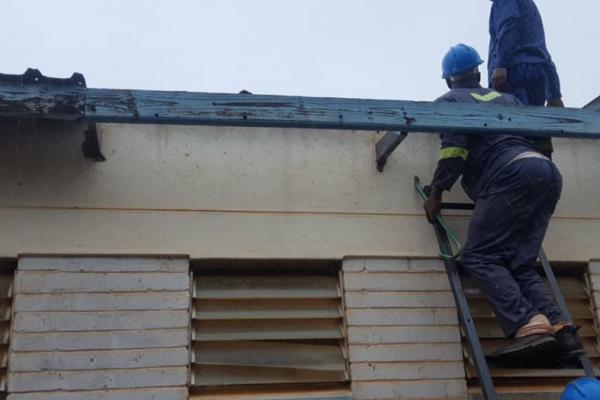 Our approach has always been around building resilience. That means training community volunteers to know what to do to help their communities in just such a crisis – and we are already hearing some stories of the helping hand our volunteers are providing in this time of need. It also means helping communities recover from shocks, and becoming prepared to manage risks.
While our programming response will develop over time, our experiences give me confidence in our ability to support the people of places like Beira. Whether after the Nepal earthquake of 2015, or following the deadly Ebola outbreak in Sierra Leone in 2017, we've seen time and again that our volunteering approach works in helping communities find relief, recovery and resilience.
In situations like this, ordinary people are often the first to step up and respond in their communities. They are there on the ground when disaster hits, and they know the people most affected and how to reach them. That's why VSO has trained hundreds of volunteers to support the most vulnerable groups within their communities in the coming weeks and months.
Climate-related disasters – such as cyclones like this – are becoming more and more frequent and are projected to significantly increase in their intensity due to our warming planet. While Cyclone Idai's force was extraordinary, the people of Southern Africa have become vulnerable to climate change that causes late rains, droughts and El Niño (warming of water in the ocean every few years, leading to powerful storms in some places and droughts in others).
As an organisation, we recognise the critical importance of ensuring the communities we work with are resilient – able to face and adapt to the changing world around them. That's why VSO has made resilience a core approach to any type of work we do. To date, VSO has trained volunteers and staff members in 15 countries, including Mozambique and Zimbabwe, in skills to make them more capable to face an emergency like Cyclone Idai with courage, and with tools to help people recover.
For now though, each day is critical in helping the survivors of Cyclone Idai cling on to life and hope, so that they have the chance to one day recover and rebuild.
---
Stay up to date with our latest news
Read more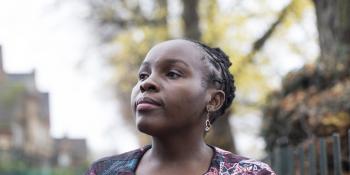 Volunteer Elisabeth Kisakye, her husband and baby daughter endured a terrifying experience when they were battered by Cyclone Idai in Mozambique's Manica Province. But, as she explains in her report from the field, millions of others are now enduring far worse horrors. Find out how you can help.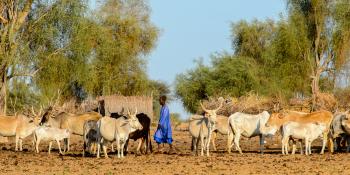 In Nigeria last year, six times more people were killed in clashes between herdsmen and farmers than in attacks by terrorist group Boko Haram. So why aren't we hearing more on this issue?