In honour of Teachers' Day this year, we wanted to say thanks to all our superstar teachers.
Long hours, huge classroom sizes and very little support… we all know that teachers have it hard.
We entrust our teachers to educate the next generation of children, but they often don't receive the thanks they deserve.
We asked students to let us know which teachers deserved a big thank you, and why:
Thank you!
Volunteer Gerjanne van Ravenhorst is supporting teachers in Rwanda to teach through games and fun. Gerjanne asked some of the children she is working with what they think about their teacher.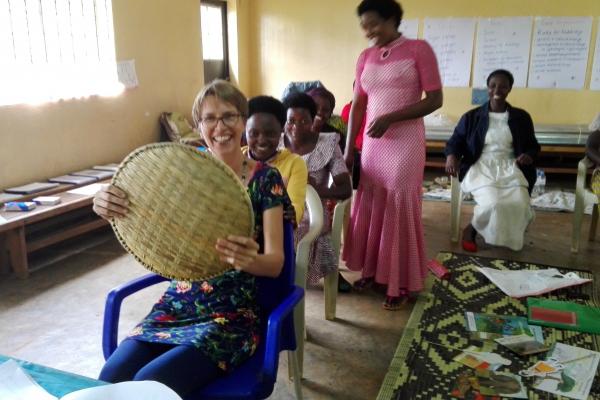 "I love my teacher because she is good at telling stories," said one child.
Another said, "I love my teacher because she teaches us well without beating us," and one child said, "I come to school because I love my teacher."
Gerjanne, from the Netherlands, is volunteering on an Early Childhood Education (ECE) project in the Nyamasheke district of Rwanda.
"Teachers are the ones who can help children to reach their full potential," says Gerjanne.
Gerjanne works in 15 schools, showing teachers how play-based learning can help children develop basic literacy skills.
"I love to work in this area because I want all teachers and parents to know the importance of play!"
Beacons of light
Anne Goldie, an inclusion specialist volunteer from Scotland, asked students aged 10-19 in Kohalpur, west Nepal, what they liked about their teacher.
The students said their teacher was great, and "they loved being able to read now, to meet friends and have some ideas about a future for themselves".
"Teachers are like beacons of light for these children," said Anne.
"It shows them that there's a different future, that they don't necessarily have to get married and stay at home for the rest of their lives."
In Nepal, VSO has created 'bridge classes', where students who have dropped out of school are guided back into mainstream schooling, or supported to access more hands-on, skills-based classes.
This project is supporting 615 students, many with disabilities or from marginalised backgrounds.
Anne is helping teachers in the 'bridge schools' adapt their teaching styles to make sure those with disabilities are included. Alongside this, she is working hard to stamp out bullying and helping teachers to develop individual learning plans, giving these students a second chance at education.
---
VSO volunteers are making sure no child gets left behind. Part of our work in education focuses on developing the skills of teachers, to make classrooms more inclusive and interactive.
Read how we're training teachers to make sure children aren't just in school, but are actually learning.
Read more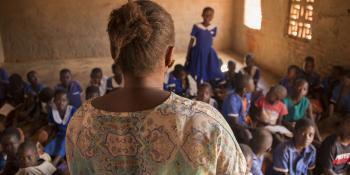 There are now more children in education than ever before, but millions are leaving school without basic reading or maths skills. The solution? We think it begins with better teacher training.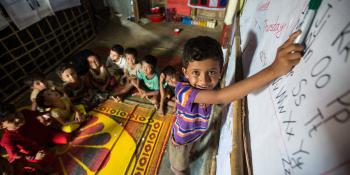 One year ago, VSO supporters donated £130,000 to help Rohingya children living in Cox's Bazar, Bangladesh. One year on, we look at the tremendous impact the project has made for thousands of people.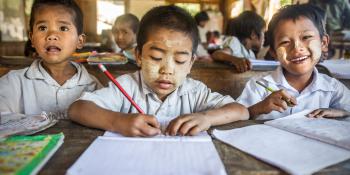 In Myanmar, with a newly-elected government and an education system undergoing major changes, we are urgently recruiting VSO volunteers to help teachers adapt.