1. "Take the risk"
Chany Henry is a 27-year-old winemaker from Tanzania. Pursuing her passion for wine, Chany decided to set up shop as a winemaker in 2017, and then received business support through VSO's Tanzania Local Enterprise Development (TLED) project.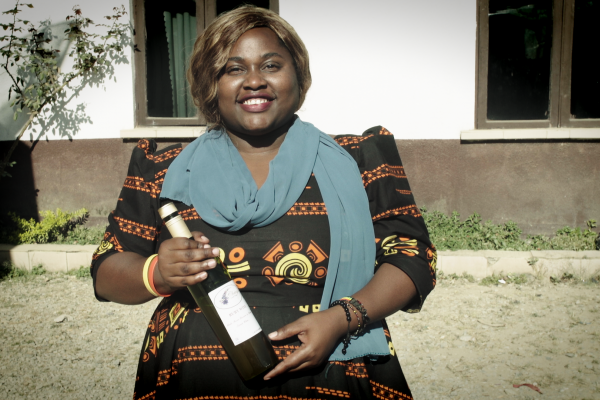 Chany urges entrepreneurs to take chances.
"If you don't push yourself, you'll never know how successful you could have been.
"At first it was hard to get customers.
"Everyone was used to grape wine, no one had tried hibiscus wine before.
"I invested a lot of time and money into trying out new ideas and at times I doubted myself.
"It was a risk because hibiscus flowers are more expensive, but then people tasted the wine and liked it."
Through the VSO TLED project, Chany was taught how to market her products with branding and packaging techniques to attract new customers. She now has her own labels on the wine, and hopes to expand into making grape and banana wine.
Since the training, Chany now reports she has more customers, and has even had her business featured in local press.
"Some people think women should just stay at home and cook, but I'd like to see women in Tanzania proud of who they are and what they do."
2. "Don't overstretch yourself"
Racha Sobreeta, 23, from Ilford, UK, started her own charity to tackle a lack of diversity in the media. Racha has advice for anyone thinking of following in her footsteps.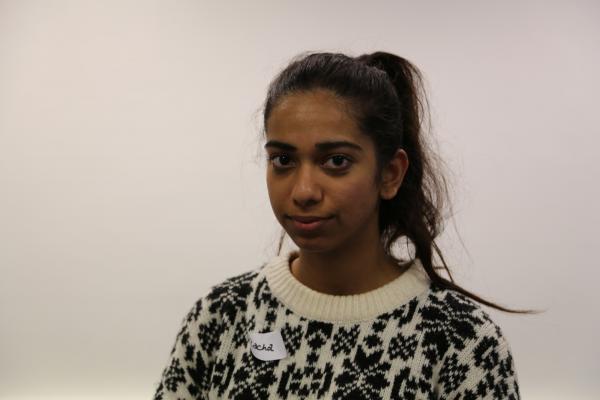 "My mum still gives me the best advice and I just don't listen to her enough.
"My mum always says 'Don't overstretch yourself' - she's always telling me, reign it in, reign it in, reign it in. And I have to force myself to listen to that.
"I've got a full-time job running alongside Small Talk, so knowing how and when to say no is so important."
Racha's charity, Small Talk, is breaking down stereotypes by sharing the stories of those underrepresented in the media.
Racha started the charity after volunteering with VSO's International Citizen Service (ICS) on an education project in Cambodia.
Racha also spoke about the importance of finding people who support your vision.
"I think finding the right team is a struggle – especially running a voluntary organisation where people are giving up their time and there's little you can offer them except the good feeling of doing something altruistic.
"You've got to make sure your team are in it for the right motives of caring about the bigger issue."
3. "Solve a problem in society"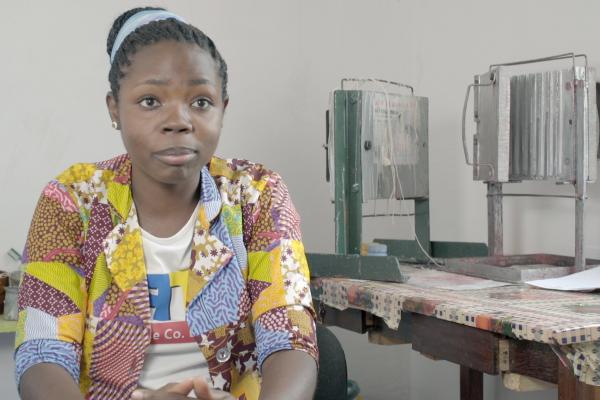 Rose Njau, 27, owns her own candle making business, Romode Candles, in Tanzania. Rose's advice for entrepreneurs? To solve a problem in society.
As a child, Rose frequently fell ill with malaria. It affected her education as she often missed school due to sickness. In 2017, Rose started her own business to tackle this problem.
"I developed a candle and gel to repel mosquitoes. My big objective was to help protect people against malaria."
However, not everyone believed in her business.
"I showed my candles to some business traders, but they didn't believe I'd made the candles myself. They thought I'd bought them from China to sell on.
"That experience made me want to work harder to prove those people wrong."
Little by little, Rose's business is growing. She's now upgraded her candle making equipment, thanks to a grant from VSO project, TLED.
"The grant from TLED covered 60% of the cost of a new candle making machine, and I paid the rest myself. Before I could make 320 candles in a day, now I can make more than 2,000."
Rose now has shops in every district, and has exhibited her candles at an international trade fair, and hopes to one day have her own factory and sell her candles and gels on a large scale to hospitals in Tanzania.
4. "Love what you do"
Aisha Usman, 39, is a soya bean farmer and ginger drinks business owner from Minna, Nigeria. Through VSO's Improving Market Access for the Poor (IMA4P) project, Aisha received training on farming techniques and financial management, to help her start up her own business.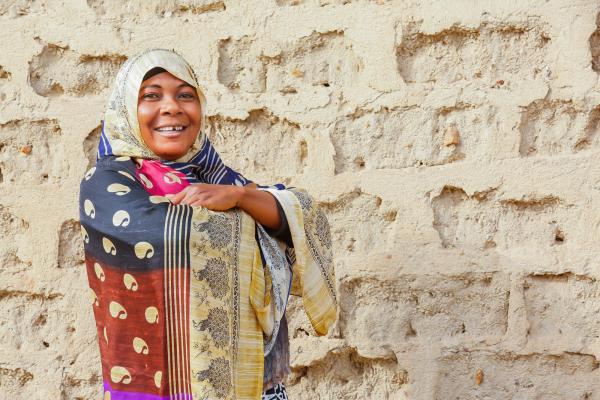 "I got the idea for the ginger drinks business from doing the financial literacy class.
"With the money I make from the shop, I can buy things for myself, clothe my children, and even help my husband when he needs extra money."
Aisha believes you should be passionate about your business.
"You should love your business. It sounds cliché but when you are having a bad day it helps to love what you do as it pushes you to move forward rather than abandon it because you are facing challenges – challenges are inevitable."
Aisha also advises budding entrepreneurs to keep track of their finances.
"I found developing a cash flow budget for my first year of business really useful, I was able to compare my projections to actual expenses. It positions you to make more accurate projections going forward."
"When the project ends, I'll carry on farming with the skills I've learnt. My mission is to help the widows in my community, whose husbands have died and don't have anyone to look out for them."
5. "Be brave"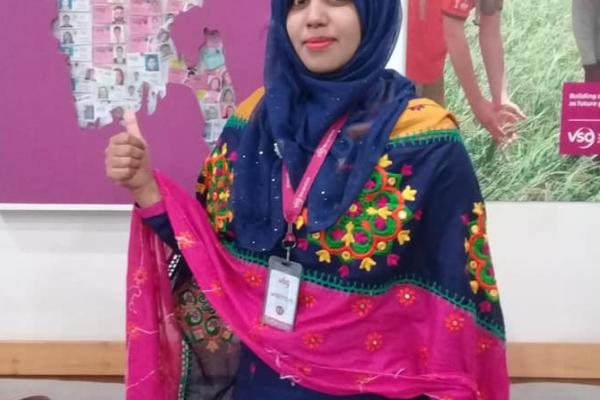 Afroza Khatun, 24, is an entrepreneur from Bangladesh who sells sanitary pads, and runs education sessions on menstruation in her community.
"You need to have the courage to face challenges. When I first started my business, I faced huge criticism.
"In my community, menstruation is considered a shameful issue. Girls often miss class while on their periods, spending 3-4 days a month at home. Girls won't even discuss their period with close relatives.
"I sold the sanitary products door-to-door, but girl's parents didn't see the importance of these products. People in my community would tease me."
After persevering with the pads, Afroza now sells up to 120 pads in a month.
"At first, I gave the sanitary pads away to girls for free to convince them how useful these products are. Girls had been using old clothes instead of sanitary pads, which was not very hygienic."
Afroza volunteered through VSO's International Citizen Service (ICS), a three-month volunteering placement where she was trained in adolescent health issues.
Afroza's next steps are to manufacture the pads herself at a cheaper price, and help other women get into the business of sanitary pad production.
In the long term, Afroza's dream is for girls to feel comfortable talking openly about their periods.
Feeling inspired? Why not take Afroza's advice, be brave, and start your own business? Or, click below to read more about our work helping people find a reliable source of income.
Read more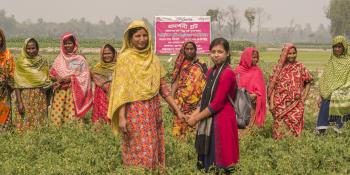 As the sole female volunteer on VSO's rural livelihoods programme in Bangladesh, Nowrin Sultana, 26, is in demand. For the last two years, she's been working to financially empower all-female farming groups in rural communities in the northern district of Rangpur.