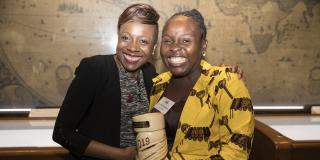 The Volunteer Impact Awards are an inspiring online event where we celebrate the dedication, commitment and impact of our amazing volunteers.
Watch this year's awards
A message from the FCDO
VSO's headline partner is the Foreign, Commonwealth & Development Office (FCDO). UK Aid is our longest standing partner and is essential to the work of VSO. George McLaughlin, Higher Education, Skills, Youth and Girls Education Programmes Team Leader, FCDO, sent a message of support as we celebrate our Volunteer Impact Awards for 2020.
Award winners and finalists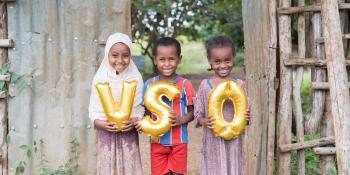 More than 300 VSO volunteers, supporters and friends came together on 19 January 2021 to celebrate the impact of volunteering for development at the Volunteer Impact Awards.
Find out more about the winners and the finalists in each of our four award categories:
Hosts
Janice Ann Perez, education specialist and former VSO volunteer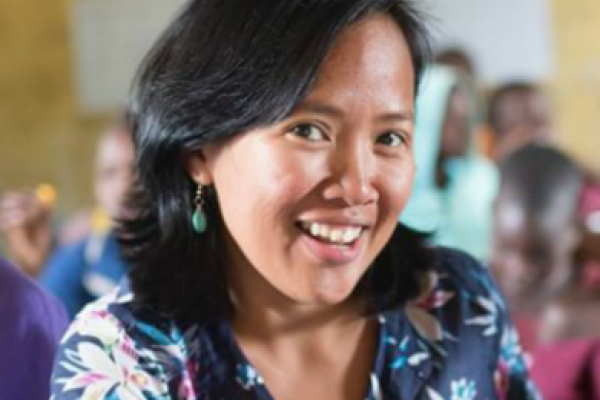 Janice is from the Philippines and volunteered for three years as a teacher training adviser in Uganda.
Janice won a Volunteer Impact Award in 2017 for her work supporting over 100 schools in Karamoja, one of the most deprived regions in the country, developing training resources to reduce school dropouts and supporting girls to access education.
In her current role as a Senior Programme Specialist for teaching and learning materials in the Philippines, Janice is working to ensure learning continues amidst the current challenges of the pandemic, particularly for vulnerable and marginalised children.
Janice is proud to work with VSO as she shares the recognition that positive sustainable change must come from within, which happens when volunteers exchange knowledge and skills, inspiring primary actors rather than imposing ideas.
Vafie Sheriff, ICS returned volunteer and VSO speaker and selector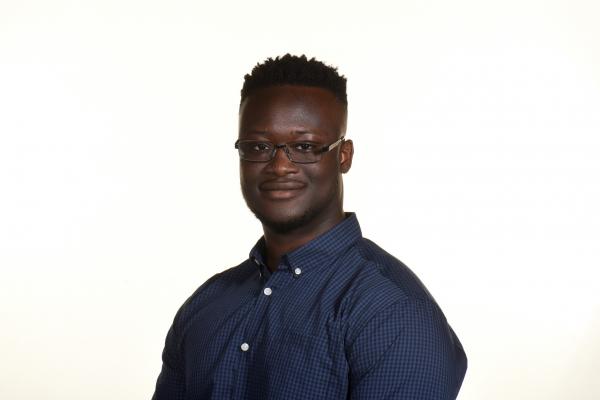 Vafie volunteered with ICS in Bangladesh in 2014, running a series of interventions related to improving primary healthcare and Water, Sanitation and Hygiene (WaSH).
After returning to the UK, Vafie was inspired to continue volunteering, and joined the VSO speaker service, sharing his experiences with others and advocating for VSO. He also continues to support VSO as a professional volunteer selector.
Vafie's experience in Bangladesh shaped his career path, and he went on to win a scholarship to study an MSc in Global Health and Conflict. He used his knowledge of working with VSO to conduct research on child and maternal health in Sierra Leone, which he presented at the World Congress for Public Health in 2020.
Ann Karau, Regional Programme Development Specialist for East and West Africa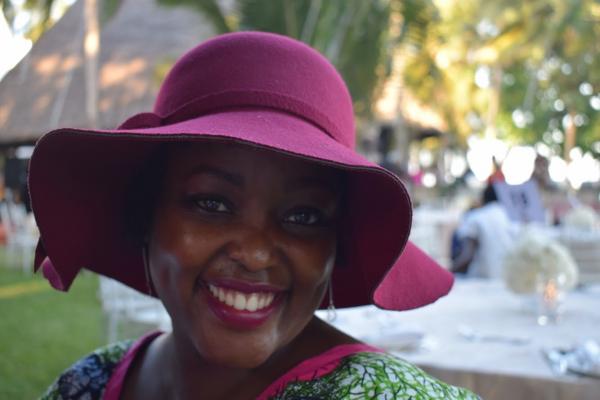 Ann is from Nairobi and works for VSO as a Regional Programme Development Specialist for East and West Africa.
Ann has extensive experience in programme management, design, and development, with a background in public health and a passion for public policy. She worked in different capacities, from programme delivery to regional design and development support for East and West Africa, before joining VSO in 2016.
Ann believes that engaging young people is essential to effective programming, and that sustainable development is not only a theory, but an achievable outcome.
Recap last year's Awards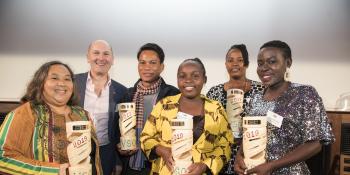 Past and present volunteers joined VSO supporters and special guests for a special celebration at London's Royal Geographical Society on 26 November 2019.