VSO is the world's leading international development charity that works through volunteers to create a fair world for everyone. We are unique in the way we bring people together to share their skills and experience, generate insights and ideas and, most of all, take action against poverty and exclusion. It's a highly effective approach that works, and today is helping millions of people in some of the world's poorest communities lift themselves out of poverty.
Role overview
As the Livelihoods Researcher you will design and implement desk research to understand the scope of VSO Programs and develop standards for the research.

You will be involved in research used during project proposals prior to funding and at project design stages.

You will also be is responsible to plan the assessment, design approach, methodology and tools, train national volunteers-researchers, monitor and supervise study, manage and analyse data, write and share findings and report.
Skills, qualifications and experience
You Have a ;
Masters' degree or above in Social Science, Rural Development, Research, Monitoring and Evaluation, or related field.

5 years experience in desk research for the development sector, with a focus on livelihoods.

Strong research and analytical skills; demonstrated ability to formulate research plan, collect and analyze data and information; knowledge of strengths-based participatory research tools and methodology.

Ability to design and utilize both qualitative and quantitative research methodologies and tools

Experience in training/facilitation of data collectors/enumerators.
Allowance and accommodation

All volunteers have an allowance paid in local currency. The allowance meets reasonable living expenses in country, but will not be enough to send money home.

VSO works with some of the poorest communities in the world which means accommodation varies and will be basic.
Your application and COVID-19
We are continually reviewing our ability to safely programme and implement projects during the COVID-19 pandemic. Many local restrictions are being implemented in several VSO locations, which impacts VSO's existing programme delivery.
We will continue to follow the advice of the World Health Organisation (WHO) and national governments to protect the wellbeing and safety of all communities, employees and volunteers.
We're continuing to build a talent pool of prospective professional volunteers so we can get back to supporting communities as soon as we're able to.
If your application is shortlisted, a VSO hiring manager will be in touch to discuss the next steps and any changes to your placement and role.
You can read VSO's COVID-19 statement and frequently asked questions about volunteering during the COVID-19 pandemic here.
If you're interested in applying for this role, please download the job description for more information.
If you're interested in applying for this role, please download the job description to read more details about the position and the skills and experience we're looking for. To submit your application, click on 'Apply now' and complete all relevant fields on the online application form.
VSO has zero tolerance of abuse and exploitation of vulnerable people. We expect all our employees/volunteers to ensure we protect children, young people and vulnerable adults from harm and abide by our safeguarding policy (PDF).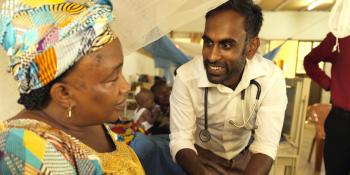 Find out about the benefits to yourself and people in poverty.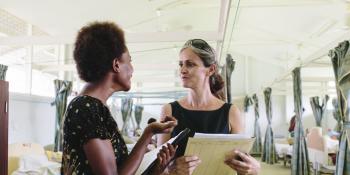 Use your background in social work to improve the lives, rights and prospects of marginalised people.