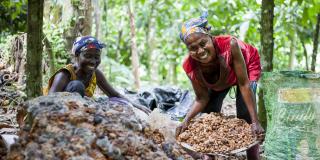 Since 2012, VSO has been a partner of Mondelez International, one of the world's largest confectionery companies. Together, we are improving the lives of 205 cocoa growing communities in Ghana.

Improving the lives of farmers and their families
More than 800,000 farmers in Ghana rely on cocoa for the majority of their income, which is estimated at just $0.42 per day. Almost all farm on a very small scale – 85% of the world's cocoa is produced in this way.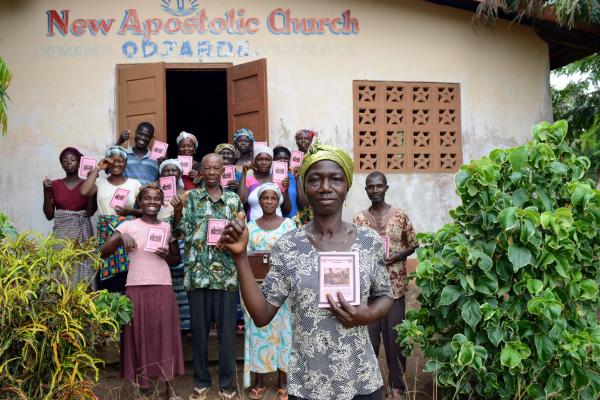 We are improving the lives of thousands of farmers and their families by:
Helping cocoa farmers access services that help increase their yield
Training women on farming, business management and leadership skills
Providing access to finance, creating a savings culture and increasing financial literacy through Village Savings and Loan Associations
Empowering communities to lead their own development by implementing action plans
Developing young people's skills to improve employment chances
Supporting people to generate income through micro enterprises
Training farmers on good agricultural practices
Women leading their families out of poverty
Women play a vital role in cocoa farming. They labour during the harvest. Between seasons their small businesses provide what may be the family's only source of income.
Through Cocoa Life, female community members are trained by the Ministry of Food and Agriculture and VSO. They go on to mentor other women to develop their business, farming and leadership skills.
This is helping to cocoa farming families and so benefits the community as a whole.
I wasn't doing record keeping before so I never knew how much time I was spending on work or how much money I was spending. Now I can see from my income records what profit I have made. It helps me see where things could be improved or where I should do more of the same.

Juliana Aboaagweya,

Cocoa Life woman extension volunteer
Working in partnership
Cocoa Life demonstrates what can be achieved through working in partnership with the private sector, local and international suppliers, non-governental organisations and local and national government.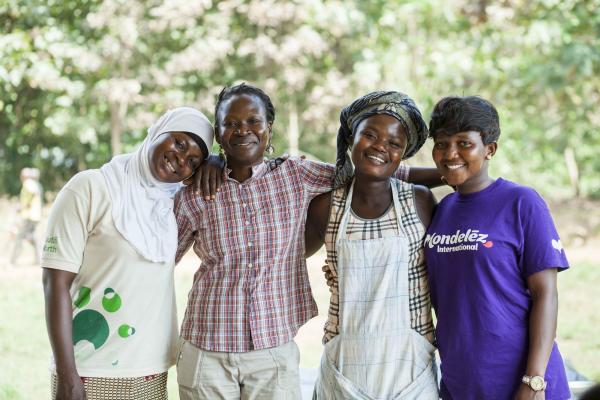 Through Cocoa Life, Mondelēz International is creating empowered and thriving cocoa farming families and ensuring a more sustainable supply of cocoa.
Ghana's Ministry of Food and Agriculture benefits from better productivity, economic growth and improved infrastructure and the communities benefit through increased income and the opportunity to participate in their own development.
VSO helps us meet our business need of ensuring a sustainable cocoa supply. They are a valued partner and through the support of VSO's unique approach thousands of cocoa farmers and their families will learn the skills and expertise needed to improve their livelihoods, opportunities and future.

Cathy Pieters,

Director Cocoa Life programme, Mondelēz International
Partner with us
Knowledge Exchange is VSO's corporate employee volunteering offer. Develop your talented employees, while changing lives in the world's poorest communities.