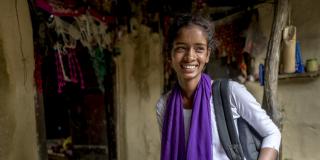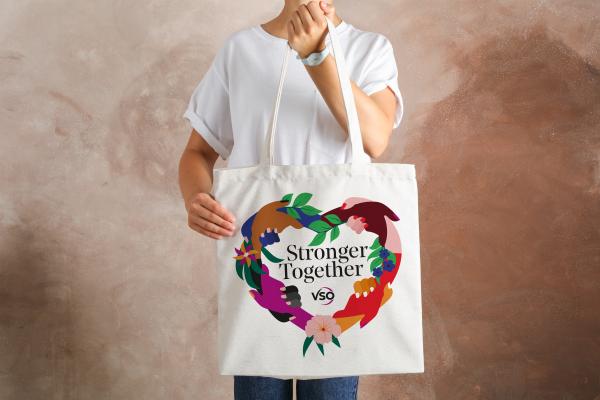 When women and girls support each other, we are mighty. You can join our powerful movement - and show your support for the life-changing work VSO does to help girls and women - with this fabulous FREE limited-edition tote bag.
Simply complete your details below and we'll call you to get your postal address so that we can make arrangements to send you your bag and discuss how you can support VSO and keep you up to date with our work in the future.
Help us support girls like Arti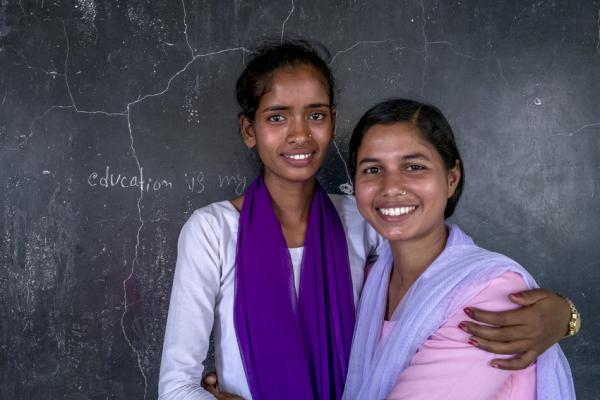 In rural Nepal girls' education is not a priority. Girls like 15-year-old Arti risk leaving school under pressures like poverty and child marriage. VSO are helping Arti challenge gender inequality and continue her education so she can escape poverty and enjoy a brighter future.
Arti is supported by a VSO volunteer called Anu who she calls her 'Big Sister'. VSO Big Sisters are role models trained to encourage support and advise girls so they can continue their education. During the COVID-19 lockdown VSO Big Sisters visited girls at home to check they were not being abused and made sure that parents allowed their daughters to continue their education. They even spread COVID-19 safety and prevention advice.
Before receiving VSOs help Arti was missing a lot of school. Now, thanks to supporters like you she is still in school and doing brilliantly!
Don't miss out – complete the form to get your FREE tote bag now.