Chloe is an education volunteer in Rwanda
Chloe created this video, using short clips over a 4 month period of her volunteering experience so far. 

Chloe is a volunteer teacher trainer in Rwanda, working with local schools to strengthen the education system for years to come. She says 
"Everyone I meet is so welcoming. All the volunteers genuinely want to make a difference and are truly passionate. It's great to know that the work I'm doing will continue long after I've left. And it's amazing to step onto a school playground and be surrounded by 100 excited children!"
---
Latest posts
Mounting evidence shows food security has dwindled during the pandemic, especially for the most marginalised. Without urgent action, a year of famines looks increasingly likely in 2021. We must harness the power of volunteering for development to provide urgent relief and build more resilient livelihoods fit for the future.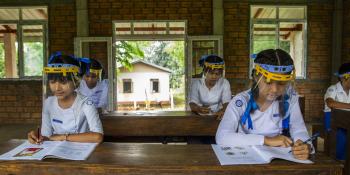 After the coronavirus pandemic sparked a nationwide lockdown in Myanmar, we look at how VSO has been supporting students in Myanmar, whether they are in school or at home.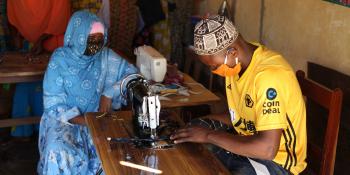 People supported by VSO showed marked resilience through the pandemic but have emerged with changed priorities. A survey covering nine countries reveals farmers and business owners urgently need support with innovation and training to help them rebuild their incomes.